Welcome to Wilder World Chad Knight as Head of Cyberwear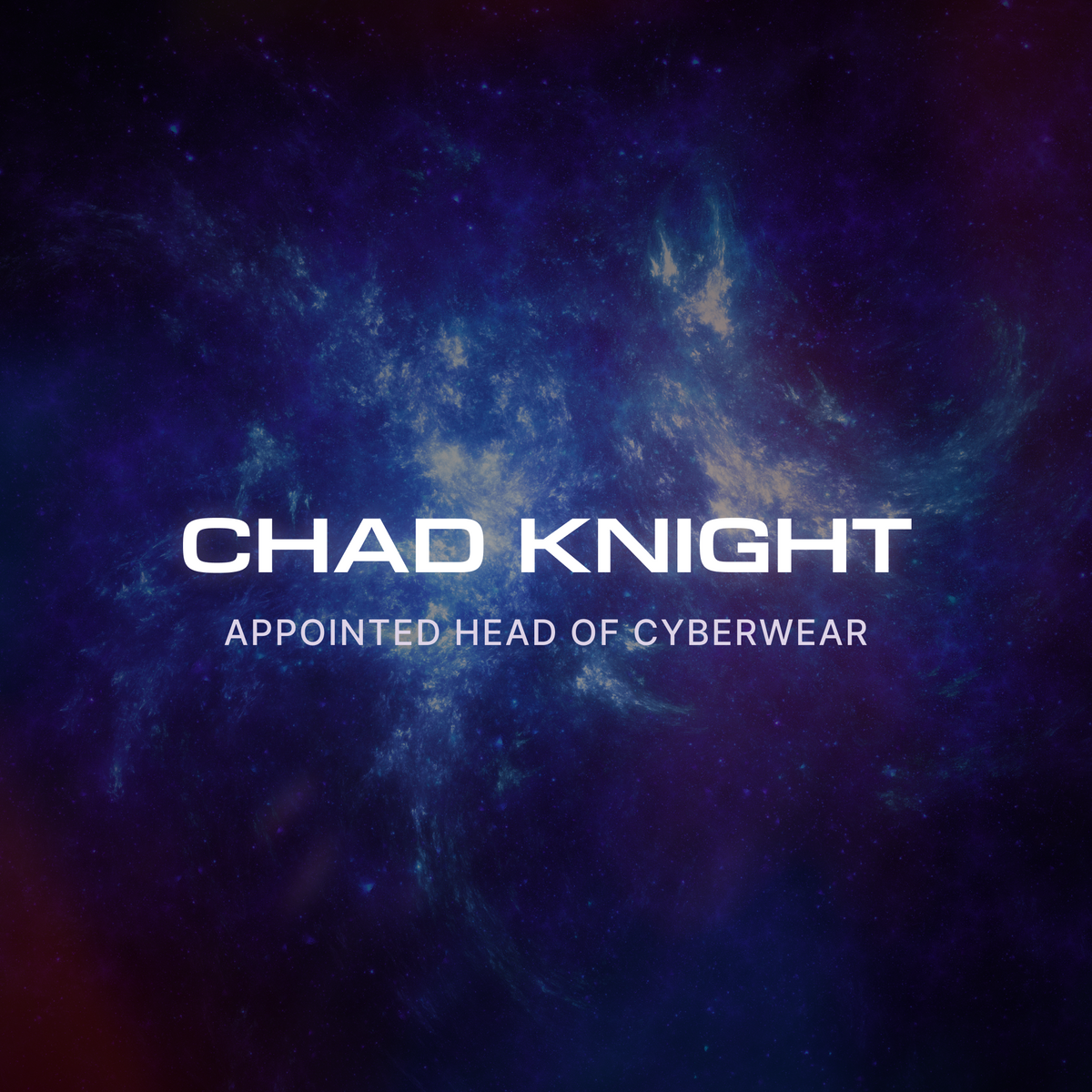 We could not be more excited to officially announce the addition of ex-professional skateboarder and creative mastermind, Chad Knight to the Wilder Nation.
As many Wilders are aware, Knight is a digital artist that's universally respected for his visceral and surreal 5D artworks; blending between digital environments and the real world.
The former Head of 3D at Nike has now transcended into the 5D as Wilder's newest recruit, bringing with him a deep understanding of the intersection between technology and street culture. We strongly believe he will be an excellent fit for Wilder World.
Knight will oversee the Decentralized Autonomous Organization (DAO) which is focused on creating digital wearables for avatars in the immersive photorealistic Metaverse. Every asset designed by the DAO will be an NFT collectible with in-world utility and capabilities inside Wilder World.
We are honoured to have someone of Knight's pedigree heading up such an important area of our vision. He's a true leader in the digital art space, having planted himself as a key member of the NFT community.
The first collection from Knight and Wilder World will be AIR WILD Season One, which is currently in development and slated to release during QUANTUM MEOW MODE. The collection will consist of 198 procedurally generated Kicks made by Knight himself as his first foray as head of Cyberwear for the Wilder World Metaverse.
Chad is super excited to launch his first collection for the DAO and take our first steps to redefine digital wearables. Bringing the heat with his vast experiences and expertise from a decade of footwear design and applying it to the Wilder Nation.

Chad is well known in the Wilder Nation as a member of Wilder artists' guild, alongside other notable streetwear, 5D, and NFT creators, entrusted with the cultural footprint of Wilder World.
His first Wilder.Guild drop "Wild Guidance" was a Wiami monument masterpiece representing the internal and external forces that guide us through life and sold earlier this year for 60,000 WILD ($395,000~).
The Wilder Spirit is strong in Chad and we can't wait for him to help us deliver on our vision to create a fully decentralized and community-owned virtual nation to be experienced in our immersive photorealistic Metaverse.
The Wilders Salute you.