Where the Wilders Roam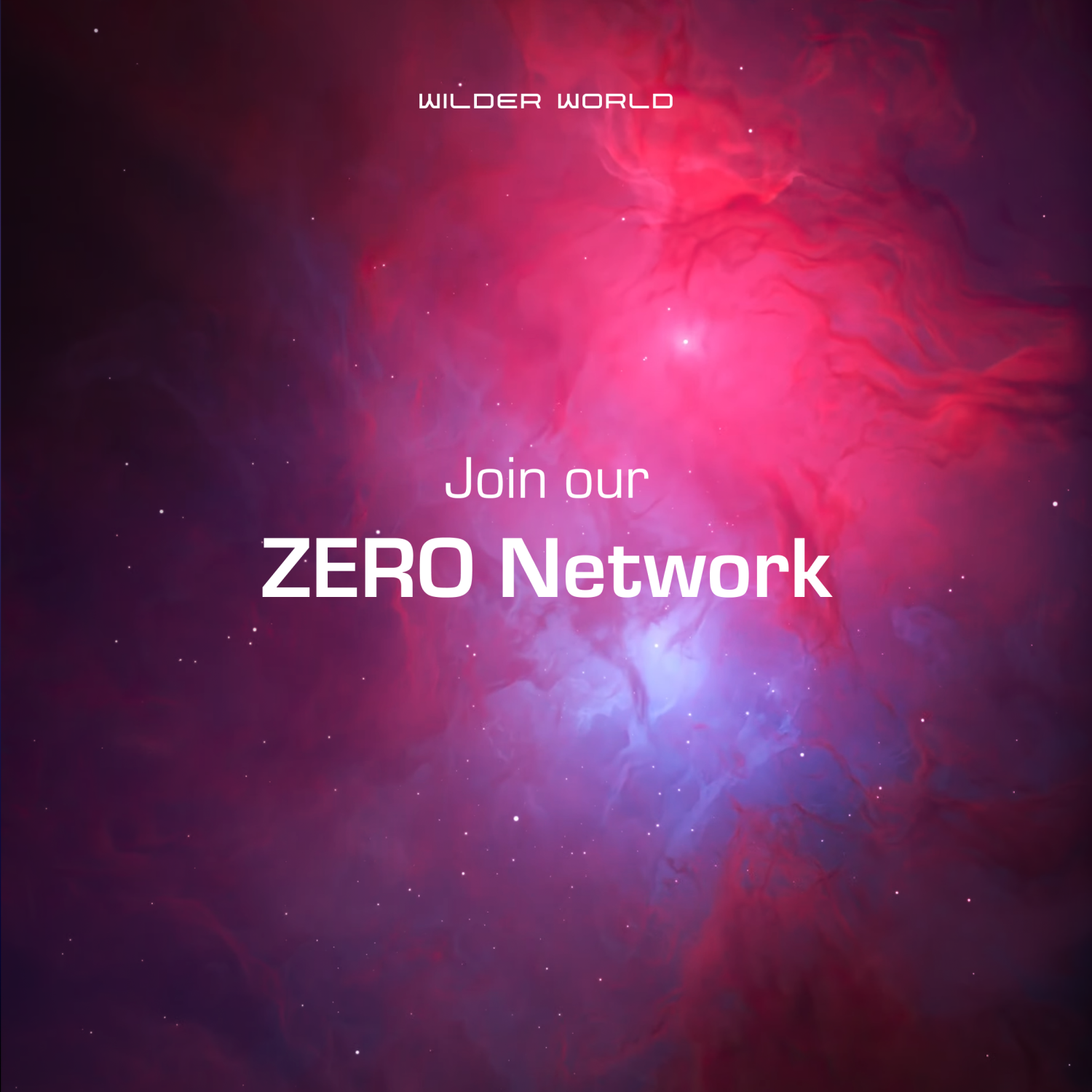 We are honored to officially invite you to join the Wilder World private network on ZERO, as we collectively transcend deeper into our immersive 3D Metaverse powered entirely by NFTs. We are super excited to give our audience early access to the ZERO network.
The powerful network enables communication, collaboration and commerce. This occurs directly between content-creators, developers, and members, independent of third parties or big tech. It's where curious minds come to access unparalleled behind the scenes concepts and content from the Wilders.
The ZERO platform provides a number of useful features for our community (artists, collectors and fans) to connect, collaborate and co-create, some of those features include –
PROFILES: Curate your profile highlighting your skillset and portfolio
CHANNELS: Tailored chat channels to keep up to date with all the $WILD and Metaverse news
MESSAGE: Join town halls, AMAs or have video chats with other Wilders
VIDEO: Real-time direct messaging old and new friends
FEED: Share the latest articles, artwork, and videos with the Wilder community
ZERO is the technology infrastructure that powers Wilder World allowing our vision of a multi-levelled, photorealistic and mixed reality Metaverse to really come to life. An immersive world where our community can acquire virtual land and express themselves through unique avatars, decorative digital assets and fashionable accessories.
Wilder World awaits. Hit the sign up button below and come say hello.
Useful Tips & Tricks Videos for onboarding to ZERO
Tips & Tricks: How to update your profile details
Tips & Tricks: How to update your profile picture and portfolio
Tips & Tricks: How to create a new feed post
Tips & Tricks: How to comment on a feed post
Tips & Tricks: How to receive a new message