Wilder.Pets Mintlist Update: Secure Your Metaverse Spirit Animal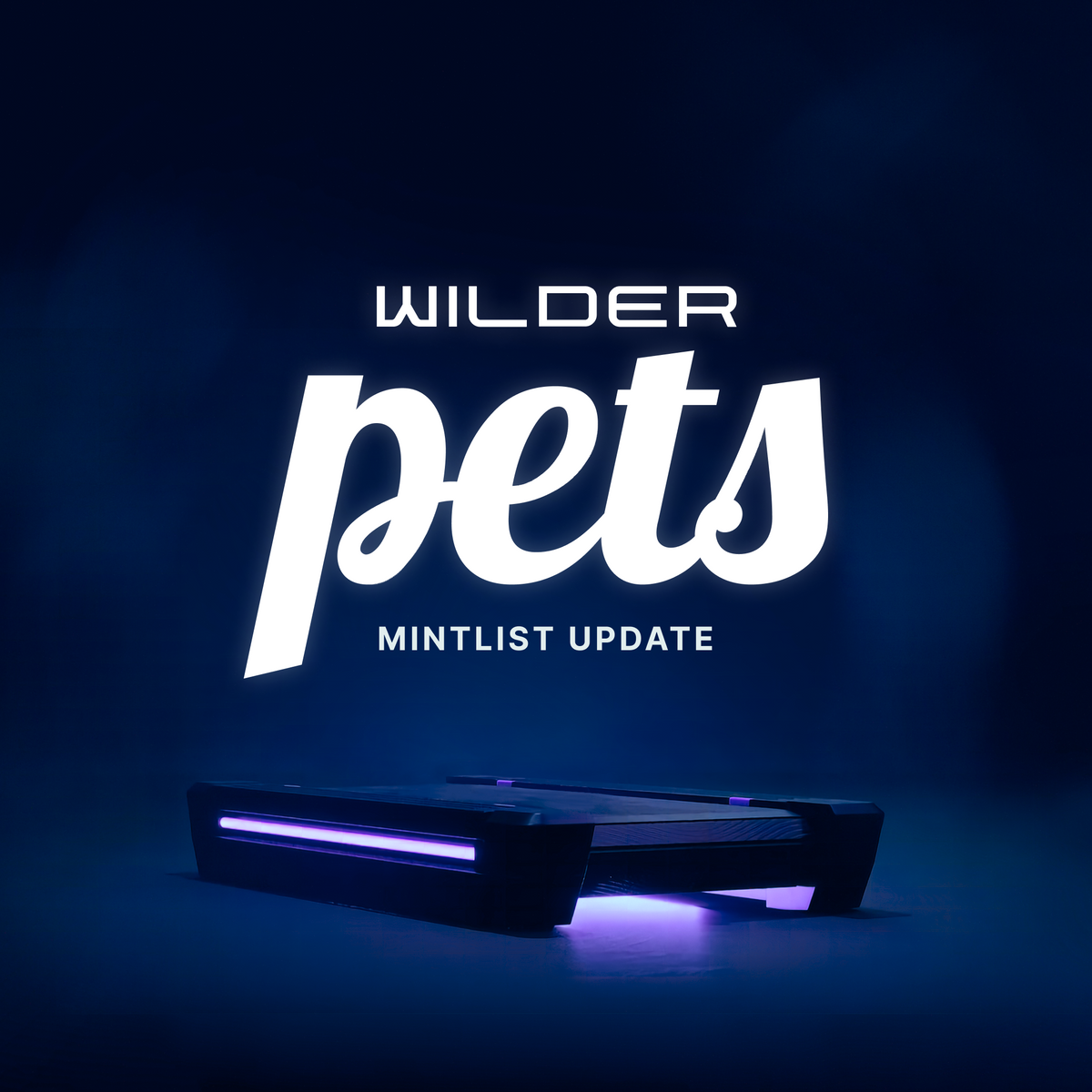 A snapshot was taken on 2/08/22 to determine Wilders eligible for the Mintlist
Eligible Wilders must complete Mintlist registration by Monday, 2/28/22 at 12:00pm PST to enter the raffle
The Wilder.Pets Presale Mintlist will be made up of community members and randomly-selected new Wilders
Pets will cost .07 ETH to mint
---
Greetings Wilders!
While Frank and Wolftech have been deep in the lab engineering the finishing touches on our upcoming Wilder.Pets drop, the rest of the team has been hard at work formulating all the details you need to know for a seamless presale mint and public sale.
We fundamentally believe that with our new drop structure and the integrated future holder benefits (easter eggs coming soon), this moment in time will be remembered fondly as a historic occasion in the folklore of Wiami's inception. We couldn't be more thrilled with how this collection has manifested and what it will mean to the Wilder Nation.
Pets definitely marks a turning point for our project and the Wilder Nation as whole. Our priority has always been to put our community first and with a new year and new drop schedule, it's time to hyperscale how we reward the foundational holders and members of our wild tribe.
Please be sure to read this Zine thoroughly as there is a lot of important information to cover, let's begin -
The snapshot
On 02/07/22, Sunshine Wilder announced in our Discord that an imminent silent snapshot would capture the wallets of Wilders who fit into the following categories:
The silent snapshot was taken on 02/08/22 at 11:59pm PST and will be used to determine who qualifies for the community presale Wilder.Pets mint.
Additionally, as promised, Wilders who experienced transaction issues during the Wilder.Crafts mint will be guaranteed a spot on the Wilder.Pets Mintlist. The wallet addresses will automatically be included on the Mintlist and there is no further action required to reserve a spot for the opportunity to mint. However, they may submit their details to the registration form for a chance to secure additional spot(s).
To those Wilders affected, thank you again for your patience!
How to Get on the Mintlist
The Wilder.Pets Presale Mintlist will be made up of two categories: current community members, and new Wilders whom we are welcoming into The Wilder Nation. There will be two distinct portals for each and we will only be directly sending current Wilders to the community portal.
Mintlist participants will only be allowed to participate in one portal with one wallet per person.
If we find anyone has tried to game the system by dispersing funds or NFTs across multiple wallets, all of their wallets will be disqualified from the presale and public sale of Wilder.Pets.
Community Presale Mintlist
Current Wilders who qualified based on the wallet snapshot will now need to register their private wallet (MetaMask Coinbase Wallet, Fortmatic, Portis, Wallet Connect, etc.) to confirm their desire to participate in the Community Presale Mintlist raffle.
To clarify, this is a registration process for a raffle; you must register and then be randomly selected to obtain a Mintlist spot.
Those staking $WILD and LP need to complete the same process.
Again, we will only allow one wallet per person for the Community Presale Mintlist. You may now register your wallets HERE.

Full Link: https://app.wilderworld.com/market/
🚨
Registration for the Community Presale Mintlist will be open for 72 hours from Friday, 2/25/22 at 12:00pm PST to Monday, 2/28/22 at 12:00pm PST.
We will be announcing Community Mintlist raffle winners in the near future in order to give everyone selected plenty of time to plan for the upcoming mint. We understand that it can sometimes be a lengthy process to prepare for a mint and we want to take care of everyone involved as best we can.
All Mintlist allocation details will be announced after the closing of the Community Presale Mintlist raffle wallet registration period.
Pets allocation per wallet, and number of wallets selected for the Mintlist, will be determined based on the number of Wilders who indicate their desire to participate in the Community Presale Mintlist by submitting their private wallets to the registration form.

Stay tuned for those details!
New Wilder Presale Mintlist
The large majority of Pets are reserved for qualified Wilders who were included in the snapshot and properly submit their wallets to the Mintlist registration form. Our holders are our top priority!
We also see the Pets drop as a prime opportunity to expand the reach of the Wilder Spirit and grow our community.
For that reason, our marketing team will be launching programs with partners and an ads campaign designed to bring more people into our community.
These new Wilders will have 444 Mintlist spots reserved for them. Spots will be allocated via a random raffle where each participant will have a chance of gaining access to the Mintlist.
Raffle results for new Wilders will be posted March 24th, 12:00pm PST.
If you are a current community member, and you see our promotions or ads, do not sign up for the New Wilder Presale Mintlist; you can only participate in one raffle and the community raffle will give you the greatest opportunity to mint Pets.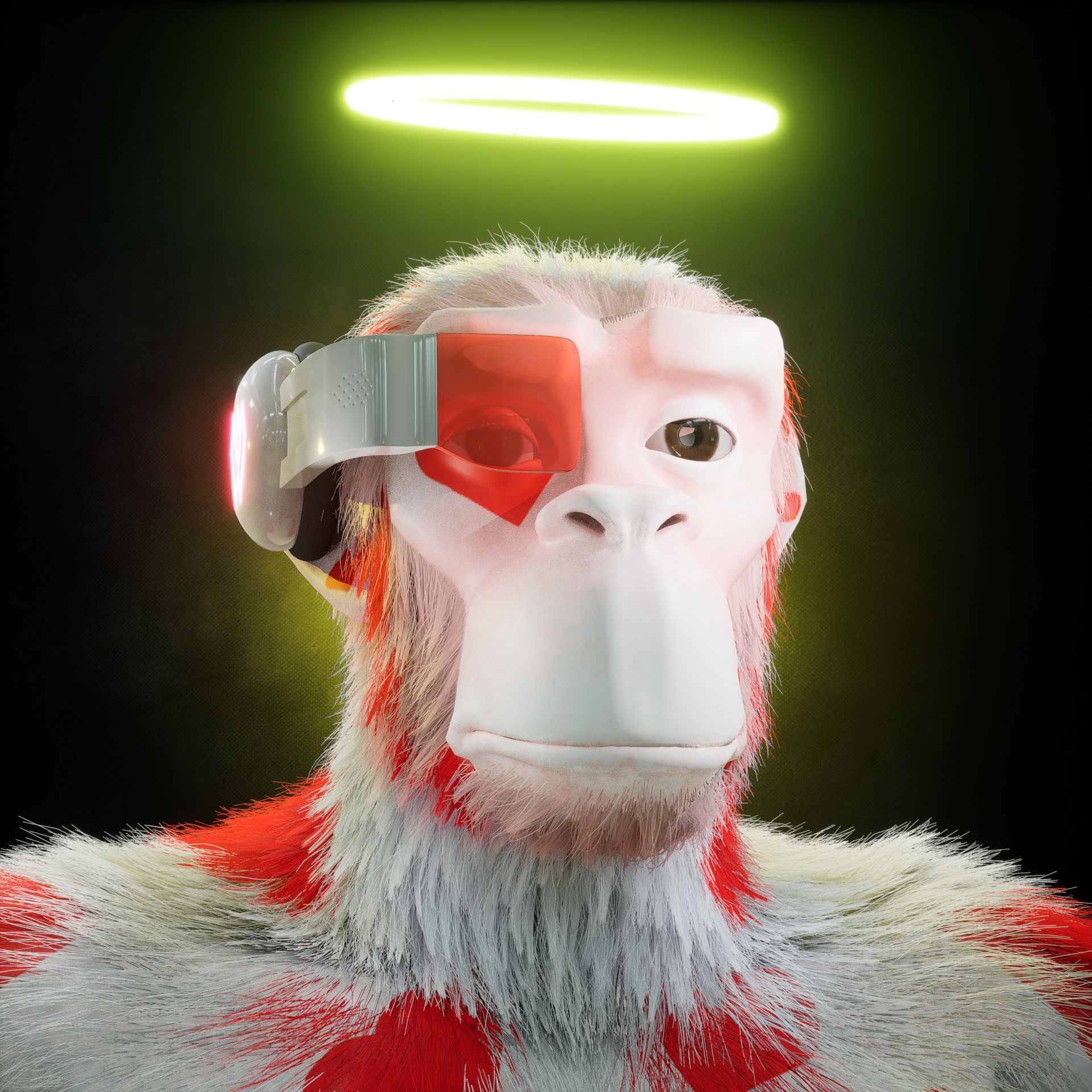 Wilder.Pets Mint
We designed Wilder.Pets to be our most accessible NFT drop to date for all of Wilder Nation.
Based on feedback from community members that we received, we've decided to lower the public sale price to be equal to the presale prices.
We believe that this initiative will further increase accessibility, which will in turn lead towards achieving our goals of growing The Wilder Nation: providing value to our holders, and raising Wilder NFTs into the upper echelon of the industry.
Details of the drop are as follows:
Total Supply Available: 7,777
Mint Price: .07 ETH
Drop Date: To be announced
Other Important Details
The Presale Mint will be open for 48 hours to those that were eligible and registered properly. Shortly before the presale mint we will be collecting entries for a public raffle for the remaining inventory to avoid gas wars. Everyone including people in the pre-sale mintlist are eligible to participate in the public sale.
Submitting your wallet for the Mintlist raffle registration form is not a guarantee that you will obtain a Mintlist spot. We had over 9,000 token holders and over 2,300 NFT holders at the snapshot; they are all invited to register and it could potentially be a competitive raffle.
The sale is subject to our Terms & Conditions
Finally, we want to express our gratitude towards The Wilder Nation, our incredible and passionate community. As we continue to trailblaze towards the 5D metaverse together, the Wilder Spirit will shine bright and guide us into a new dimension of reality.

Get ready to transcend into a new dimension of reality hand-in hand with your Wilder Spirit Animal!
The Wilders Salute You