Sneakerheads Rejoice: Air Wild Season Two Has Arrived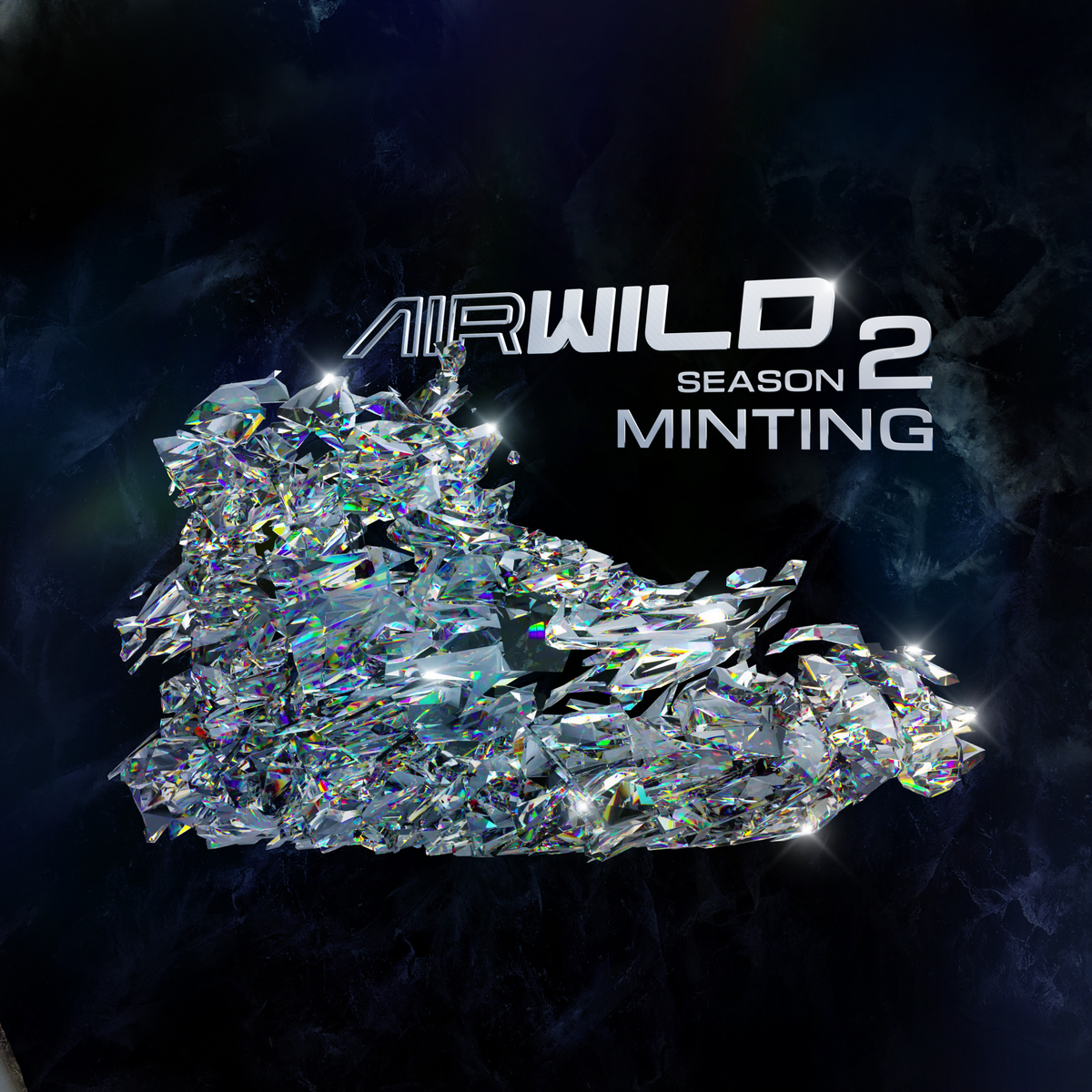 It's time to lace 'em up Wilders!
The highly anticipated Air Wild Season 2 collection from Chad Knight, 5D artist/designer and Wilder World Head of Cyberwear, is ready to drop and we couldn't be more excited!
This is our third procedurally generated NFT sneaker line of wearable kicks in the metaverse created with the Wilder.Kicks Guild (DAO).
With twelve models and 297 total kicks, this collection has something for all sneakerheads to rock in Wiami throughout their metaverse adventures.
We are truly grateful to our genesis NFT holders for their strong support of our project, which is why we are bringing them exclusive access to this historic drop!
269 of 297 kicks will be available for purchase in the Mintlist sale; the remaining kicks will be allocated with 22 being reserved for the kicks industry DAO, 2 for giveaways, and 4 for drop promotions through influencers and partners.
Let's dive into what you need to know to secure these coveted kicks for your collection.
---
The drop process will begin with a Mintlist raffle sign-up period that will randomly grant selected genesis holders access to mint the collection on drop day.
Mintlist raffle signup will begin today, Thursday, April 21st at 6pm PST and close Saturday, April 23rd at 6pm PST. Head over to The WWMM and click "Sign up for Mintlist" on the banner to enter the raffle!

Wilders must own 1 genesis asset to sign up for the Mintlist raffle.
The quantity of genesis assets will determine your number of entries on a 1:1 basis.
We are using our new "no snapshot" system that qualifies holders at the time of registration based on wallet contents.
🚨
Currently released Wilder Genesis NFT assets that qualify for this drop include Air Wild Season 0, Wilder Beasts, Wilder Craft, Wilder Cribs, and Wilder Wheels. We do NOT have the ability to verify Cyberheist or Metaphoenix asset ownership, if you own one of those assets, please fill out
THIS FORM
to be manually added to the Minstlist Raffle Signup.
After scrubbing the Mintlist upon sign-up period closure for any potential gaming of the system, we will reveal raffle winners on Monday, April 25th and then proceed towards collection launch later the same week.
The collection sale will open for Mintlisted Wilders on Thursday, April 28th at 6pm PST and remain open for 24 hours until Friday, April 29th at 6pm PST.
Kicks will be priced at .21 ETH + gas.
🚨
Because of the size of the collection, it did not economically make sense to premint the collection as we did with Wilder Beasts. Gas fees will be subject to Ethereum network traffic.
Any kicks remaining upon the closure of the Mintlist sale will be pushed to a community Mintlist sale, where the full list of valid Mintlist sign up entries (not just raffle winners) will have access to purchase kicks until they sell out.
The community Mintlist sale, if needed, will open Friday, April 29th at 6pm PST and close upon collection sell out.
If you do not currently own a Wilder genesis asset but wish to participate in this historic drop, or want to increase your raffle entries, head over to The WWMM or our OpenSea page and newly launched Wilder Beasts OpenSea page to secure your next special genesis NFT.
We couldn't be more excited to continue providing epic benefits to our holders across The Wilder Nation!
The Wilders Salute You.
MEOW