Week 3: Pets Reveal & Quest Winners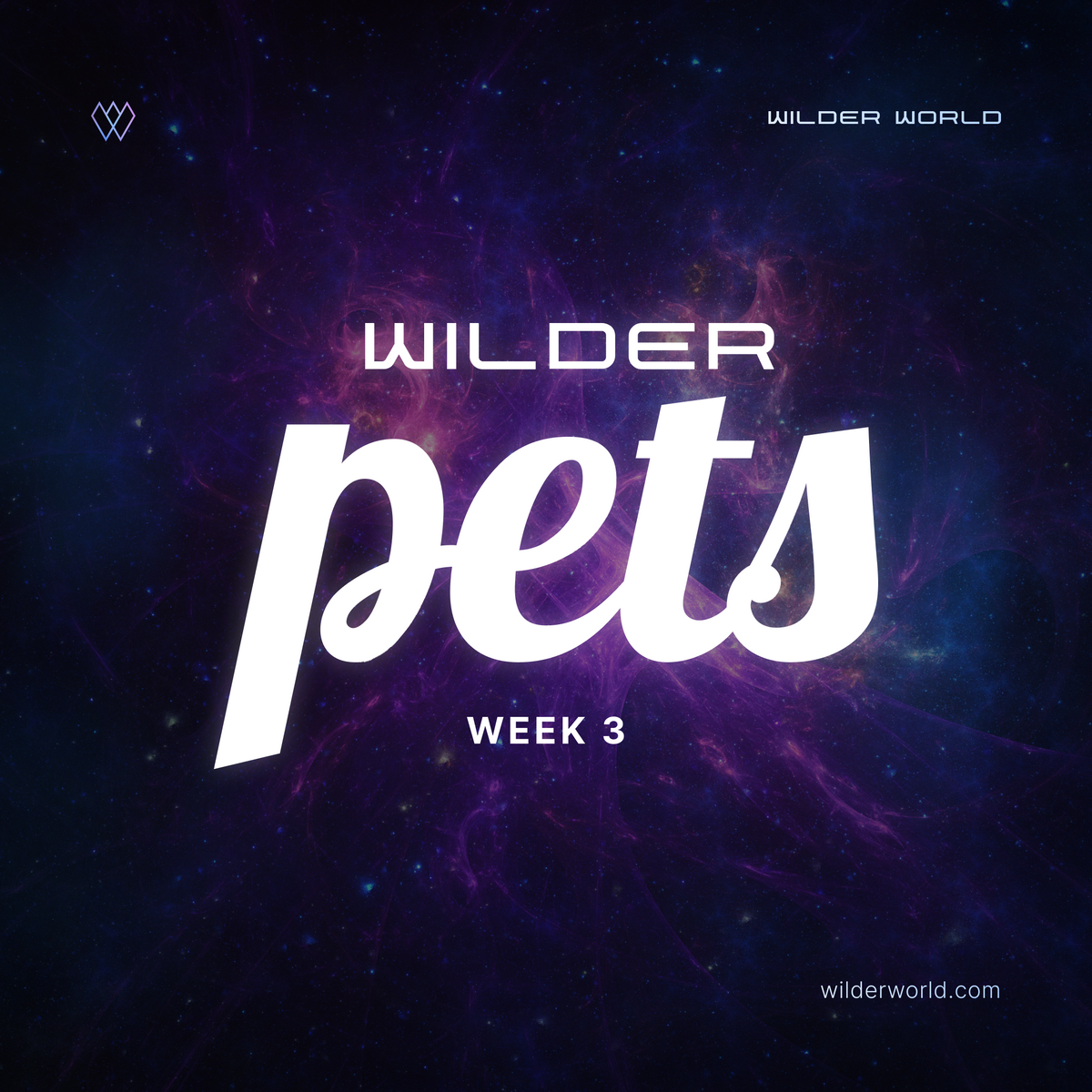 Hello Wilder Nation! We come to you with breaking news following the second week of our Wilder.Pets quests.
As a part of our Twitter retweet quest, @gr8rafflewinnerhas won a random Ape (to be revealed at a later date) from the Wilder.Pets collection. We also randomly selected two winners, @andrefelipe.117and @_iamkauana, from our Instagram giveaway to win Apes. Congratulations to all and thank you for your support!
For our second content submission quest, The Wilder Nation posted 25 official quest submissions to help spread the Wilder Spirit and highlight the innovations of the soon to launch Wilder.Pets collection. After much deliberation, team members selected the following top 3 submissions:
1st Place (25 Votes) - PrimePerf with his second original hit about the Wilder Spirit
2nd Place (23 Votes) - Freestyle_DesignWorks with a beautiful 3D animation
3rd Place (18 Votes) - Ray with a punchy original song
Congratulations to PrimePerf for winning a second week in a row! Your random Ape will be an amazing addition to the Wolf you've already secured. The team will be in contact with you shortly regarding your prize. To everyone who participated in the quests, thank you for your incredible creativity and efforts in promoting the Wilder Spirit to the masses. The Wilders salute you! We encourage everyone to continue submitting entries throughout the duration of the quests as many more opportunities to win Pets are still to come.
In week 3 of our Wilder.Pets quests, the stakes are raised. You can now take part in this week's Wilder Spirit Quests on Twitter and Instagram for a chance to win one of two random Wilder.Pets Bulls!
As a species, Bulls maintain an overall rarity two steps above the Wolves from week one's quest giveaways. Bulls provide holders a minimum of a +1 bonus in sprint speed and the ability to ride on top of them. They are excellent companions for any Wilder!
Team Wilder is excited to see who ends up earning a Wilder.Pets Bull with their content quest submission this week. Will PrimePerf keep his throne, or will another citizen finally knock him off the top spot? We'll be on the edge of our seats all week watching the #events channel in the WW Discord as submissions continue pouring in from around Wilder Nation. Keep them coming!

The Wilder Salute You