NFTs
New Quest: The Seven Wonders of the Wilder.Pets World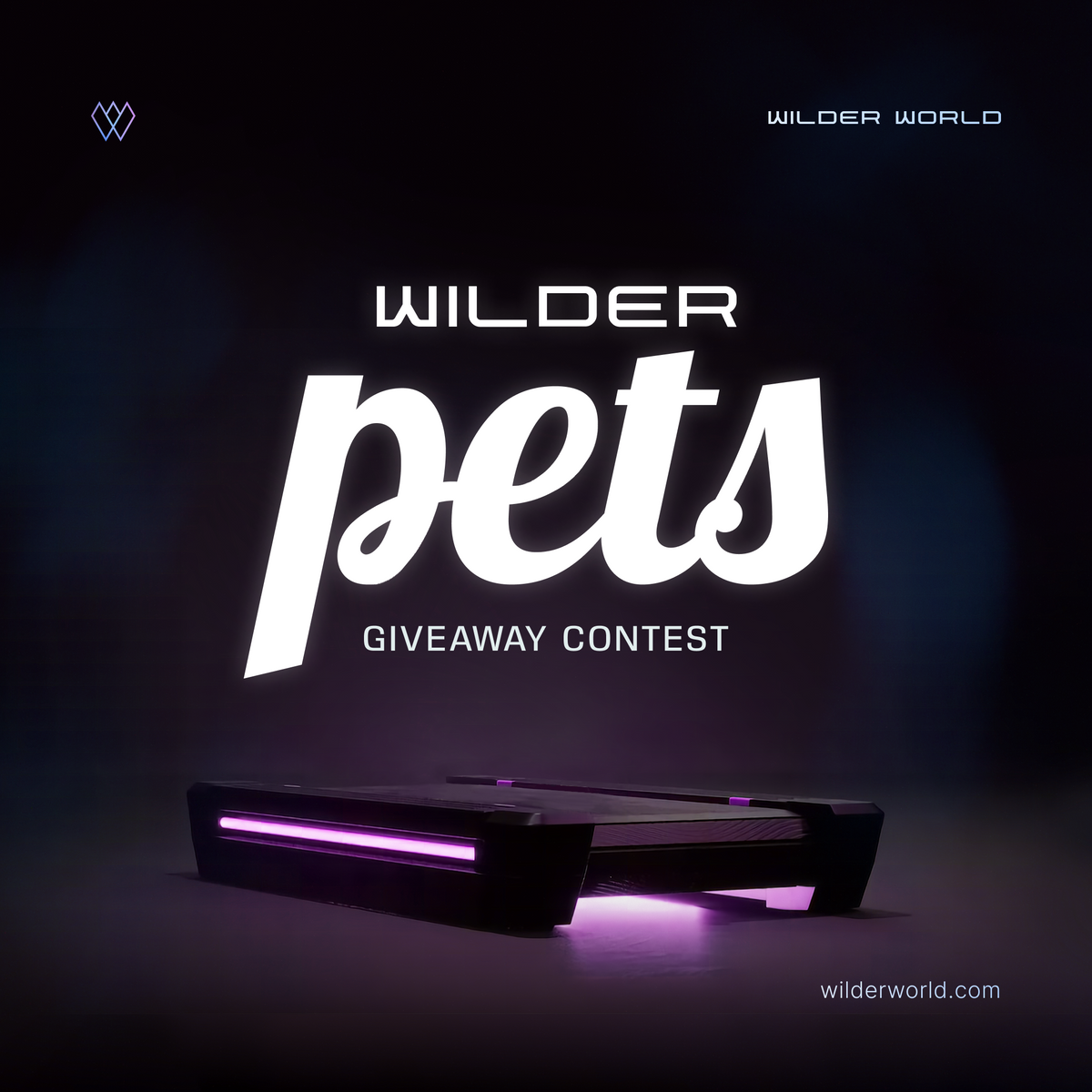 Calling all future residents of Wiami, we have a new and wild quest for you:

The community Quests we ran back in December proved to be tremendously successful. They provided our team the opportunity to truly bear witness to the talent and creative force behind this amazing community.

The results speak for themselves. Together, with radical participation, we achieved the following:
Participating citizens won two Wilder.Cribs, two Wilder.Kicks, and three Wilder.Pets
9,707 new Twitter followers in December
Over 320 submissions from the Wilder Nation
Six new additions to the Wilder Hall of Fame
We want to express our gratitude to everyone who submitted quest entries and retweeted Wilder tweets to spread our message to the masses. Your Wilder Spirit shined bright, and we thank you for supporting the broader community.
Today, we are once again calling on the citizens of the Wilder Nation to enact their most creative gifts to spread the glow of the Wilder Spirit and help propel Wilder World further into public Metaverse conversations.
Our vision is to unleash the creativity of our community in order to highlight how Wilder World is innovating the NFT space with never-before-achieved characteristics of the soon to launch Wilder.Pets collection.
In order to achieve this vision, we will be launching a 7 week community quest while also working with multiple partners to gain traction in parallel networks outside our own. We're super excited for this opportunity to grow our community and are looking forward to your magical input!
Before we get into the full details of the quest, let's go over what makes this NFT collection so special!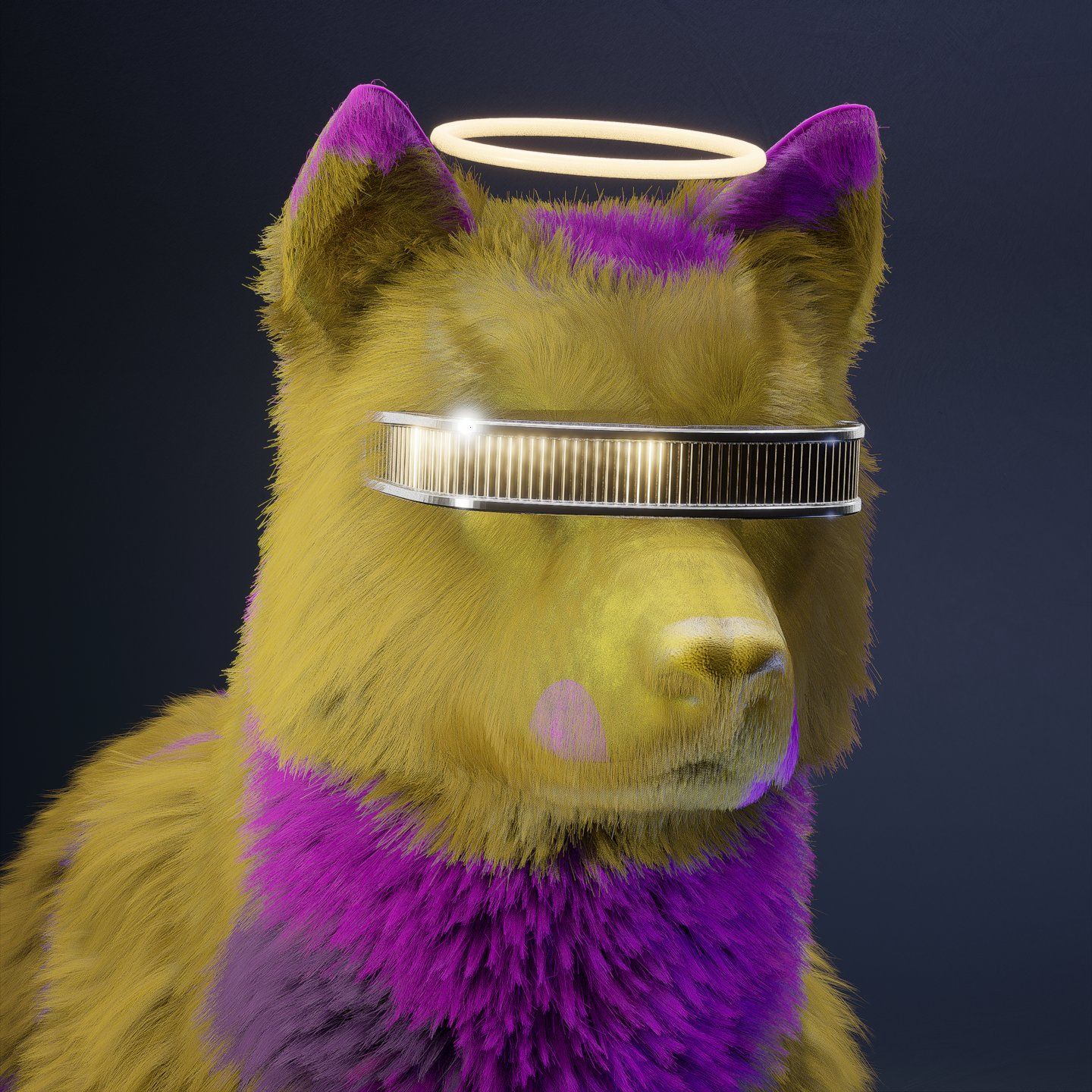 With Wilder.Pets, we are prepared to release 7,777 game-ready NFTs with 5D animation videos each featuring precisely 300 frames; that's over 2.3 million rendered frames for the entire collection. These will be accompanied by high-resolution PFP graphics for owners to rock as avatars on social media and express their true Wilder Spirit!
Wilder.Pets has been a tremendous undertaking, one that has provided an abundance of opportunities to further hone our artistic abilities. Frank Wilder and Wolftech have developed a technically complex production pipeline in order to create the "Spirit Animals" of the 5D metaverse.
The artists spent over 6 months perfecting this process to make sure the fur, paws, lighting, and accessories look and feel just right. Each NFT is meticulously crafted and undergoes a rigorous quality-control process, some of which is outlined below:
Each Pet begins its journey with initial modeling in Zbrush and Autodesk Maya.
Fur is hand made in Maya X Gen, then ran through a custom python script we made in Houdini to optimize the fur for Unreal Engine.
Wilder.Pets are brought to life in Unreal Engine 5, the next generation of AAA game engines developed by Epic Games.
Wilder.Pets is arguably one of the most innovative NFT Collections ever created. We are ignited to bring it to life over the next 7 weeks!
The Quest Details:

In honor of the upcoming Wilder.Pets Collection drop, we are conducting two quests: one centered around creative content creation, and at least one rewarding Twitter retweets. The quests will span 7 weeks with winners every week. Week 1 will end Saturday 2/12 @ 11:59PM PST.

Each week, there will be multiple opportunities for retweet quest participants to win random Wilder.Pets; keep a close eye on our Twitter page for more details and opportunities.
Additionally, each week a content submission will be selected to win the predetermined Pet of the week. In total, we will be giving away 77 Pets between our two internal quests and our partner/influencer giveaways that will be running simultaneously.
Following the theme of our recently released roadmap, Wilder.Pets provides the first opportunity for community members to express their internal Wilder Spirit and hint at their future identity in Wiami.
In our content creation quest, the overarching theme will also be focused on the Wilder Spirit; specifically what the Spirit means to Wilders worldwide. In order to hone in on this theme and spread the Wilder Spirit to the masses, each content submission should prioritize answering one of the following 5 questions:
What does the Wilder Spirit mean to you?
Why are you proud to be a Wilder?
How would you define a "Wilder"?
How do you plan on expressing your Wilder Spirit in Wiami?
What makes the Wilder Nation special as a community?
In the content creation quest, stakes will grow each week as the Pet of the week will increase in rarity. The first week's winner will get a Wolf, the most common species of Wilder.Pets and the final quest will receive the Phoenix, the most rare.
There is no limit for the number of pets that you can win, and you may submit unlimited entries per week. In theory, you could win each week if your entries are chosen; we look forward to seeing who ends up with the most Pets!
In order to submit a valid entry for the content creation quest, simply create and submit content that answers one of the Wilder Spirit prompts. Prizes will be awarded to each submission of the week.
Additionally, at the end of the contest, Team Wilder will go over entries from all 7 weeks and vote to select additional winners where one submission fitting into each of the following categories will be awarded a Pet:
Top Video
Top Song
Top Meme
Top Tweet thread
Top Article
Top IRL Installation (Video or Photos can be chosen to be considered for this category if they are IRL installation or chosen for video or meme category - sculpture, graffiti, costume, tattoo)
"Wildcard"
Each of these 7 categories will win a randomly drawn pet (you can win the winner of the week and also the top category at the end of the contest).
Additionally, submissions must be posted to either Twitter, YouTube, TikiTok, or Instagram and must mention @WilderWorld and also include hashtags #wilderworld, #metaverse, and #nft. The final step to submitting your entry is to post a link to your submission in the Wilder World Discord #events channel. From there, our team will be tracking and voting for the best content!
Quest Prizes:
Week 1: Wolf (most familiar)
Week 2: To be revealed ….
Week 3: To be revealed ….
Week 4: To be revealed ….
Week 5: To be revealed ….
Week 6: To be revealed ….
Week 7: Phoenix (most rare)
It's always incredible to see the power that ignites when the community comes together and unites to build momentum and awareness around Wilder World. This quest is yet another golden opportunity to expand the reach of our collective voices, support the long term growth of the Wilder Nation, contributing immense value to the vision of building a new dimension of reality that we are all deeply part of.
The Wilders salute you.
MEOW
Update: On Feb. 11th we added into the contest rules that you must mention @WilderWorld in your original posts along with the said hashtags.

Content without @WilderWorld will be accepted until Feb 11th and following, every submission will be required to utilize this mention. Thanks!