Week 5: Pets Reveal & Quest Winners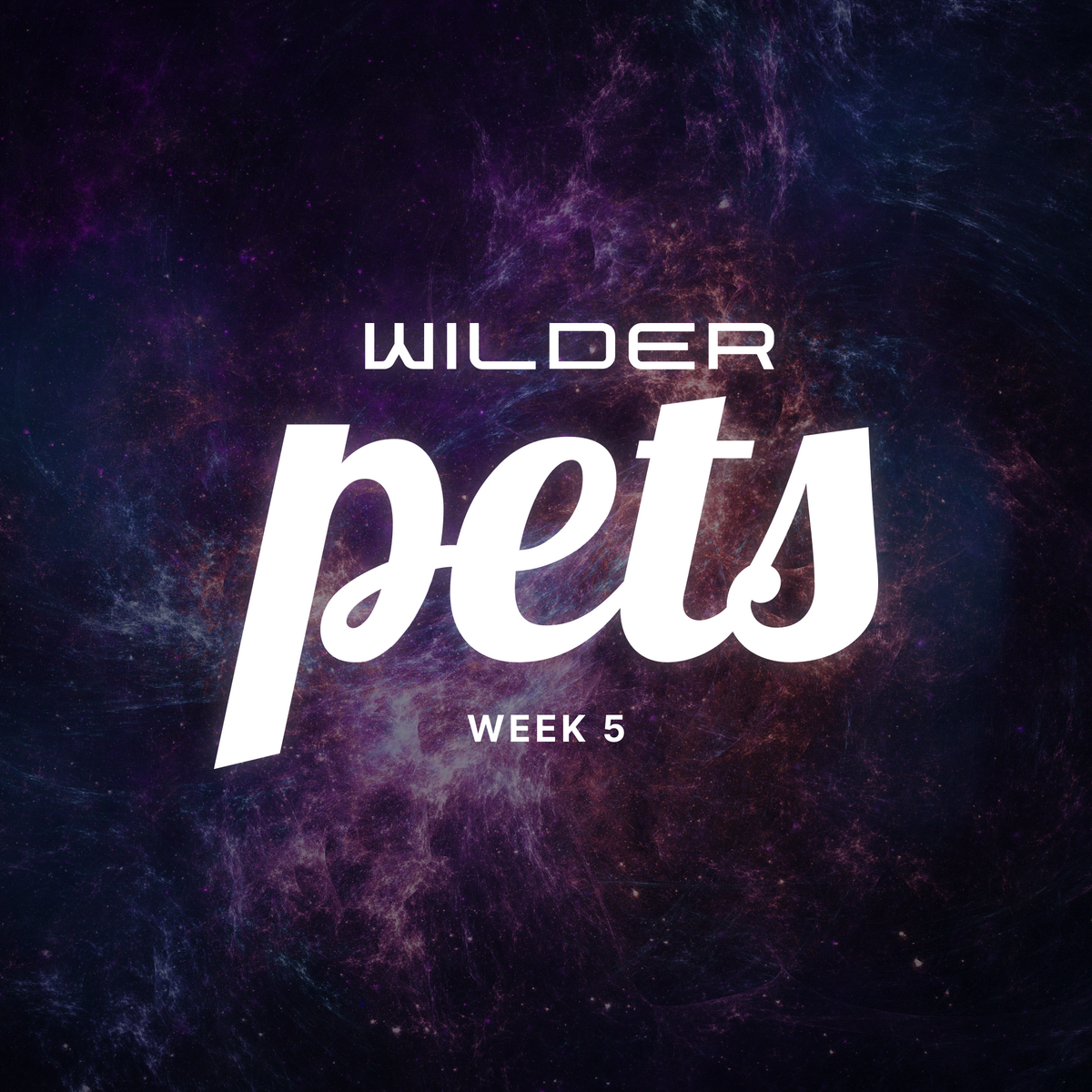 Greetings Wilder Nation! We've come with breaking news to highlight last week's quest winners and the latest Wilder.Pets reveal.
As part of our Twitter retweet quest, @TheMusherOG won a random Bear (to be revealed at a later date) from the Wilder.Pets collection! We also randomly selected a winner, @she_eshe_esh, from our Instagram giveaway to win a Bear. Congratulations to all and thank you for your support!
For our fourth content submission quest, The Wilder Nation posted 28 official submissions to help spread the Wilder Spirit far and wide. After deep contemplation, team members selected the following top 3 submissions:
1st Place (45 Votes) - Freestyle_DesignWorks with his video short of a 5D metaverse for everyone.
2nd Place (24 Votes) - Helen_Delzany with her hilarious meme.
3rd Place (23 Votes) - ShinyRayquaza with his witty tweet thread.
Congratulations to Freestyle_DesignWorks for winning the random Bear Wilder.Pets! The team will be in contact with you shortly regarding your prize.
To everyone who participated in this week of the quests, thank you for sharing your incredible creativity and for the effort contributed to promoting the Wilder Spirit!
---
In week 5 of our Wilder.Pets quests, the stakes are raised and the prize is even more rare than before. Now up for grabs as a part of this week's content submission quest: a random Wilder.Pets Lynx!

As a species, Lynx maintain an overall rarity four steps above the Wolves from week one's quest giveaways. The Lynx provide holders a minimum of a +1 bonus in climb, sprint speed, and swimming ability plus a fetching capability that previously announced species will not possess! Get ready for some solid 1:1 time with your favorite Wilder World companion.
If you're looking to try your luck at winning a Lynx in this week's giveaway quest, head over to our latest Twitter and Instagram posts to enter. And while this week's announcement came a little later than normal, we will still be shoring up entries for this week's contest quest starting March 6th at 12:00 AM PST through March 12th at 11:59 PM PST.

Team Wilder is excited to see who ends up earning a Lynx with their content submission and we wish you all the best of luck. As always, we'll be on the edge of our seats watching the #events channel in the WW Discord as submissions continue pouring in from around the Wilder Nation.
The Wilder Salute You!
MEOW