Introducing the WW DAO System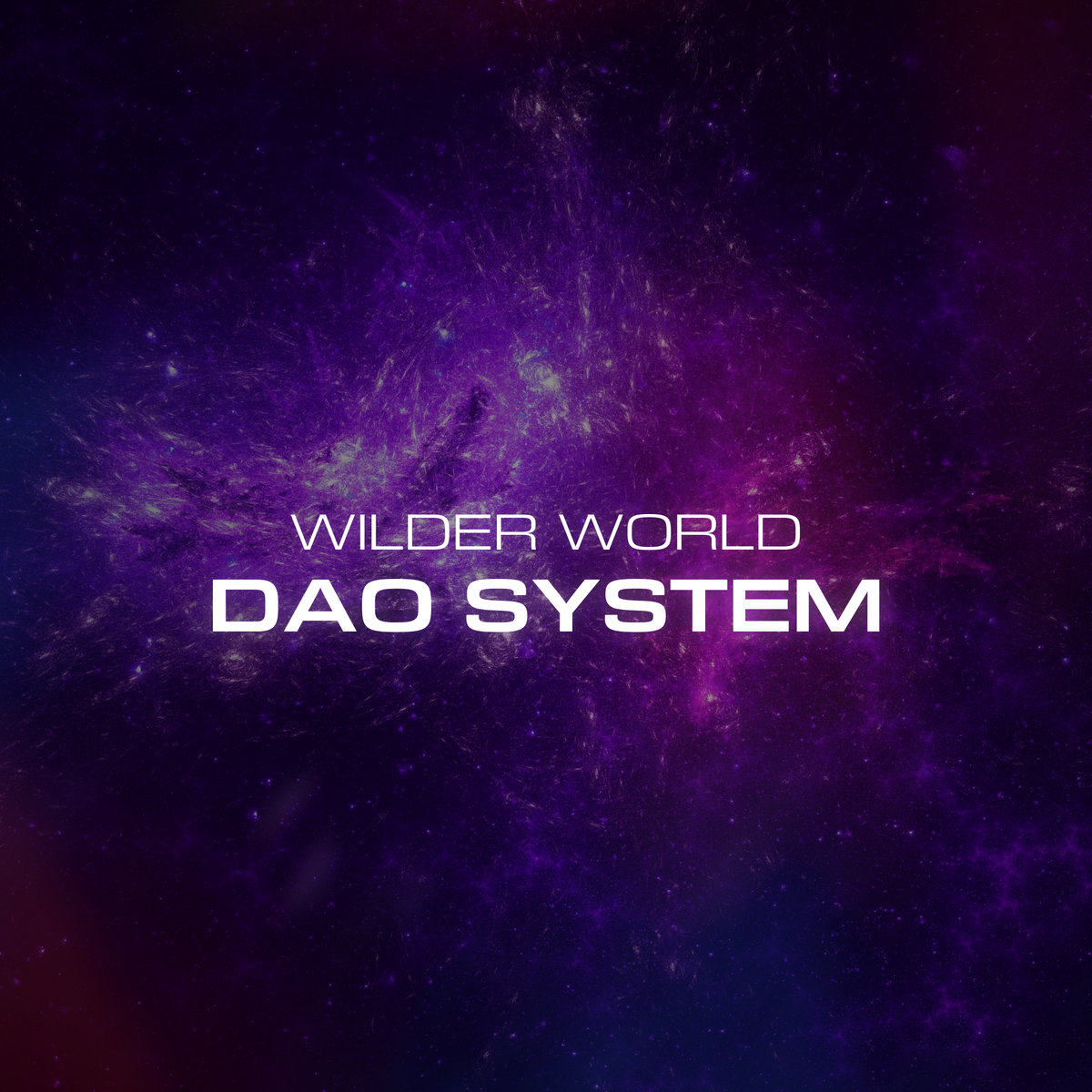 Greetings Wilders!
The Wilder World vision has always been to create a decentralized and fully community-owned virtual nation to be experienced in our immersive, photorealistic Metaverse.
In 2015, our co-founder n3o began his epic journey into DAOs, one that has ultimately brought us to today, a truly historical moment and massive accomplishment 7 years in the making.
We are now at a pivotal point that will elevate that concept to the next level, reality.
The time is now Wilders, from now on "The Wilder Nation" takes on a whole new meaning as it becomes its destined form.
After listening to valuable feedback from the community, our development team decided to "press the lightning boost button" and launch a new app weeks ahead of schedule!
Here is what you need to know about this legendary launch :
Our extraordinary new DAO App will be rolling out to the WWMM on Tuesday, April 5th.
Built on Zero Tech, the app will showcase The Wilder World DAO and soon enable governance voting with the WILD token for all citizens of Wilder World.
Citizens staked in the WILD staking pool will be able to propose and vote on transactions.
With the DAO system live, Wilder industries will now have their own DAO and governance system at any zNA (e.g. 0://wilder.wheels).
DAO wallets will become active and viewable for everyone this week in the app
Citizens will now be able to see the transaction history and profitability of each industry in a fully transparent and open way.
The launch of this system is a pivotal dependency to launching Metropolis and the highly anticipated Wilder NFT industry staking system, which will enable DAO industry earnings to flow back to citizens.
Stayed tuned for announcements covering more on our governance and proposal systems, as well as the currently live industries. Eventually these industries will be fully decentralized, meaning owned, operated, and governed by citizens.
This is truly a monumental step towards the open, fully decentralized metaverse and key to our mission of building one of the first digital nations.
The Wilders Salute You.
MEOW