NFTs
Transcendent Rides: Unwrapping Moto Rarity and Utility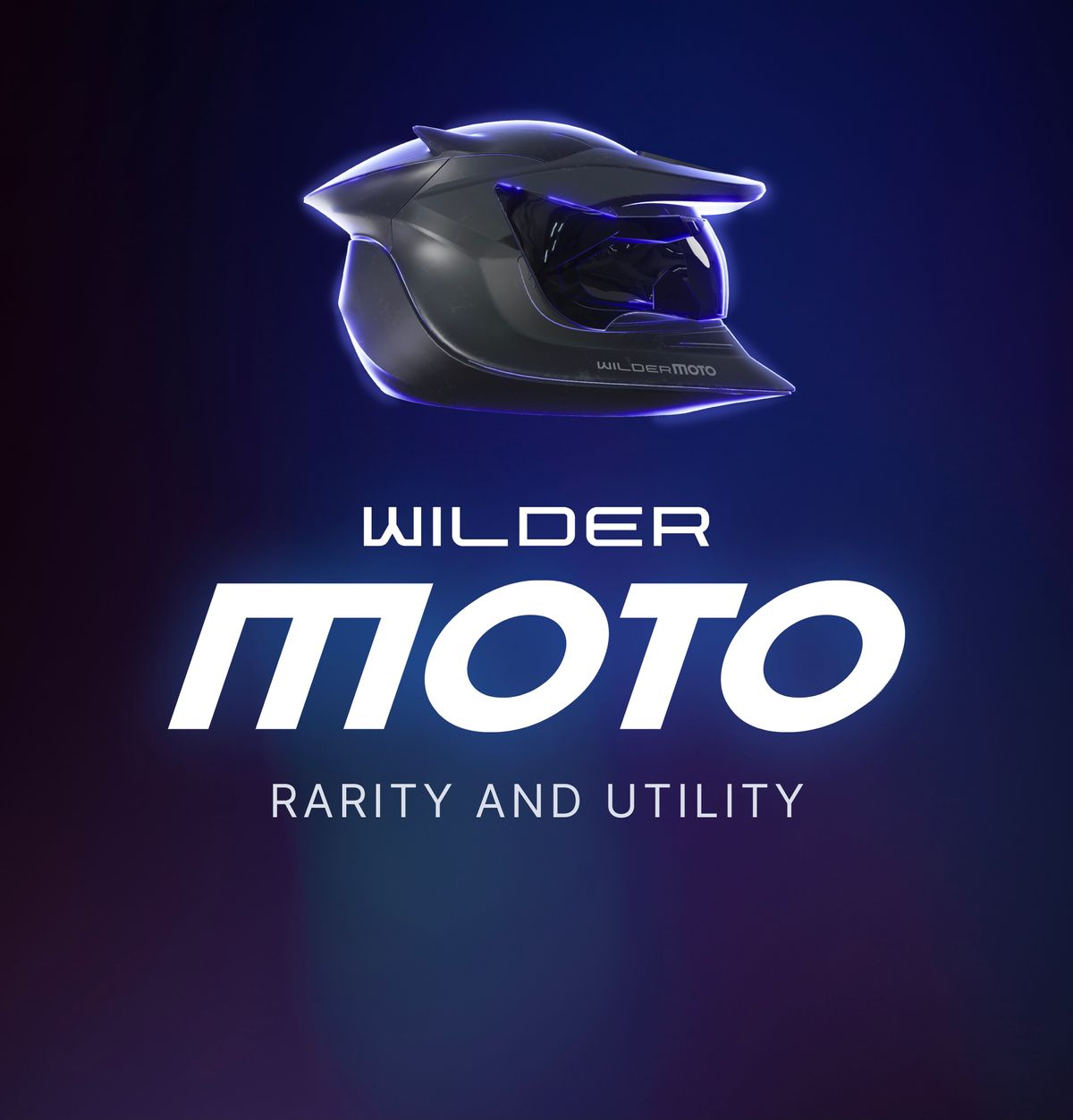 Let the celebrations begin!
A new industry has launched in The Wilder Nation. It's a moment that will be remembered when the stories of Wiami's creation are told, and one that is pivotal to the growth of what will become one of the great crossroads of the metaverse.
This collection cemented its historic legacy as the first NFT claim in Wilder history! And now, we'd like to invite you to join us as we get into the nuts and bolts of what makes this Genesis collection a force to be reckoned with.
Let's get started.
---
Rarity
Moto rarity is the culmination of all the learning we've accumulated from previous Wilder collections. The end result is a collection primed for easy third party rarity service integration and no weights used in the rarity calculation.
The collection's rarity is broken down into the following three tables: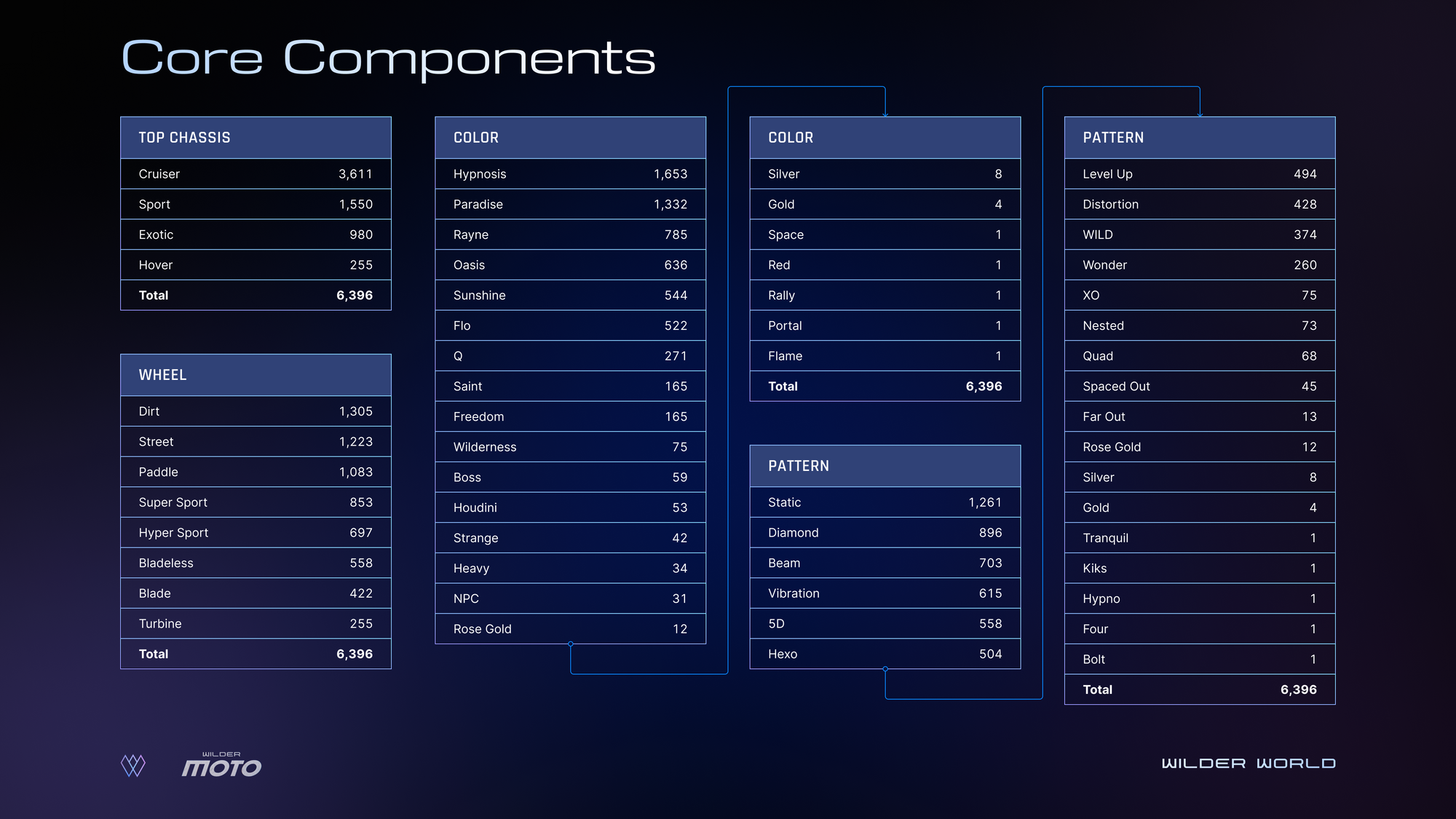 Rarity by token ID will be published as our staged reveal progresses with updates being posted at this link. Be sure to follow our Twitter and turn post notifications on so you don't miss a beat!
---
Utility
Motos have been engineered to become the transportation method of choice for Wilders with an appetite for precise cornering agility, rapid acceleration, and the ability to traverse a variety of tropical terrain.
As a Genesis NFT collection of the Moto industry, these initial 6,396 Moto will grant holders access to industry rewards and will qualify for use in forming a Trinity.
Further down the road, Moto holders will also have access to the community-owned and operated Wilder.Moto DAO where they can participate in guiding the direction of the industry towards a prosperous future!
Industry Rewards
Industry Rewards are siloed to each individual NFT industry in Wilder World, where Genesis NFTs are considered the apex asset class.
Within NFT-specific industries, Genesis holders will be granted access to mintlists, claims, airdrops, and raffles for all subsequent collections within that industry.
Wilders only need to hold one Genesis Moto NFT to participate in Moto Industry Rewards.
Like the Wilder Wheels collection, Moto features dynamic in-world utility giving Wilders the edge they need to have a transcendent experience in Wiami. A breakdown of this utility is outlined in the table below: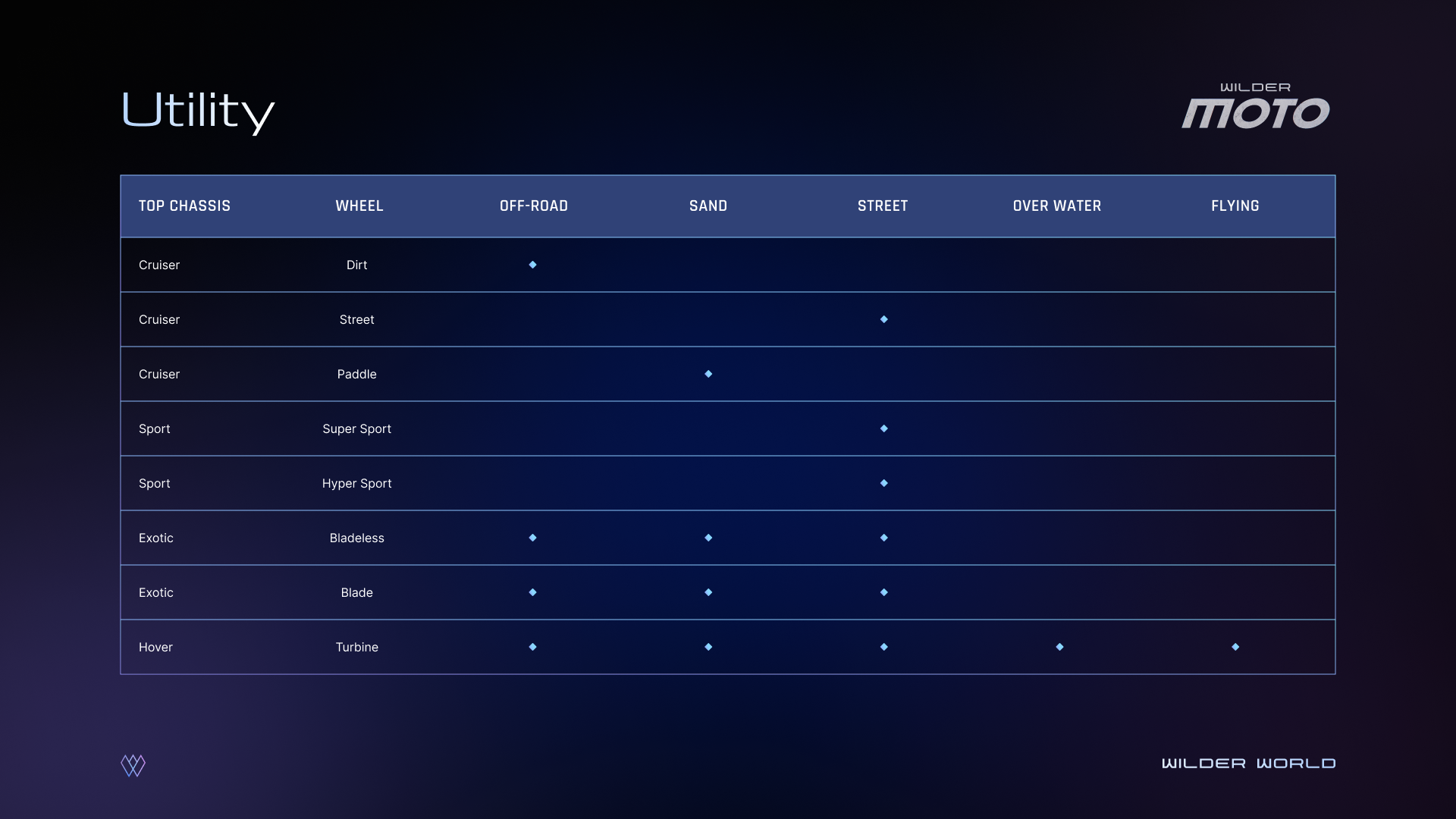 With so much in store for the Moto collection, times have never been better for Wheels holders who claimed their new NFTs and took their Wiami garage to the next level!
If you haven't already, be sure to pick up a Wilder Moto here so you can experience the newest installment of 5D speed in Wilder World when our metaverse platform launches!
The Wilders Salute You.
MEOW