Welcome to Wiami.
It's been a $WILD ride since Wilder World launched in 2021. After 8 years of effort, including over 2+ years focused on in-world development, the teams behind ZERO and Wilder World have arrived at this historical moment. Together, citizens of the Wilder Nation can relish in this significant milestone that will be remembered in our history forever.
The creation of Wiami began by first using lidar data to create a 1-to-1 geographical replica of Miami, Florida as a foundational layer to build upon. Wilder World's talented Artists and Architects transformed the city into a 5D virtual world by altering the geography to create a new dimension of reality.
Join us as we adventure through Wiami, the Miami-inspired city that champions the Solarpunk ethos, inviting your imagination to run $WILD. The development of Wilder World is generously guided by the incredible citizens of the Wilder Nation. Built on Unreal Engine 5, the world's most advanced real-time 3D creation tool, the Pre-Alpha Gameplay footage we proudly share with you today showcases what will eventually become a map 13.5x larger than Grand Theft Auto V.
As we begin to transcend deeper into the hyperrealistic world, citizens of the Wilder Nation will be able to explore unbound creativity, form alliances to battle dark forces, build a metaverse arsenal, and attend exciting social events. Whether the mission is to socialize, play, shop, or explore — Wilders are called to create a new generation of gaming created with our community, for our community.
Gameplay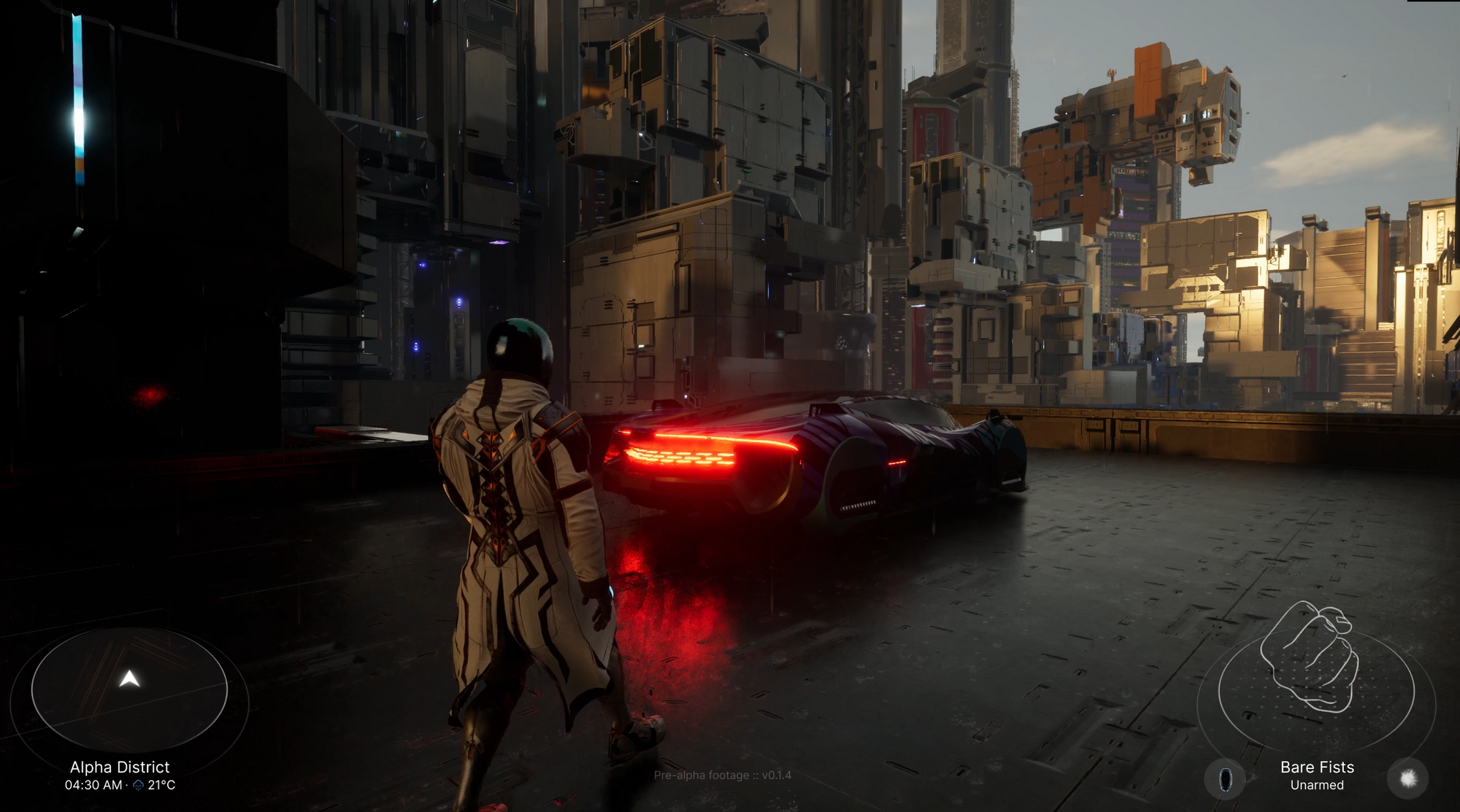 Throughout the Pre-Alpha Gameplay Teaser our NFTs of Kicks, Wheels, Crafts, Motos, GENs, PALs, Wolves, and Wapes were all brought to life for the first time. This is a memorable moment for Wilder World that we feel incredibly blessed to share with all of our supporters around the world.
In our first presentation of in-world gameplay, it was essential to provide elements of gameplay mechanics that will play a key role in the experience that every Wilder has when they transcend into 5D for the very first time. Wilder World features advanced graphics and interactive NFT collectables. Our use of AI and machine learning enhances gameplay and allows players to switch between first and third person view.
Every aspect of ZERO OS is being natively built into Unreal Engine and Wilder World's in-world HUD, which will allow full connectivity to services that exist in OBR (Our Base Reality), such as Twitter, Discord, Telegram, and other Web3 protocols.
Revolutionary urban planning, Solarpunk architecture, and procedural generation combine to create a groundbreaking digital journey. Walking through Wiami, citizens will notice that everything from puddles and trash cans to the tallest skyscrapers have been purposefully designed by world-class Artists and Architects.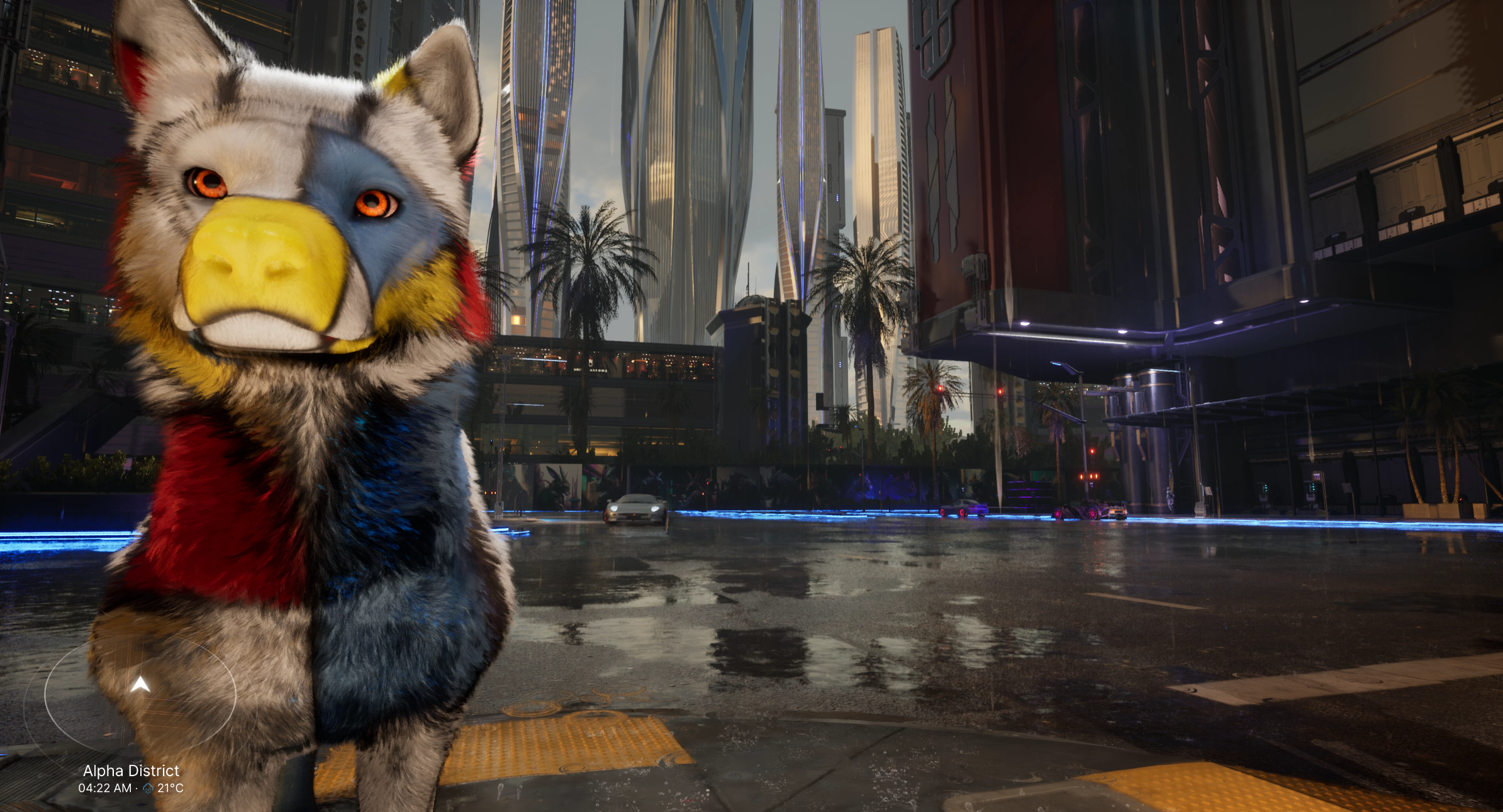 Time travel through the Eras
The Pre-Alpha Gameplay Teaser primarily showcases Era 2, featuring cyberpunk structures with a focus on steel, metal, and carbon fibre. Era 2 is led by Brandon Gobey, who was a Senior Concept Artist at DNEG and played a key role in their Oscar-winning VFX work on films like "Avengers: Endgame", "Tenet", "Dune", "Blade Runner 2049", and "The Dark Knight Rises".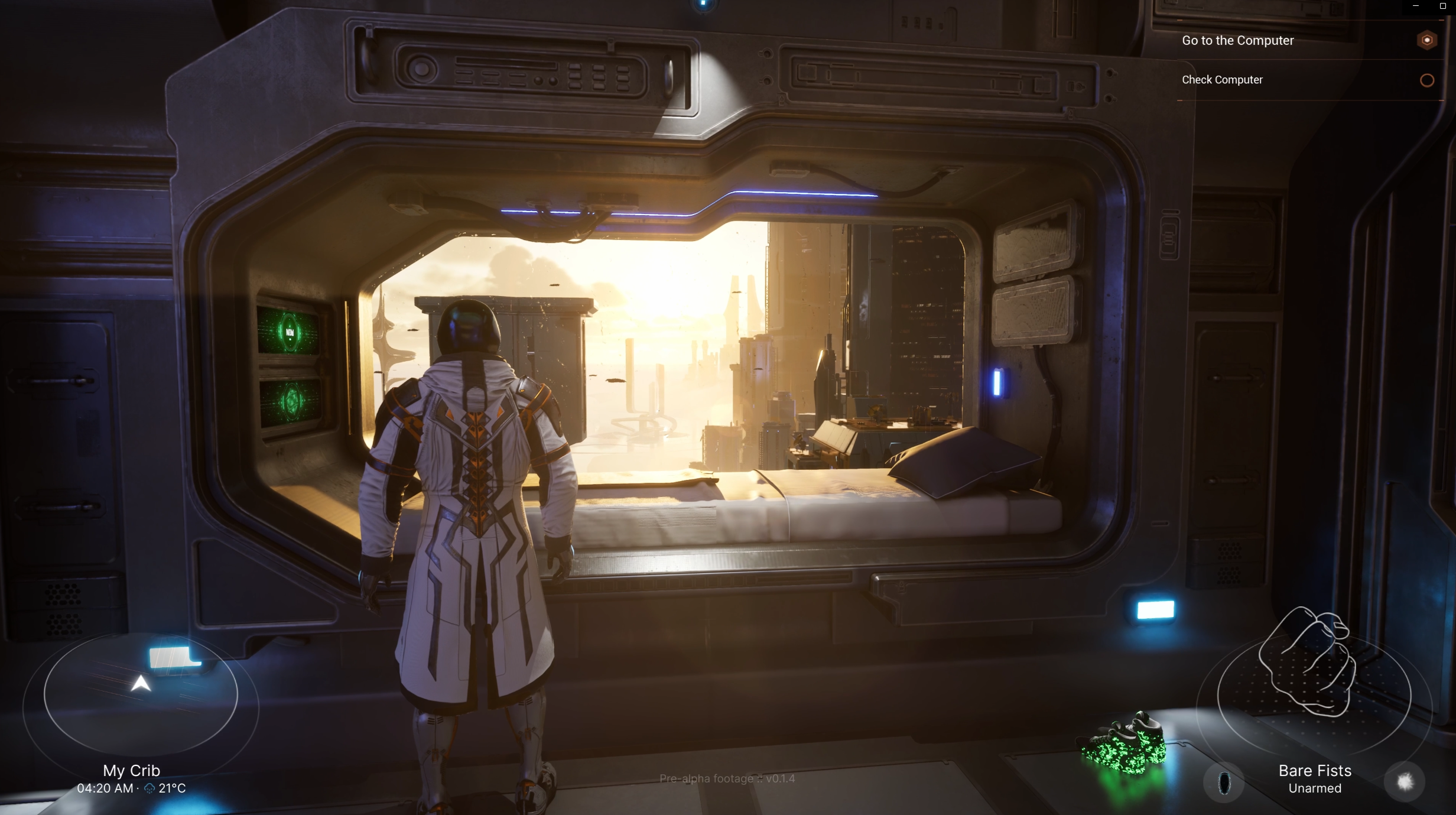 "If I had to boil my vision of ERA 2 down to a few fundamentals, it would be grand scale, hard chiseled shapes, and mechanical details in the secondary and tertiary layers—and a whole lot of grit which I bring in with my own artistic taste and previous experiences in mind. I find the formula for great design is only to change reality by about 20%; everything I design has a real-world counterpart which I take and then exaggerate certain features/details and scale to make a new product." - Brandon Gobey
Get an early "glimpse" of Era 3, guided by Mariana Cabugueria, Wiami's visionary lead architect and urban planner. Mariana, a former Senior Architectural Designer at Zaha Hadid Architects and experienced educator, is reimagining the future of city development and elevating the metaverse with her innovative designs and forward-thinking approach.
"The Metaverse offers a space that shows how we want to be remembered and honoured, tells our story told by us and conveys a warm feeling of a soul." - Mariana Cabugueria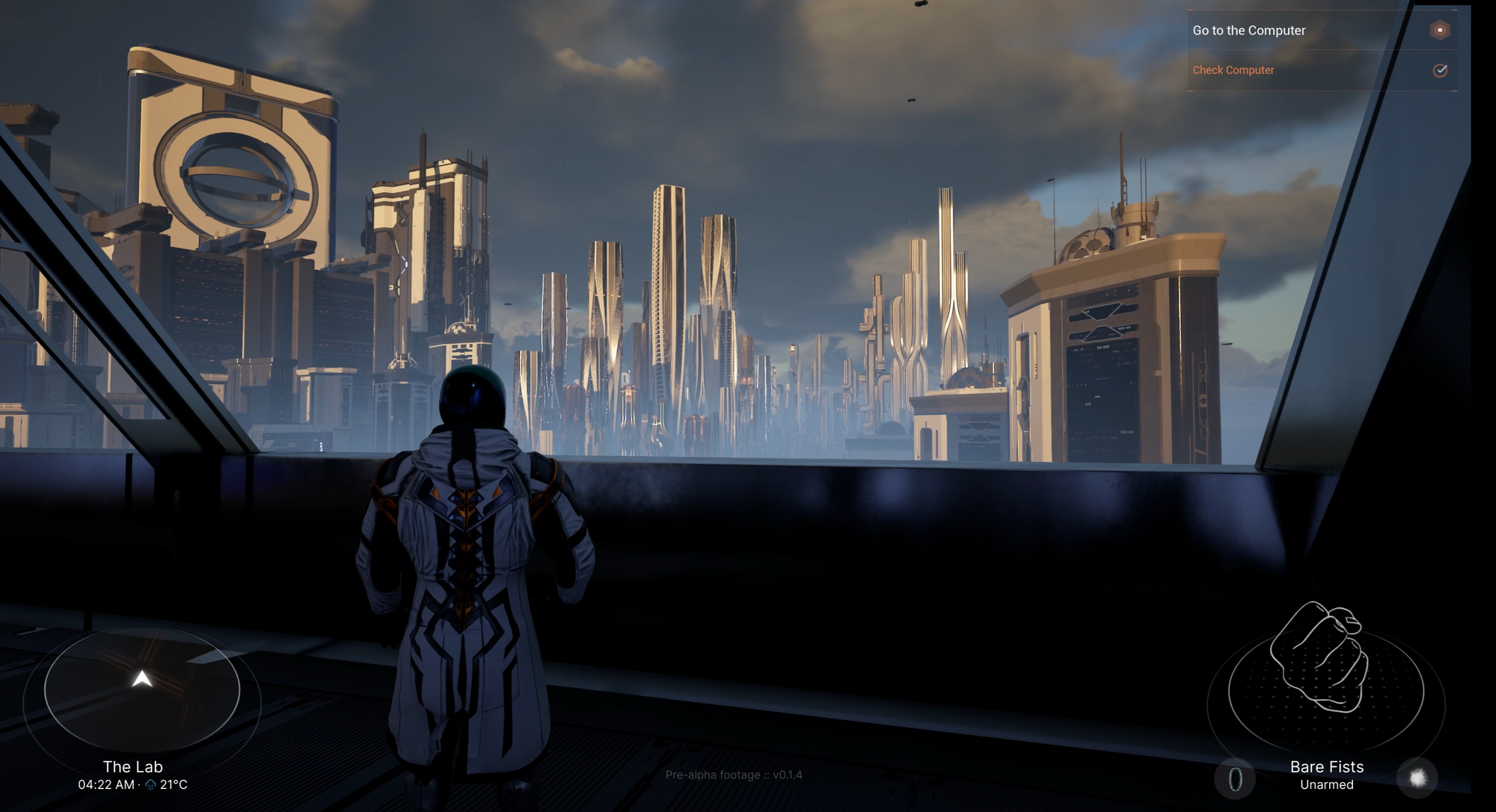 Were You Able to Spot Them All?
Just as in real life with Miami being the crypto hotspot, #Wiami is fast becoming a portal for all the coolest crypto and metaverse projects to hang out and create magic as they traverse worlds and universes on the blockchain. To directly showcase our commitment to building Wilder World with NFT interoperability as a core feature, we incorporated key Wilder partners, collaborators and other projects NFTs in this Gameplay release.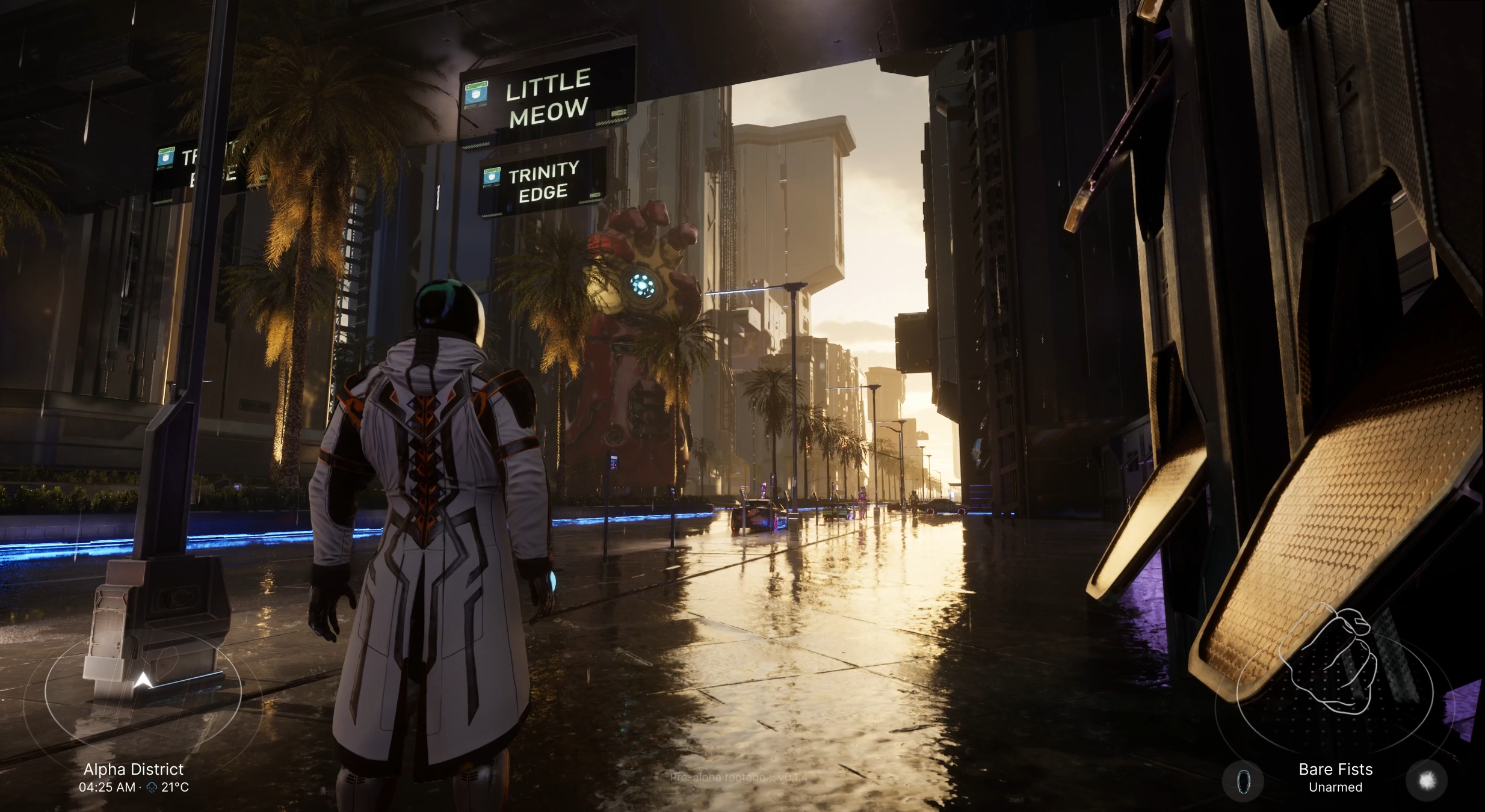 We are honoured to have built relationships with such incredible values-aligned projects and are so happy to use the Pre-Alpha Gameplay teaser to share a small taste of our plans to activate partnerships in-world. Looking ahead to 2023, we're excited to welcome more incredible Partners to Wiami.
"We wanted to have a bit of fun and give the community a sneak peek of how our partner's assets will come to life in the 5D metaverse. There are definitely some easter eggs dropped in the teaser that honor old and new projects that are building with us… the real ones that see the Wilder vision and are committed to the journey—a little slice of Wiami history in the making." - Hypno Wilder
Onwards We Rise
The Wilder team is dedicated to building a truly epic and unforgettable gaming experience. What has been called impossible countless times is now closer than ever before. As we strive towards creating a virtual reality through ever-increasing realism, our commitment to artistic excellence will remain unwavering.
Whether it's through creating new and immersive virtual experiences, or finding new ways to bring people together, the opportunities are infinite. Join the Wilders in pioneering the Metaverse.
Collect your game-ready assets: https://opensea.io/collection/wilderworld
Trinity Quest
In honour of this historical moment, we will be awarding one lucky winner 3 Genesis Assets forming a Wilder World Trinity.

Owing a Trinity unlocks incredible benefits which include:
A GEN NFT claim
Access to Trinity Islands in Wiami
A beautifully crafted Frank Wilder IRL Totem
An all-access pass to own 3 pieces of land in Wiami
To participate, simply watch the Pre-Alpha Gameplay video on YouTube, subscribe, like, and leave a comment with your thoughts on the Premiere.
Entries close on Monday, February 6th at 9:00am PST. The winner will be announced during our Monday Hangout on the WW Discord server on Monday, February 6th at 11am PST.
With many blessings,
The Wilders Salute You.