NFTs
The Deets: Wilder Wheels Whitelist & Public Sale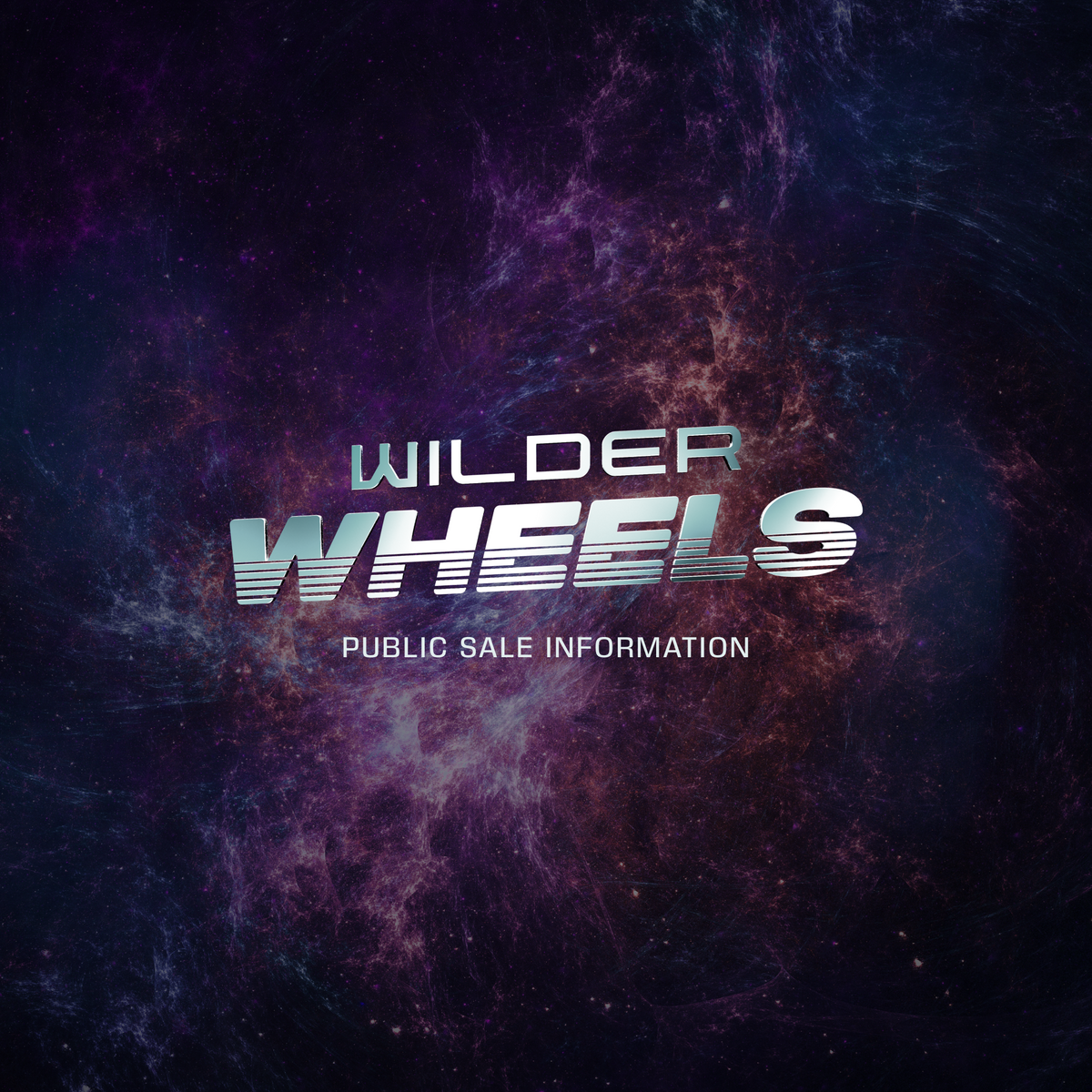 Greetings Wilder Nation! We've been traveling through space and time at light speed to bring you the details of the Wilder Wheels Whitelist and Public Sale. There is no shortage of excitement orbiting the channels and rest assured, the thrill of cruising Wiami is just around the bend.
As we enter the final straight of our Wilder Wheels drop, we want to outline all the important information you'll need re: Whitelist and Public Sale, so here it goes:

Who made the Whitelist? We had over 13,500 wallets registered on our Wilder World Metaverse Market (WWMM) and after doing a bot check, we removed 6,500 wallets. We also added 80+ Meme contestants and 459 wallets that are current ZNS holders. This brings the Whitelist to 8,330 eligible wallets. Do not worry if you had a zero balance in your ETH wallet – you're on the list.
Mint Price: 0.369 ETH per Wheel
Quantity: Up to 3 Wheels per whitelisted wallet
Total Supply Available: 8,763

How to confirm you're on the Whitelist: Safety and security for the citizens of Wilder Nation is a top priority. That said, our team listened to the concerns our community had about publicly releasing the Whitelist as a spreadsheet with personal wallet information. In response, we decided not to publish the whitelisted addresses. Instead, you'll need to visit Wilder World Metaverse Market (WWMM) at 6:00PM (PST) Thursday, Oct. 28th, 2021 to connect your wallet and attempt to mint in order to verify your reserved spot on the Whitelist.
We don't expect there to be a Gas War but we are asking those that have entered the Whitelist to get there early and purchase your allocation of Wheels as soon as you can.
Important Wilder Wheels Drop Details:
The sale will begin Thursday, Oct. 28th, 2021 at 6:00PM PT.
Visit Wilder World Metaverse Market (WWMM) to confirm your spot and to mint your Wheels.
The Whitelist Sale will be open for 24 hours to those on the Whitelist. If any Wheels are available after 24 hours, then on Friday, October 29th at 6PM PT minting will be unlocked and open to the public.
Each Whitelisted wallet address can mint up to 3 Wheels each.
Being on the WL does not exclusively guarantee you will receive a set of Wheels – just a very high likelihood. Still make sure to get there early!
The sale is subject to our Terms & Conditions.
Finally, we'd like to share our gratitude to YOU, our community, for your passion and participation on this truly WILD ride! As we journey deeper into a new dimension of reality, the Wilder Spirit will continue to grow brighter and more magnetic. Start your engines!

The Wilders salute you