Guild
Wilder.Guild artist #1: Chad Knight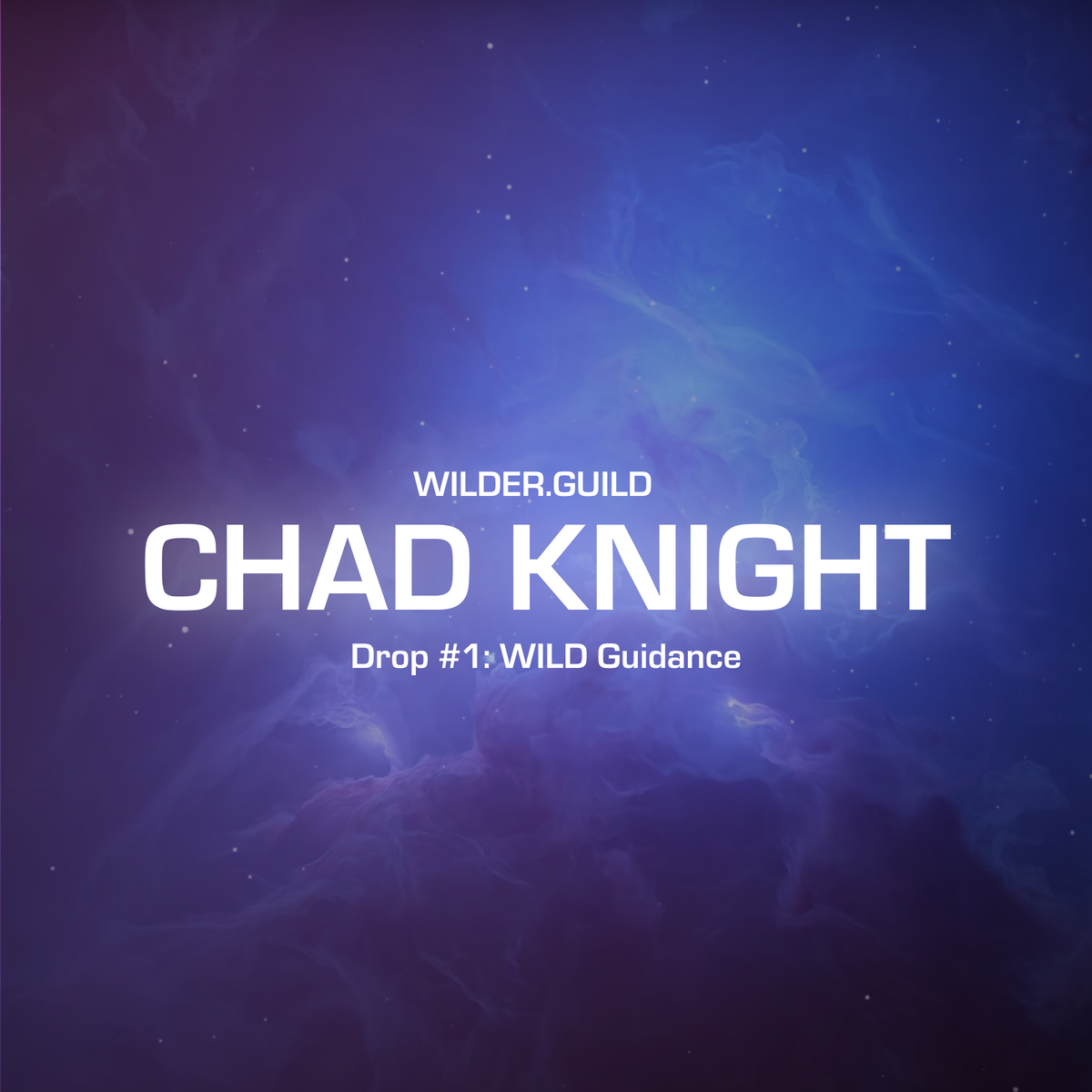 Welcome to Wilder World ex-professional skateboarder and creative mastermind, Chad Knight. A true Wilder that's known for his visceral and surreal 3D artworks; blending between digital environments and the real world.
As Head of 3D Design at Nike, he is no stranger to working in the digital world and uses Cinema 4D to create high detail sculptures that push the limits of physics. A true leader in the digital art space, Chad has planted himself as a key member of the community, releasing his art as NFTs on NiftyGateway, Foundation and Makersplace.
We are honored to introduce his first Wilder.Guild drop "Wild Guidance". This masterpiece represents the internal and external forces that guide us through life. The sculpture itself sits upon a disc which will rotate enabling her to point to different points within the environment, guiding players to puzzle clues and/or collectibles. Within the base is a staircase which allows players to enter the sculpture and ascend within the head of the goddess, containing a locked chamber. Future drops will build upon the functionality of this piece.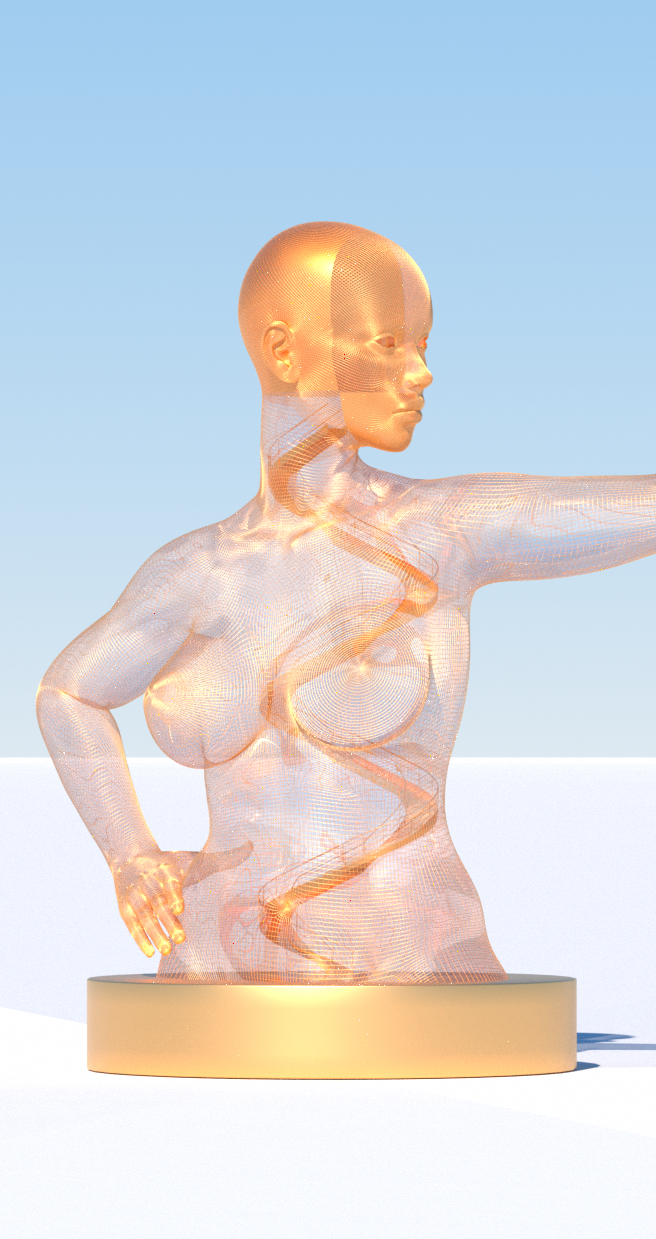 The Wilder.Guild brings together the world's finest, and most talented digital artists in one location - where they're able to share their passions and co-create works of art in an environment that promotes and radiates creative freedom of expression. Wilder.Guild members have full autonomy in Wilder World as they sculpt and mould their works of art to their specific needs - with the Wilder Nation supporting them as the visionaries builders of the future.
Before the drop, we sat down with Wilder.Guild artist Chad Knight to get to know the man behind the myth a little more intimately: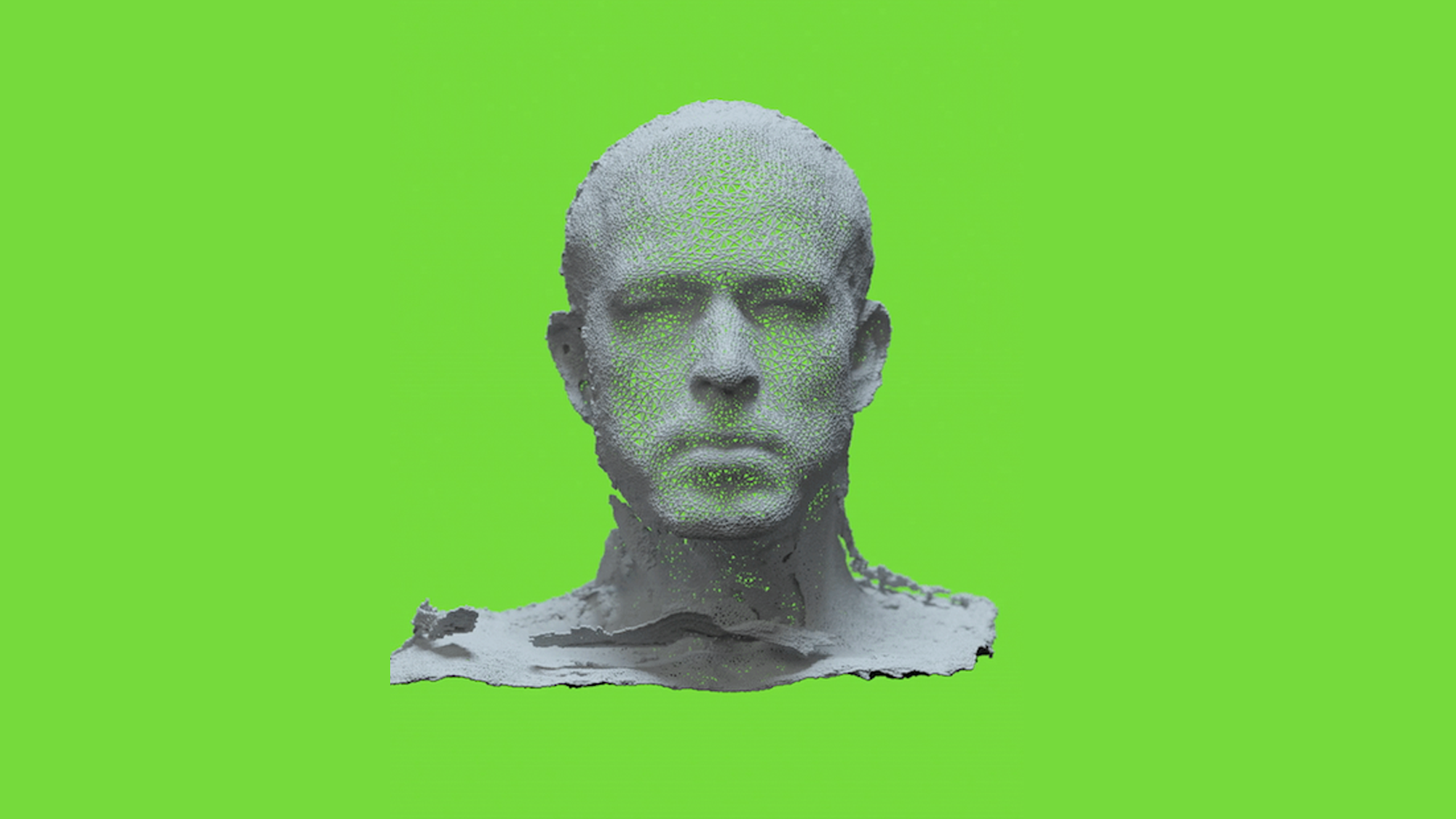 1:1 with Wilder Guild artist Chad Knight:
What advice would you give to emerging artists who want to get noticed by collectors?
Embrace your uniquity. Artists need to stand out from the crowd in order to get noticed. Take your time developing your own style and when you find it, run with it.
What new, NFT-enabled technology would you want to use in your future pieces?
I would love to create pieces that offer collectors a more engaged or intimate experience with the pieces of art. Interact-ability is something I see a ton of potential in.
Are there any other art styles/mediums that you are interested in experimenting with in your art?
I'm fascinated with programmable art that leverages code and enhances storytelling.
Where do you see the NFT space in 10 years' time? How do you think it will have developed?
10 years from now we will be able to take full advantage of a diverse range of technology and will be able to simulate whatever we can ideate, unlimited by this world's physics and limitations.
What artists inspire your work?
I've been very inspired by renaissance and Baroque art. I've always been drawn to the emotions they evoke. Always been a huge fan of Alex Gray and his ability to visualize the spirit world. Sacred geometry and lighting play a huge part in my artistic style.
If you were to collaborate with someone who is not an artist, who would it be and why?
It would absolutely, undoubtedly be with an engineer/ developer as they are the gods of the Metaverse who can enable whatever functionality we desire.
What has been your most memorable experience in NFTs so far?
My most memorable experience in NFTs is definitely my first drop on Nifty Gateway, which far exceeded my expectations of what an NFT marketplace could offer us digital artists. It also made me realize the landscape of art and digital goods had been revolutionized.
What are your thoughts on generative profile picture projects?
I think PFP projects are a great means of helping laymen understand different use cases for NFT's. I think they have a ton of untapped potential though. At the end of the day though, they are avatar representations of ourselves which will eventually evolve into 3D avatars representing ourselves in the Metaverse.
How do you source your inspiration?
I source inspiration from my life experiences and from learning about philosophy, psychology, physics technology and anything else that helps me better understand the human psyche.
What software/hardware do you utilize for your pieces?
I have two PCs that I use for creation/rendering. I primarily use Cinema 4D and Octane render engine.
What would you say is the main message that you try to convey in your art?
With my art I try to convey that in this world things aren't always as you see them, my art encourages the viewer to explore other perspectives on their life and their potential.
How has your background in skateboarding influenced you as an artist?
I don't know how my background and Skateboarding has influenced me as an artist but I can tell you it is simply another form of art. Similar to 3D, it involves spatial awareness, trial and error and unlimited creativity which is only bound by your willingness and persistence.
If you could have one superpower in the Metaverse, what would it be?
If I could have one Metaverse super power it would be to understand the underlying code behind everything. I want to be Neo and see past the first layer.
What excites you most about DAOs?
Owning one in the future!
What drove your interest in bringing your creations to Wilder World and where does it differ from other platforms?
For starters Wilder world differs from all other platforms because it's made by artists, which means they understand the culture and the underlying technology behind the Metaverse. To me, that is vital to building a sustainable web3 ecosystem. Also in speaking with the founders, I resonate with how tangibly they understand the Metaverse and where it's headed. The Wilders have spent almost a decade building a proper infrastructure and understand that a Metaverse isn't something that happens overnight.
Anything else you would like to add?
I would like to add that what we've experienced so far in the NFT Universe is just the tip of the iceberg. We are building a Metaverse that will leverage monitors & headsets to share our ideas by hijacking a computers' mind's eye. We will be able to simulate anything in these worlds, and invent. We will then be able to create new ways of visualizing, leveraging inventions within the Metaverse, that are not possible in this reality. This process is a back- and-forth between the physical and digital.
The Wilders are extremely excited to have Chad Knight join the ever-growing list of artists that will be dropping their creations in Wilder World! Keep an eye out for more of Chad's stunning sculptures as they begin to pop up around the streets of Wiami.
Important Wilder.Guild drop details:
Join us as we release Chad's 1/1 artwork, exclusively on the new Wilder World Metaverse Market
The Chad Knight Wilder.Guild release titled "Wild Guidance" will drop on Wednesday Sept 22, 2021 at 6PM (PST) - The auction will close on Sunday Sept 26, 2021 at 6pm (PST).
Check out and follow more of Chad Knight's work below: