Guild
World's largest NFT/real-life sculpture hybrid piece SOLD by Wilder Artist Guild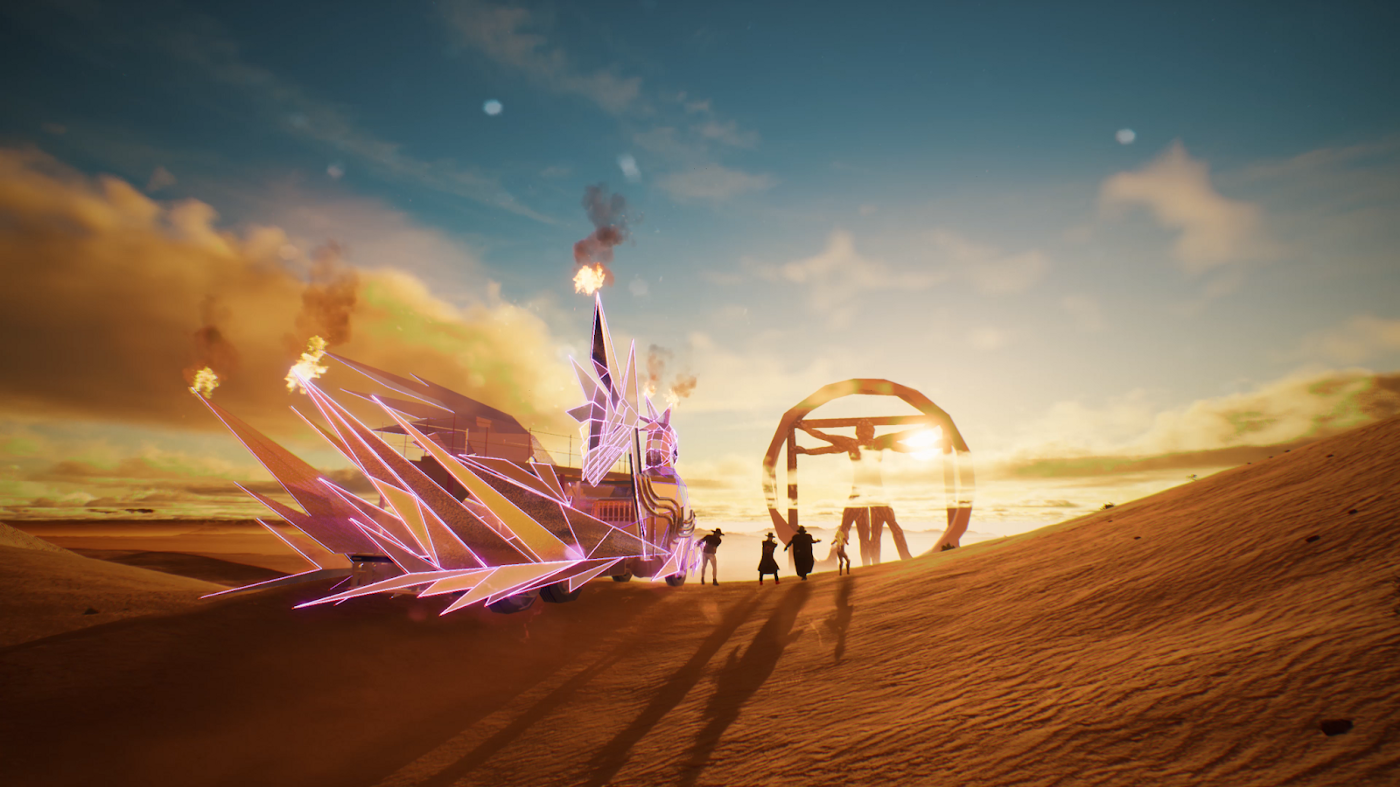 Collector: @paddy_stash
Sale Price: 6 ETH
NFT: 1/1 from Metaphoenix drop
Name: 'The Phoenix'
Wilder World was thrilled to collaborate with Metaverse Arts, an international artist collective building a 50 foot-long, 19 foot-high, fire-shooting steel phoenix sculpture car called The Metaphoenix.
Not only will this fiery metal beast now exist in real life, 'The Phoenix' NFT also acts as ownership of a rare collectible with future utility within our Metaverse, this means that @paddy_stash will be cruising this 1/1 epic creation around in Wilder World as well.
Rising from the ashes of a global pandemic, the Metaphoenix emerges and sets course for Black Rock City, Nevada 2022. Before the 50ft fiery metal beast can reach its ultimate destination in the dust, it must transcend time and space, meet up with Frank and the Wilders in the Metaverse and continue its voyage, collecting artists, dreamers and co-conspirators along the way.
It's only by metamorphosing into Wilder World's 3D universe powered entirely by NFTs, that the Metaphoenix art car may return to the earthly realm, fully funded and continue its journey toward the Playa.
Slated to measure 50 feet from beak to tail tip, and 19 feet high at its tallest point, the sculpture will be built on top of a truck so it can drive to public art events, concerts, and music festivals, where it will demonstrate its propane-powered flame effects, LED light show, and booming sound system for audiences across North America.
Project co-creator Kevin Bracken reflected upon the new possibilities of NFTs for artists: "We think the emergence of NFTs is a promising tool for sculptural, installation, and site-specific artists to raise funds for their work," said Bracken. "In the past, most of our fundraising efforts relied on a single city for fundraising events, but the sale of guaranteed rare, digital artwork opens up the entire world and the metaverse to anyone who feels moved by the artwork to not only contribute financially, but to own a part of it as well. It really takes crowdfunding to a new level."
As a collective, Metaverse Arts has previously created two massive, steel animal sculptures: the most recent one, a 30 foot-long fire-breathing dragon named Heavy Meta, has appeared at events like the World Maker Faire in New York, the Toronto Light Festival, and Burning Man. Their first work, a 10 foot-tall metal swan named The Prodigal Swan, has been seen at events in Las Vegas such as Electric Daisy Carnival and Life is Beautiful festival.
The Widlers are looking forward to seeing this massive, flaming steel phoenix come to life.
More information about Metaverse Arts can be found here -