Guild
Wilder.Guild artist: Frank Wilder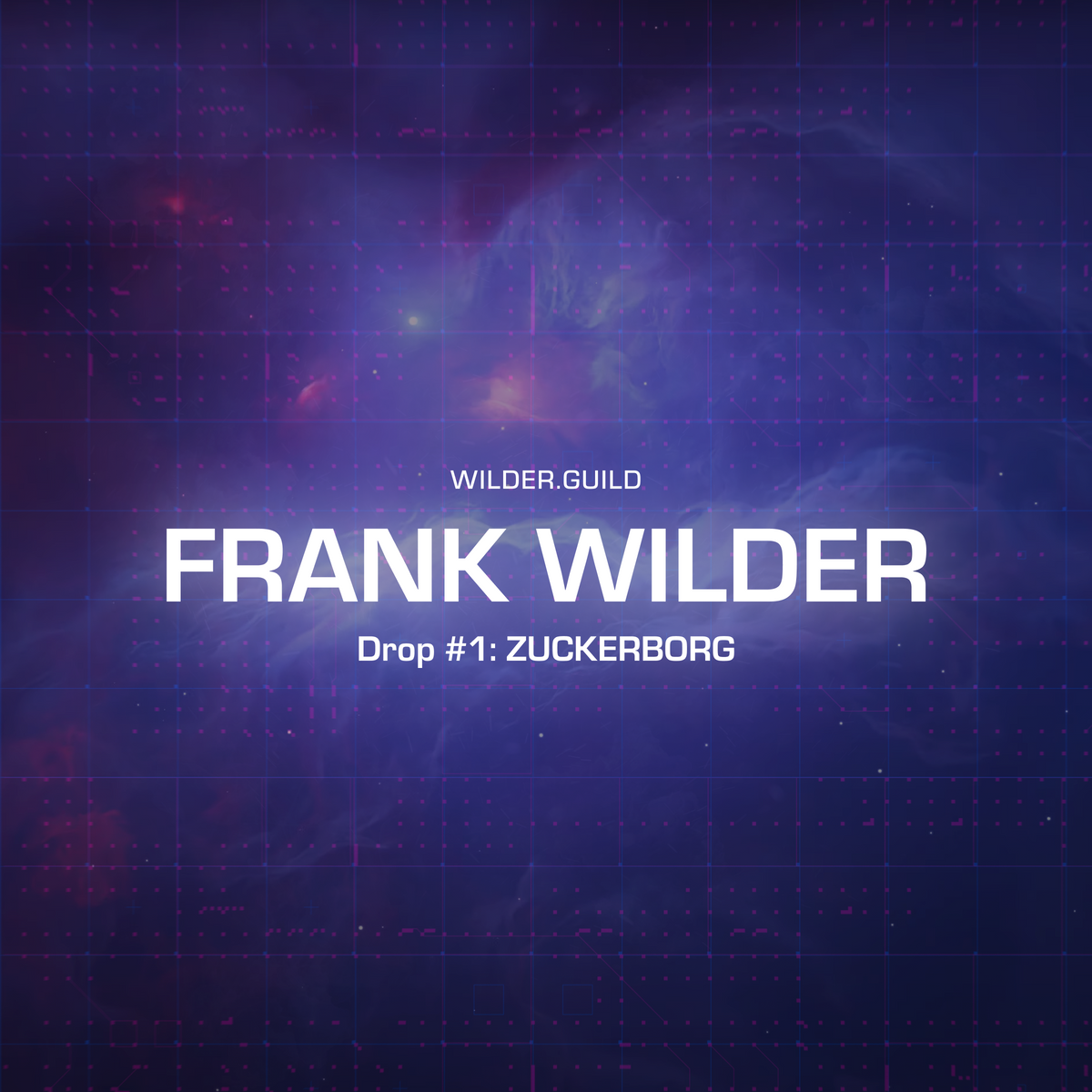 Important drop details:
Artwork: ZUCKERBORG
Artist: Frank Wilder
Auction closing: Today at 6pm PST (November 3rd)
Current bid: 12,000 $WILD ($52,080~ USD)
Bidding: Happens in $WILD here
The final bid must stand for 10 minutes to be accepted.
Join our Twitter Spaces this evening at 5pm PST where the architect n3o will interview Frank about his process.
Wilder.Guild: Frank Wilder
Enigmatic artist and citizen of Wilder World Frank Wilder dropped his first Wilder.Guild NFT as surprise on Halloween a few days ago.
The 1 of 1 ZUCKERBORG creation is the very first Frank Wilder NFT on the Wilder World Metaverse Market. The lucky collector will get the accompanying digital statue with the ability to display it either publicly or privately in Wiami (the first city in Wilder World).
The first traces of the interdisciplinary artist date back to 2012. An early adopter of emerging technologies, Frank has gained popularity through his innovative efforts in digital art, 3D printing, mixed reality and NFTs.
What we know is that Frank was born on earth from far away in another dimension. Some years ago he discovered a portal, leading to none other than Wilder World. Sending him and the Wilders on a never-ending story of interdimensional rescue missions to other worlds in danger.
Let's find out more about the man, the myth, the legend in a very rare interview below.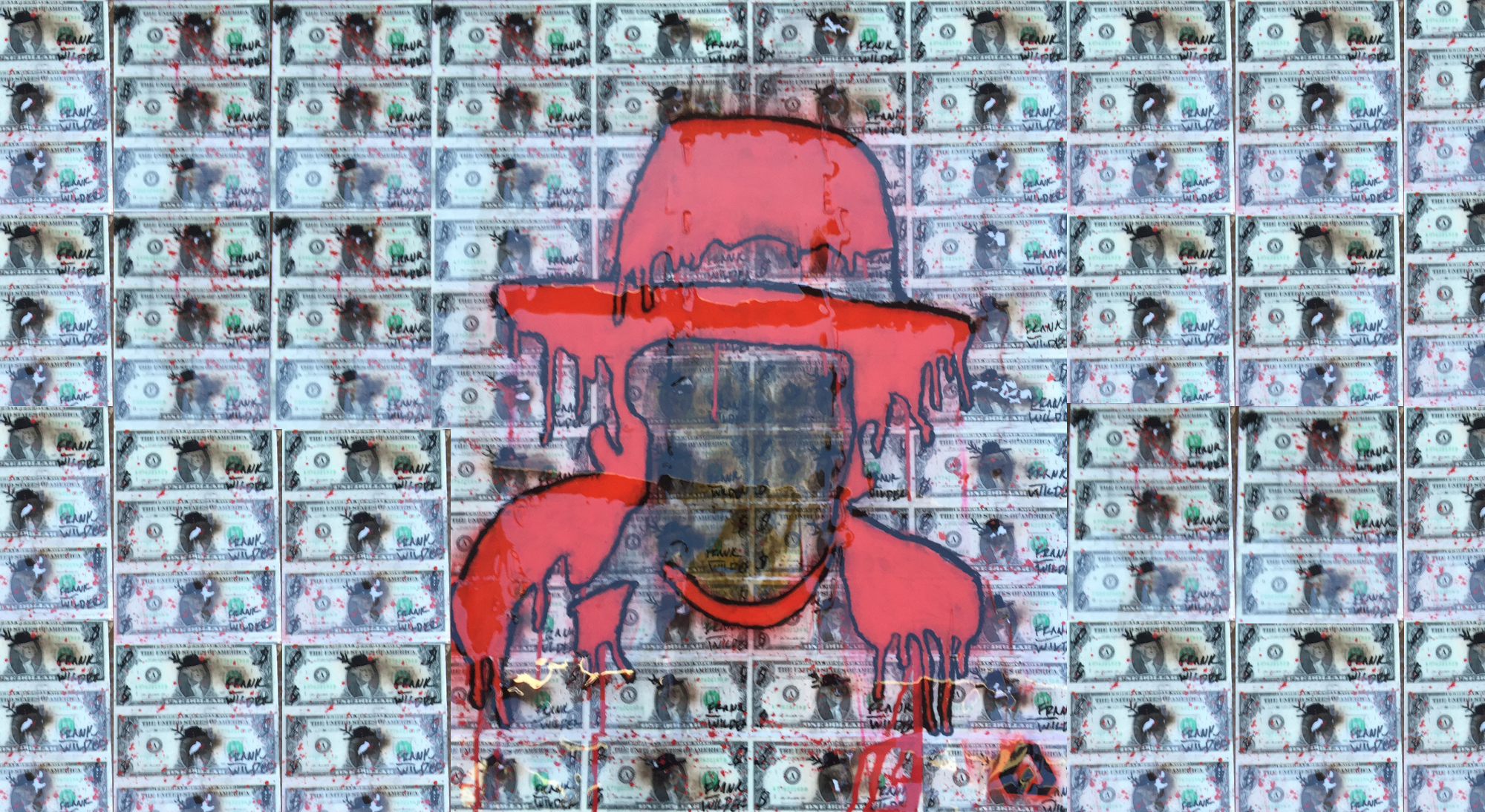 1:1 with Frank Wilder:
How were you introduced to NFTs?
I was introduced to NFTs in 2018 by the one and only Medici Wilder. He purchased a digital/physical work of mine and and donated it to the Ethereal Summit. Giving me the opportunity to auction my first NFT.
How does the world around you inspire/impact your work?
An artwork can only be as good as the idea which inspired it. So with that I generally like to distill a deeper idea into any given work. Ideas can come from anywhere, sometimes in a flash, hearing a sound, or through deep reflection.
What themes/emotions do you aim to portray through your work?
I generally like to connect something relevant and something timeless together. This way the work can represent a snapshot in time building new associations with things we're already familiar with.
How do you think DAOs should develop to increase their impact?
We have yet to see the full creative capacity of group coherence in the form of DAOs. 2022 will be the year of the DAO, where we start to see highly coordinated groups of world class creatives building the Metaverse together. This will not only create better incentives for individual artists, but allow them to leverage their skills within bigger productions.
What would be your dream mode of transport for the Metaverse?
I currently whip a Wagani Zonda W 2010 and I'm taking applications for pink slips.
Have you ever experimented with physical art mediums?
I have a multifaceted approach to my artistic practice. I've experimented with many different mediums. Shortly after I started doing digital art in 2013 I began 3D printing my creations. I like transcending all mediums into one, from the digital, to the augmented, to the physical. Now that's 5D.
Who is one person within the community that you would love to meet?
Satoshi.
Important WILDER.GUILD drop details:
Artwork: ZUCKERBORG
Auction closing: Today, Wednesday November 3rd at 6pm PST
Current bid: 12,000 $WILD ($52,080 USD)
Bidding: Happens in $WILD here
The final bid must stand for 10 minutes to be accepted.
Follow Frank on Twitter and Instagram.
The Wilders salute you.