NFTs
Wilder Wheels Sale now open to all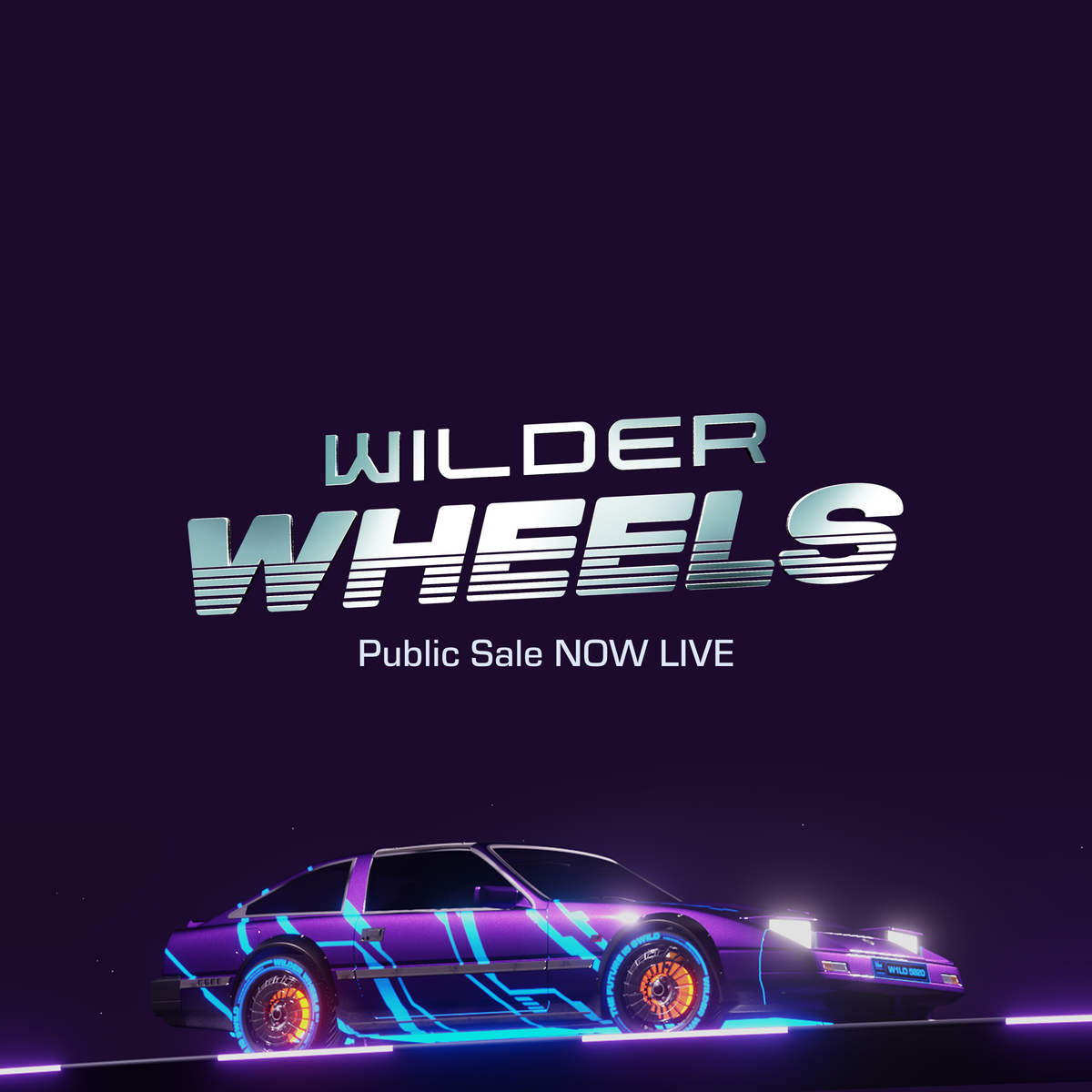 Attention Wilders far and wide - the Wilder Wheels drop is now fully open to the public with no whitelist reservation needed. It's time to get WILD over at the Wilder World Metaverse Market (WWMM!
Here are the steps on how to mint your new Wilder Wheels whip:
Step 1: Go to our custom NFT Marketplace known as Wilder World Metaverse Market (WWMM). At the top of the page there will be a banner that says "Get your ride to the Metaverse." On the far right click "Mint Now." Please make sure you're on a desktop when minting wheels.
*Please note: If you've already connected your wallet, DO NOT "Request to Mint" an NFT, instead please click the "Mint Now."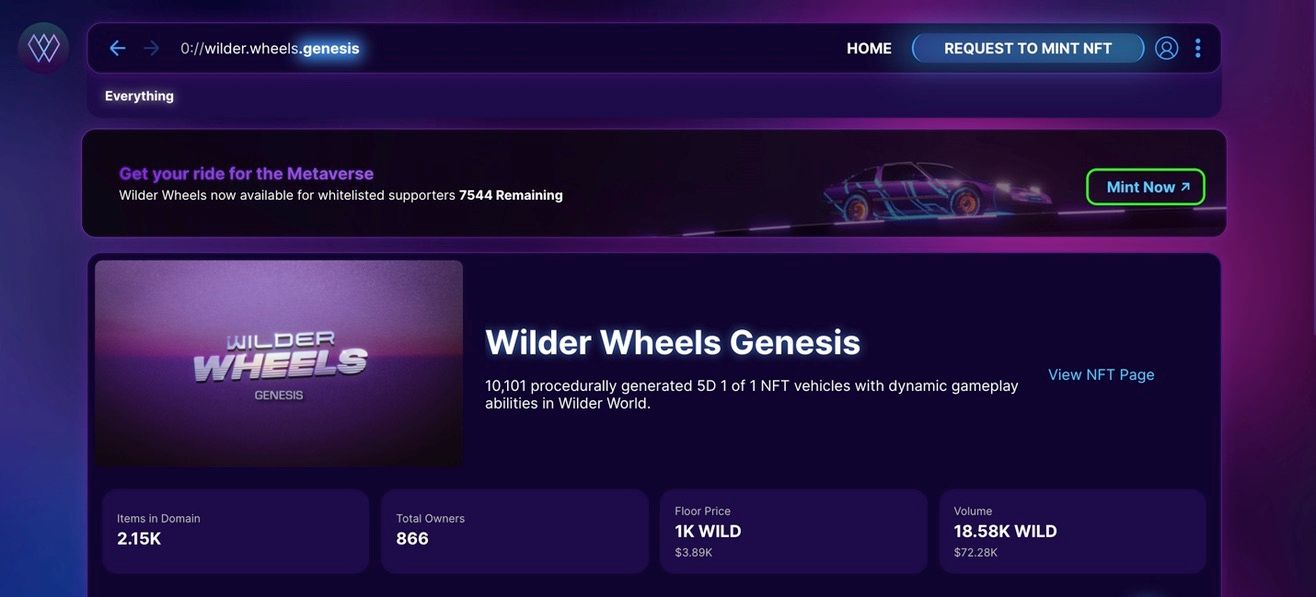 Placing a bid on Wilder Wheels is not the same as minting. Minting your own wheel will randomly select a vehicle from the remaining lot. Bidding will happen on vehicles which have already been minted on the WWMM. To mint your Wheels, make sure you follow the button in the top banner on WWMM to "Mint Now."

Step 2: Once you've clicked "Mint Now" you will be required to connect your wallet. We recommend MetaMask.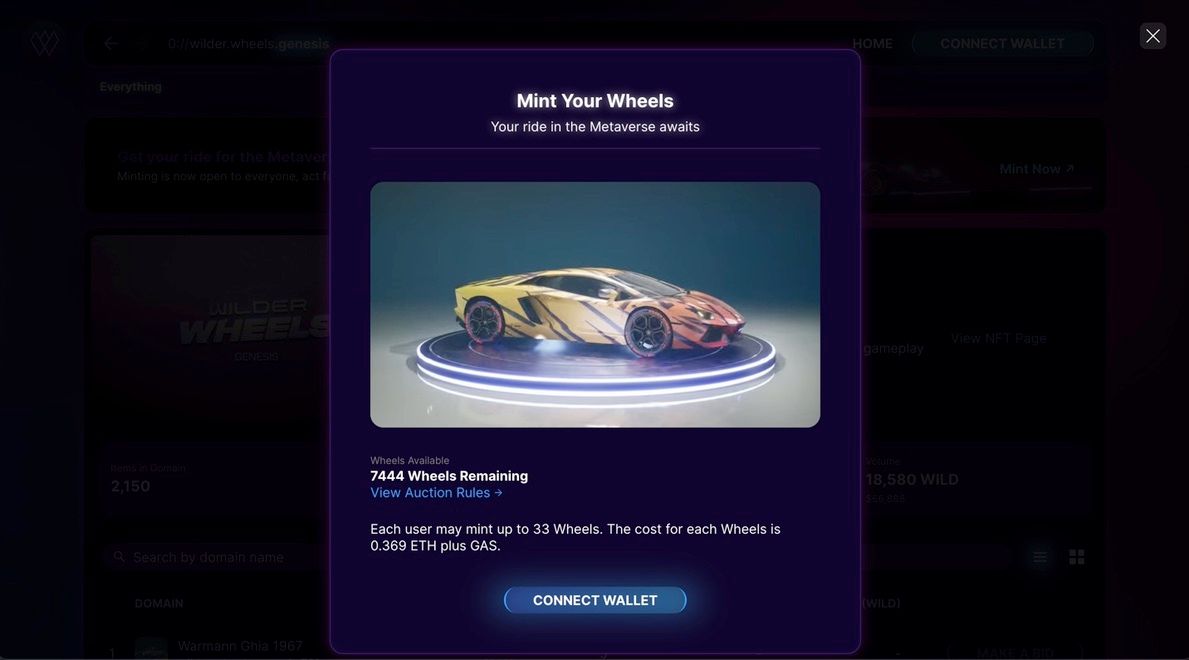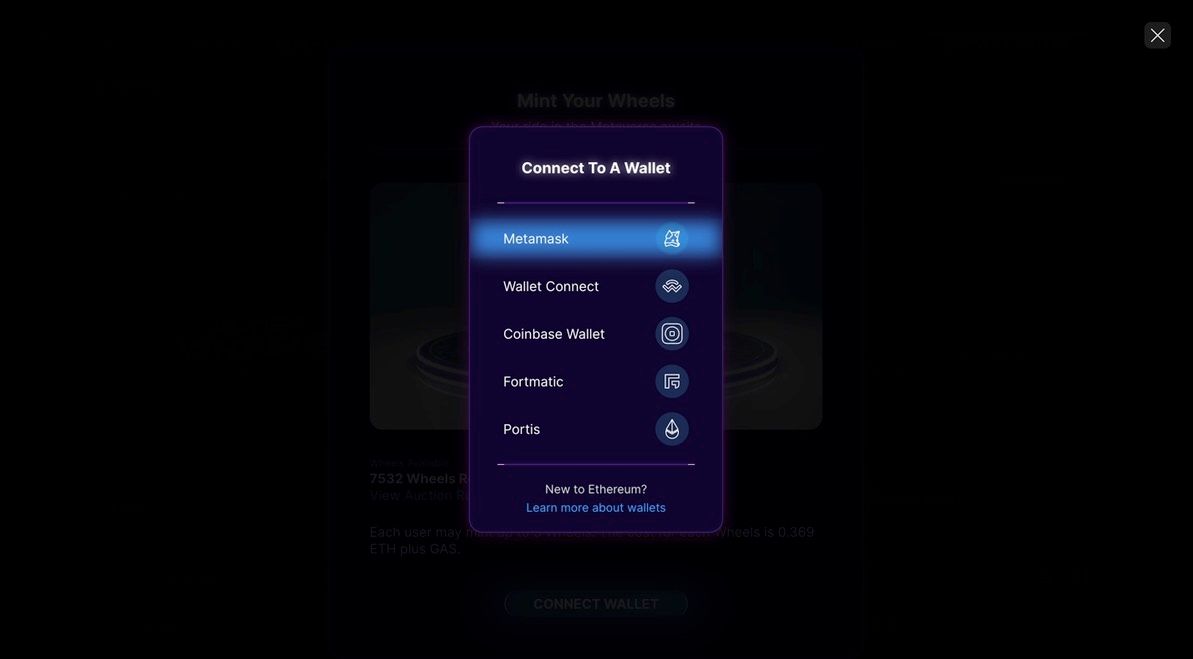 Step 3: A pop up screen to "Mint Your Wheels" will pop up and let you know how many wheels are remaining. You can choose up to 33 Wheels to mint. Click "Connect Wallet" and sign to approve connecting your MM to the WWMM site.
*Signing your MetaMask wallet will not require GAS fees.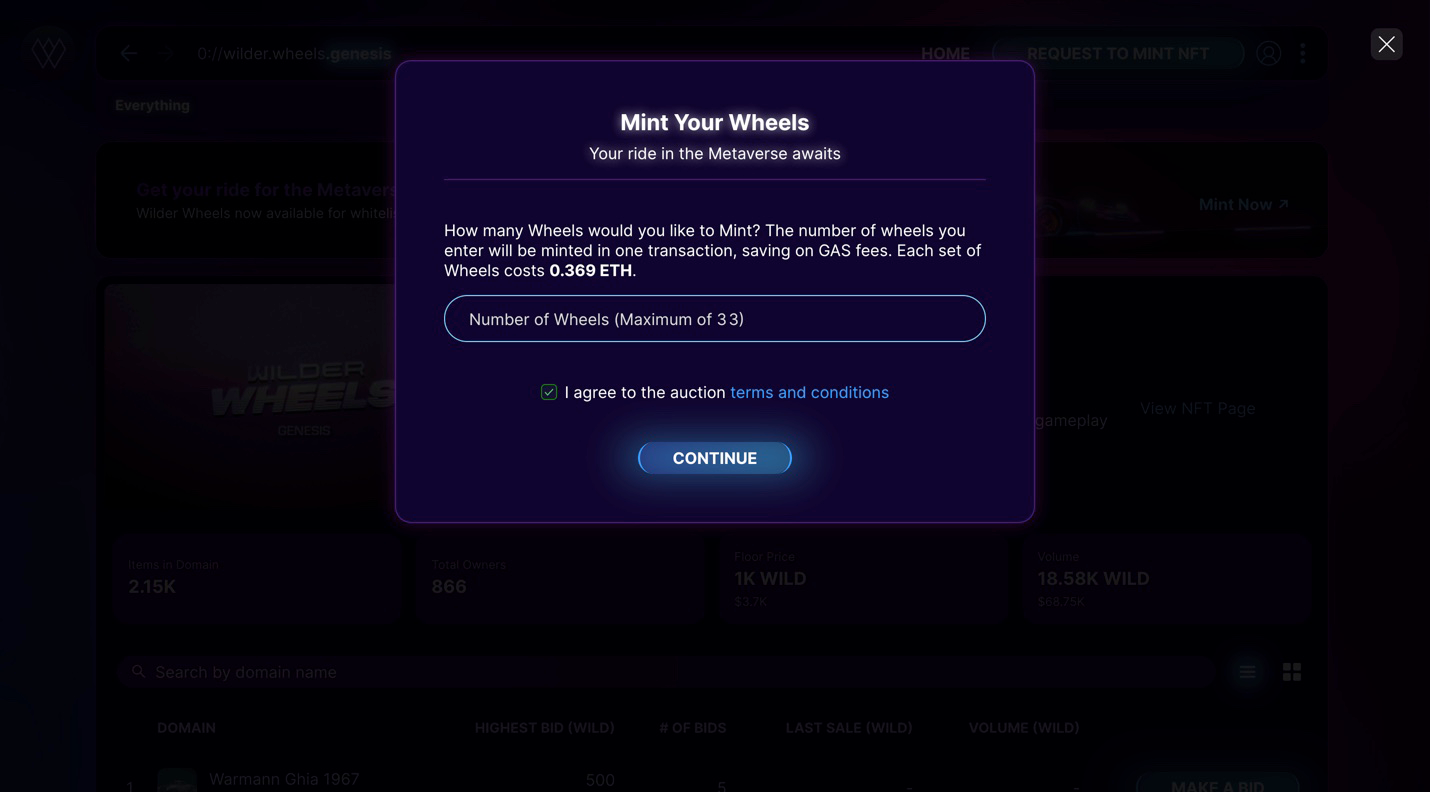 Step 4: Once you're all connected, choose the number of wheels you'd like to mint and press "Mint Your Wheels." Price per Wheels is .369 ETH + Gas.
Step 5: After you've minted, your wheels will load on your profile page on WWMM, just click the little avatar in the top right. You may also want to go to the Wilder World OpenSea and watch your wheels appear there. It should take about 1-5 minutes for your Wheels to load but could take up to 90 minutes sometimes depending on congestion. Remember patience - WILD things come to those who wait.
Step 6: Finally, to get your engines running on all cylinders, share your new whip in Wilder Wheels Discord Server or on Twitter with the vibrant Wilder Nation and check your rarity on the Rarity Document.
Step 7: Don't forget to have a truck load of fun while completing all the previous steps.
May the Wilder Spirit guide you!

The Wilders