NFTs
Wilder World Metaverse Market NFT WOW Drop #1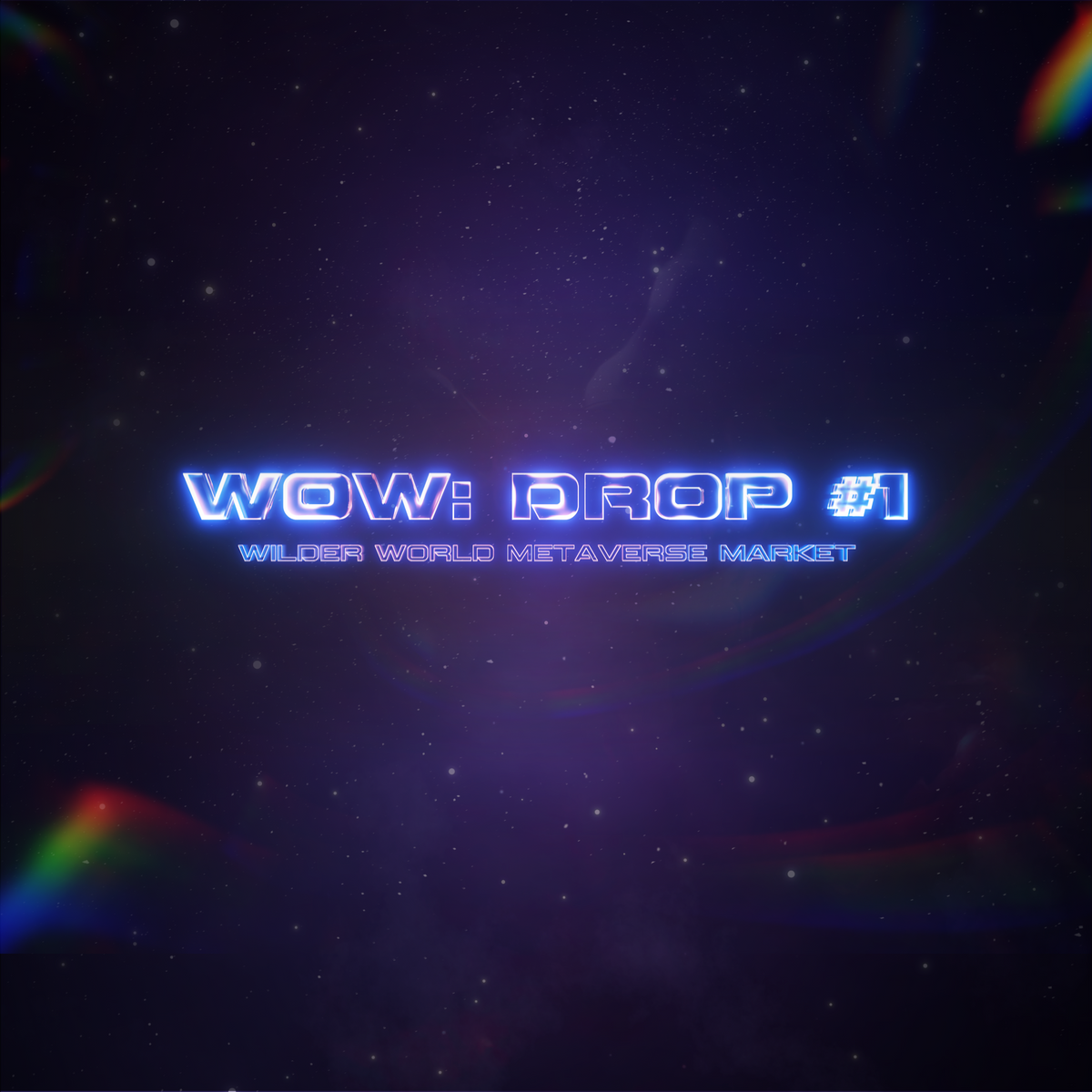 Off the back of the success of WOW alpha drop #0 on the Wilder World Metaverse Market (WWMM) on the ZERO protocol (currently at 35,000 $WILD or $80,150), the Wilders are releasing the next 5D NFT poster in the World Origin Wilder: WOW series.
As of 8:00PM PST you will be able to place a bid on and potentially own the second NFT ever released in Wilder World, a monumental opportunity to own some Wilder history.
Our second NFT creation will be a 1 of 1 Original WOW: World Origin Wilder poster. At the essence of WOW is a powerful cross-fictional Wilder origin story that blends all aspects of reality. This edition of WOW honors enigmatic artist and Wilder World citizen Frank Wilder who was born on earth in 1984, far away in another dimension. A few years ago he discovered a portal. Today he's on a never-ending story of interdimensional rescue missions to other worlds in danger.
The WWMM is similar to traditional NFT exchanges, artists and collectors alike can simply mint, collect and sell rare digital art, but where most NFT platforms lack utility (i.e. NFTs simply sit in a wallet and do not enable any real world use beyond being purchased, viewed, and (potentially) resold), in Wilder World, NFTs are 5D, photorealistic, and useful. They are Metaverse ready — 5D hats you can wear, vehicles you can race, and apartments you can own — the possibilities are endless.
The platform brings to life our multi-levelled, mixed reality Metaverse where Wilders will roam freely, acquire digital assets such as virtual land (Wilder Cribs) and express themselves through unique avatars, decorative vehicles (Wilder Wheels), sporting equipment and fashionable accessories (AirWild Kicks), that are all minted as NFTs.
If you missed the first poster #0, you're not gonna want to miss out on this Iconic Wilder poster.
Welcome to the Cyber Renaissance.
Important NFT Drop details -
Drop Date: Friday September 3rd
Drop Time: 8PM PST
Drop Close: Bidding will close upon the release of the second poster
Token: $WILD