NFTs
AIR WILD Season One Whitelist Raffle Now Open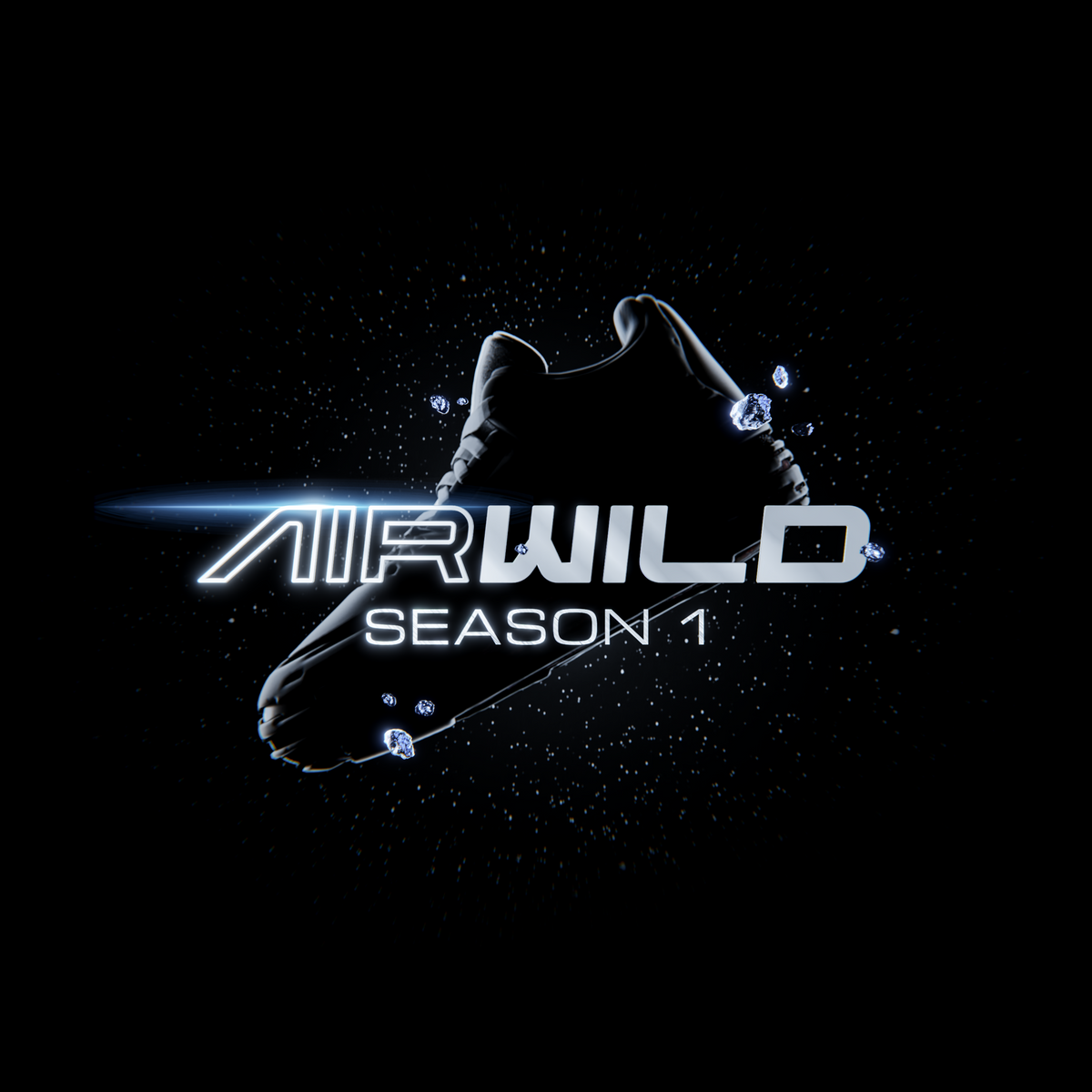 It's an exciting day for the Wilder Nation as we unveil the latest kicks campaign "AIR WILD Season One". This is the second procedurally generated NFT sneaker line as part of the Wilder.Kicks Guild created in collaboration with 5D Artist and a true Wilder, Pet Liger.
Nestled deep in the hills somewhere in the Mediterranean, magic is constantly being created on a daily basis by a team of artists known as Pet Liger. Working 24/7 around the clock, this crew works tirelessly creating and sharing new designs every single day to a diehard community, exploring new techniques, forms and designs, bringing them to life in the Metaverse.
Given the massive success and appetite for Season Zero, it only made sense that we team up again and collaborate on another season of AIR WILD designed by the renowned artist Pet Liger. Some pairs of kicks from Season Zero have sold for over 50,000 USD and have found homes in the wallets of some pretty big names, including; Jake Paul, Michael Carter Williams and Baron Davis to name a few.
"In September 2021 collaborating with Wilder World on AIR WILD Season Zero introduced me to a brand new world of NFTs, Web3 and the Metaverse. Since then it has been an exciting roller coaster ride of discovery and learning.
Where I was once mainly focused on getting my designs manufactured for the physical world, my focus has now shifted to getting them ready for an in-game digital one. Air Wild Season One is directly inspired by this transformational journey into a New Dimension of Reality.  
For this season I have maintained the iconic Pet Liger design constructs of honeycomb structures, sacred geometry and chunky organic forms in combination with soft resins, striking metallics, and breathable fabrics. It has truly been a magical experience working on AIR WILD Season One, a true labor of love and I hope you have as much fun wearing them in the Metaverse as I did creating them." Pet Liger

AIR WILD Season One will feature a series of 198 uniquely designed 1 of 1 NFT Metaverse ready sneakers comprising 10 different models ranging in rarity. These sneakers push the limits of creativity, style and technology in ways rarely seen before. Different attributes include: boot style, primary material, primary color, secondary material and secondary color. Each with a unique name, ethos and piece of the greater Wilder story, there are many exciting codes to be unlocked.
Everything you need to know:
Drop Date: Wednesday, January 19th, 2022
Drop time: 6PM (PST)
Drop type: Quantum Drop (you must own a Wilder NFT to be eligible)
Whitelist raffle opens: Saturday January 15th at 12:00 PM PST
Whitelist raffle closes: Sunday, January 16th at 12:00 PM PST
Whitelist participants will be announced on Monday, January 17th
Price per NFT: 0.21 ETH (plus gas fees)
Total collection size: 182 Kicks will be available for purchase; 16 of the Kicks are being kept for the DAO, Community Giveaway, Promotion and past giveaway winners.
Only one entry per IP address will be allowed in the final whitelist
Wallets must have ETH in them to be eligible for a whitelist position
Staking is not currently available
Wallet must hold a Wilder NFT in your wallet
Wallet must hold sufficient ETH in order to qualify for a whitelist spot
The list will be randomly allocated and scrubbed for bots
Once the whitelist sale begins, after 24 hrs, if not all Kicks are claimed the remaining will go to the DAO.
A Kicks Utility Zine will be released prior to Season One launch.
Without any further ado, we are pleased to officially open the AIR WILD Season One Whitelist Raffle, if you meet the above mentioned criteria please head to this link - Whitelist Raffle
Please also stay tuned to Twitter and Discord for further updates, may the Wilder Spirit be with you and good luck on the Whitelist!
Check out some favourite AIR WILD kicks from Season Zero here: Air Wild Season Zero
The Wilders Salute you.