NFTs
Air Wild Season 2 Mintlist Raffle Winners Revealed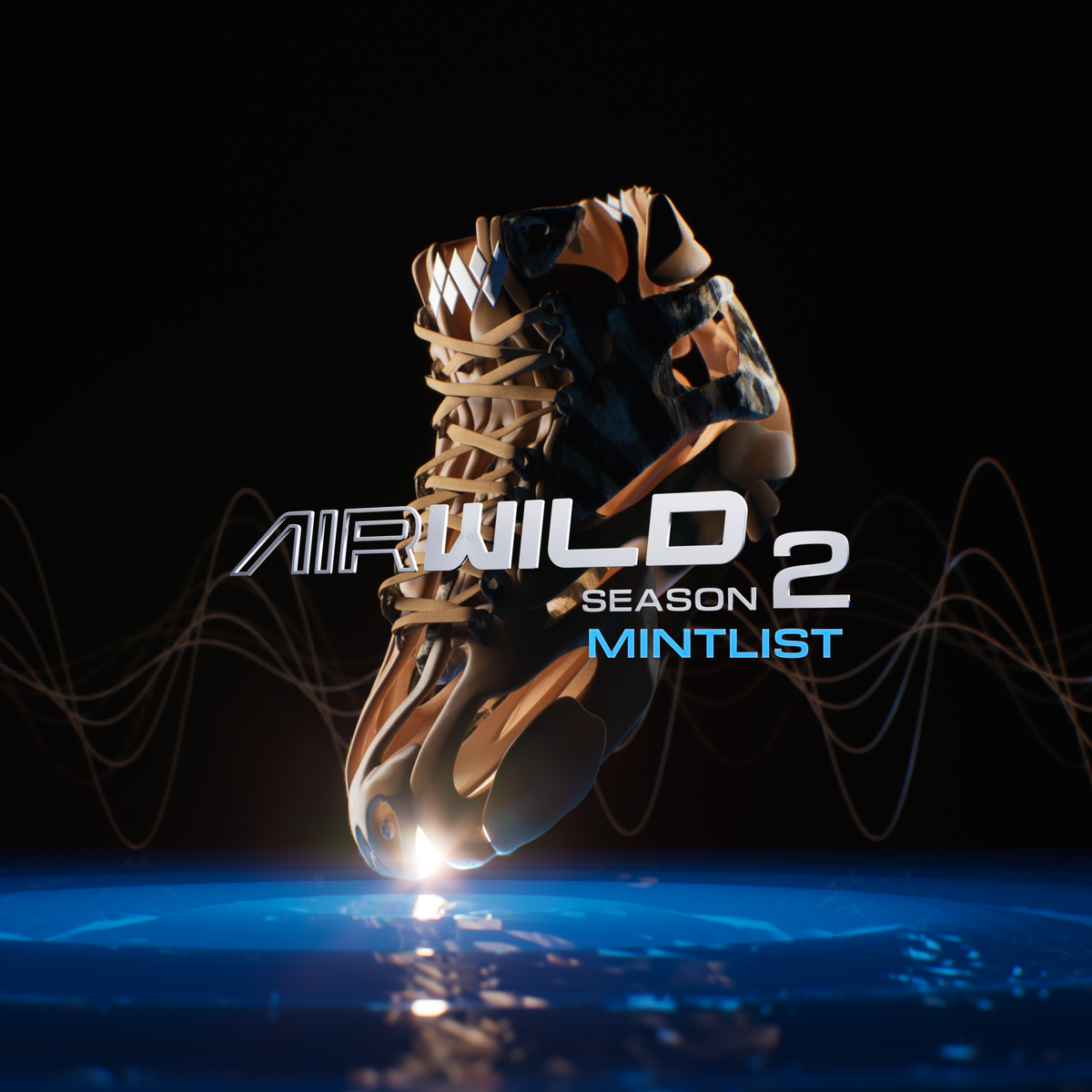 Greetings Air Wild fanatics!
With our Season 2 Collection drop launching this Thursday, April 28th at 6pm PST, it's an exciting time for the world of metaverse fashion and The Wilder Nation.
Here's what you need to know to prepare for this historic drop
---
The collection sale will open for Mintlisted Wilders on Thursday, April 28th at 6pm PST and remain open for 24 hours until Friday, April 29th at 6pm PST.
Kicks will be priced at .21 ETH + gas.
Any kicks remaining upon the closure of the Mintlist sale will be pushed to a community Mintlist sale, where the full list of valid Mintlist sign up entries (not just raffle winners) will have access to purchase kicks until they sell out.
The community Mintlist sale, if needed, will open Friday, April 29th at 6pm PST and close upon collection sell out.
Raffle-winning entries will be removed from the community Mintlist sale
📢
Example: Wilder X owns 10 genesis assets and submitted them all to the Mintlist raffle. Of their 10 entries, 2 were selected for the Mintlist raffle sale. Whether Wilder X purchases 0, 1, or 2 Air Wilds in the Mintlist raffle sale, they will then only have the ability to purchase 8 Air Wilds in the community Mintlist sale.
To see if your entries were selected, the full list of raffle winners can be accessed here.
Congratulations to all Wilder genesis NFT holders who were lucky enough to receive the opportunity to secure their newest pair of Air Wilds!
We appreciate all of your support and are excited to provide more holder benefits to you in the upcoming months.
In honor of this drop, we're running a Twitter giveaway with one AWS2 pair of kicks up for grabs.
The contest ends Wednesday, April 27th at 11:59pm PST. Best of luck!
The Wilders Salute You.
MEOW