NFTs
Countdown to Wilder.Craft Mint Ignition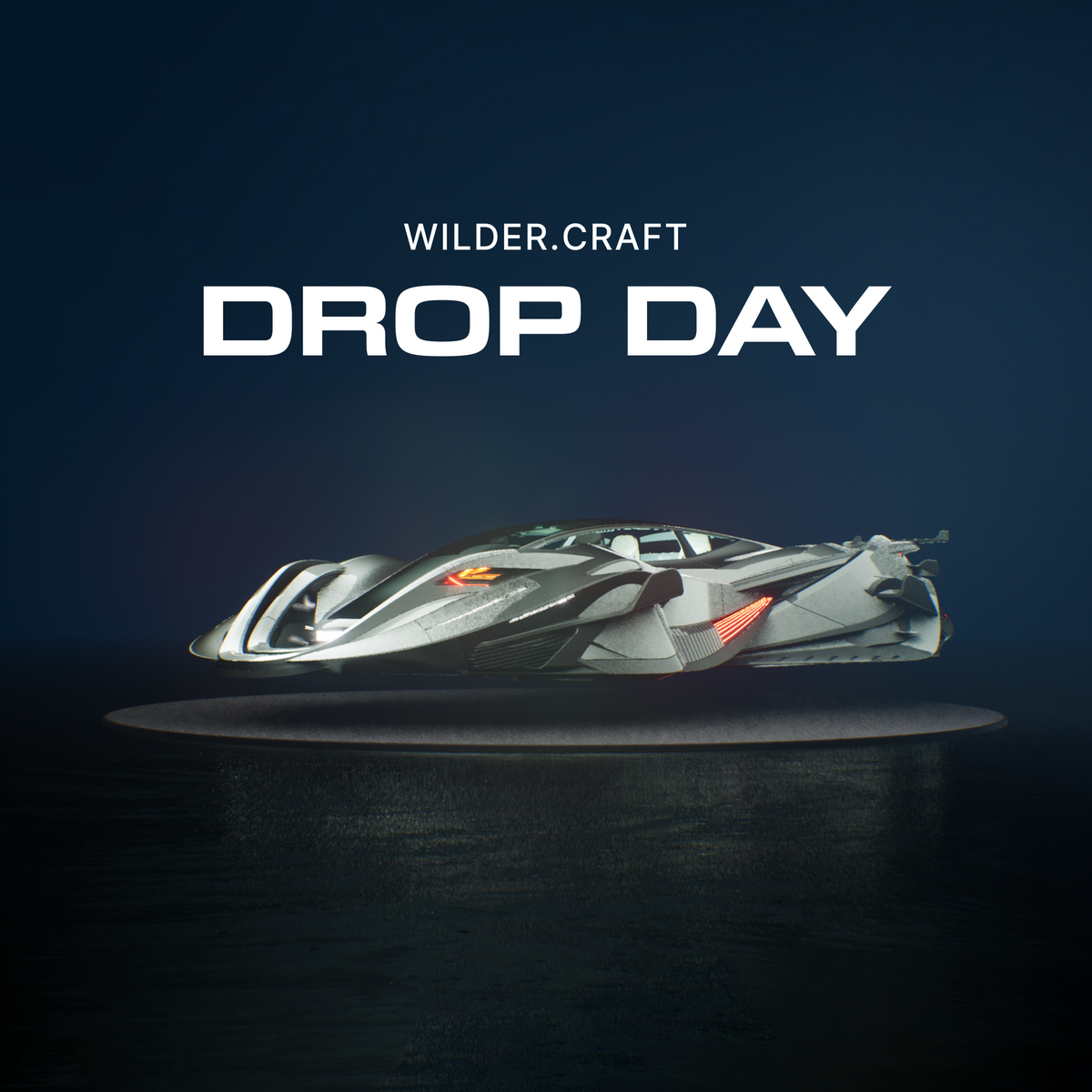 Wilder.Craft minting day is upon us and we wanted to triple check that you have everything you need ahead of drop time in t-minus 9 hrs.

Wilder.Craft is bringing a whole new dimension of exploration to Wiami, but before you can strap in and prepare to hover the streets and skies over Little Meow we need to give you the full download on the drop.

Wilder.Craft is part of our "Quantum Drop" series, which in true Wilder Spirit, rewards all Wilder World NFT holders with a position on the Wilder.Crafts Whitelist and eligibility to collect a Craft.

A snapshot for Wilder.Craft was taken on Monday, December 13th at 9:00AM PST and all existing Wilder NFT holders were automatically Whitelisted for the sale drop.

You can view the Whitelist here.

Each Wilder.Craft is 1 of 1, procedurally generated and fully drivable in the metaverse. The collection is very limited and consists of only 501 NFTs.

What Wilders Need to Know:
Drop Date: Thursday December, 16, 2021
Time: 6:00 PM PST
Collection Size: 501
Mint Price per Craft: 999 $WILD (Plus gas fees)
1x Craft per person (first 24hrs)
First Come First Served: Show up early and show up ready
Public Sale opens after 24hrs (maximum of 3x Crafts)
How To Mint:

Step 1: Go to the Wilder World Metaverse Market (WWMM). At the top of the page there will be a banner that says "Get your Wilder.Craft." On the far right click "Mint Now." Please make sure you're on a desktop when minting your Craft.
Step 2: Once you've clicked "Mint Now" you may be required to connect your wallet if you haven't already done so. Make sure you are signed in with the wallet that held your Wilder World NFT during the snapshot on Dec. 16, 2021 at 9 AM PST. Click "Connect Wallet."
Step 3: A pop up screen will appear and require your digital signature in order to connect your MetaMask to the WWMM. You will be required to approve this transaction. "Press Confirm."
Signing your Wallet will incur a gas fee in order to transact with $WILD.
Step 4: Once you're connected click "Mint Your Widler.Craft." Price per Craft is 999 $WILD + ETH gas fees.
Step 5: Voila! Your mint should be all good! Your new Wilder.Craft will reveal in just a few minutes. You can either head to your profile page on WWMM, which can be found by clicking the little round avatar in the top right. Or you may want to go to your OpenSea profile page and watch the reveal. Now, Get yourself ready for an elevated dimension with Wilder.Craft!
Step 6: Once your Craft has revealed, it's time to share your fresh hover whip in the Wilder World Discord or on Twitter! Make sure you mention us for a retweet!
Congratulations to the citizens of the Wilder Nation who procured their Craft and may the Wilder Spirit be with everyone!

The Wilders salute you meow and forever.