Token
A Collectors Guide to Wilder NFTs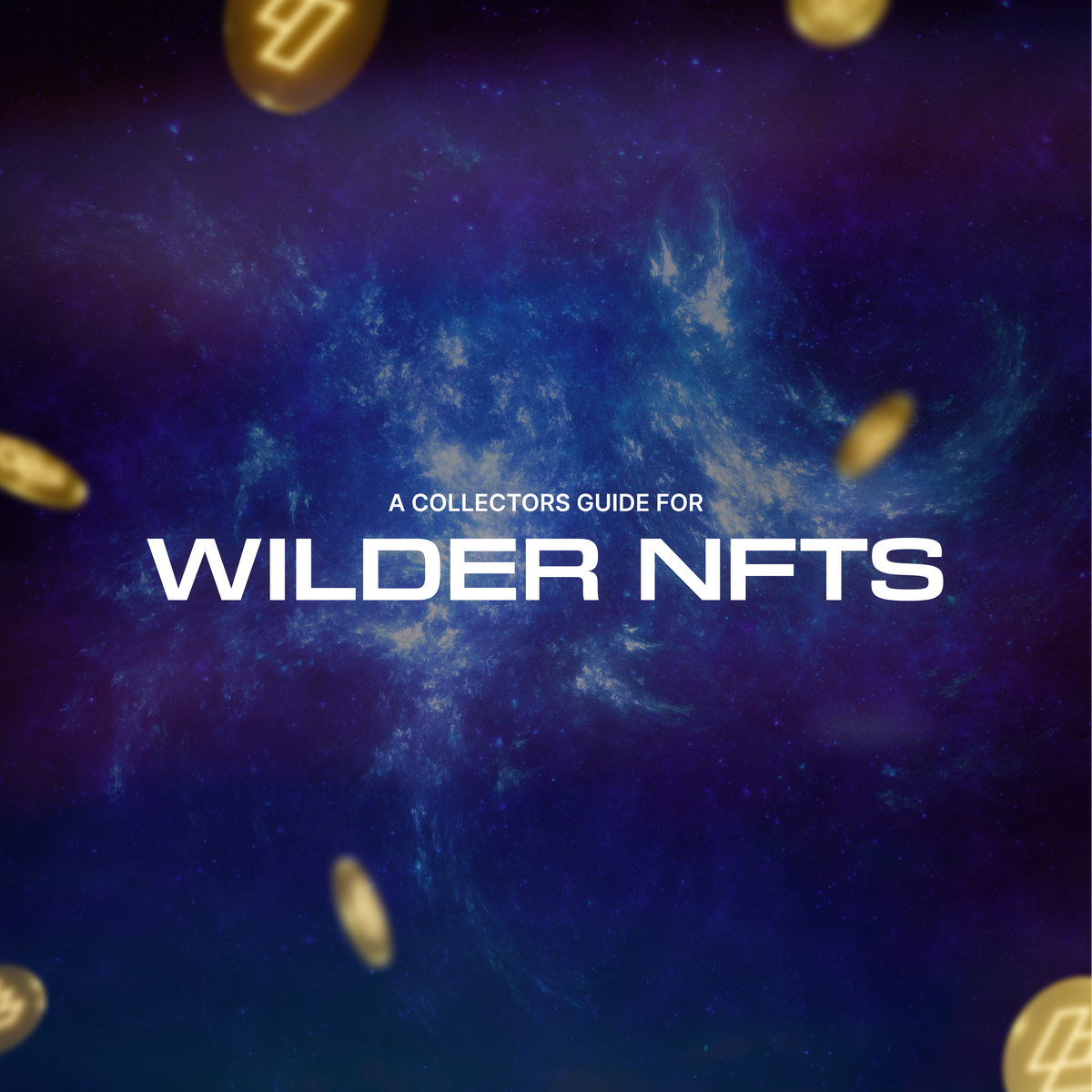 Everything in Wiami, from avatars to clothing, vehicles, land and buildings, and more, will be an NFT that is fully tradable on the Wilder World Metaverse Market (WWMM).
With the future of an immersive metaverse experience running on NFTs with millions of citizens an inevitability, so too is a reality where over 1 million Wilder World NFTs eventually exist.
Wilder NFTs are categorized by industry; foundational pillars to the growth of our virtual nation state, i.e. "network state."
With the wide range of Wilder NFTs and purchasing avenues currently available, it can become overwhelming trying to decide where to start.
We've got you covered! Let's dive into all the details on how you can secure your very own NFTs to build your metaverse arsenal and prepare for Wiami.
Primary Offerings: Be First in Line for Drops
Primary sales are extraordinary experiences to participate in alongside fellow Wilder citizens. The energy throughout the community is powerful as buyers fill with the excitement of being the earliest to a new collection.
In order to secure Wilder assets on drop day before NFTs hit the secondary markets, the clear path is being a holder of $WILD tokens or Wilder NFTs to gain access to Mintlist allocation raffles, which we announce well in advance of drops to ensure adequate time for everyone to get properly prepared.
Access to the Air Wild Season 2 collection Mintlist raffle, for example, required prospective buyers to hold a Wilder NFT from one of our genesis collections; groups of NFTs that served as the founding drop in the inception of a Wilder industry.
Genesis assets currently include the following:
Air Wild Season 0 from Pet Liger, featuring 99 unique digital kicks that have dynamic gameplay abilities in Wilder World. All pairs are procedurally generated 1 of 1 NFTs with various levels of rarity.
Wilder Wheels, 6,396 procedurally generated 5D 1 of 1 NFT vehicles with dynamic gameplay abilities in Wilder World, including access to the P2E Wheels Racing Loop.
Wilder Craft, the hovercraft industry in the metaverse. Reach rare altitude through these 501 unique procedurally generated 5D crafts with dynamic gameplay abilities in Wilder World.
Wilder Cribs Qube, the first real estate offering in Wilder World. Consisting of 108 unique procedurally generated luxury NFT condos spread across 39 floors reaching up into the Wiami heavens.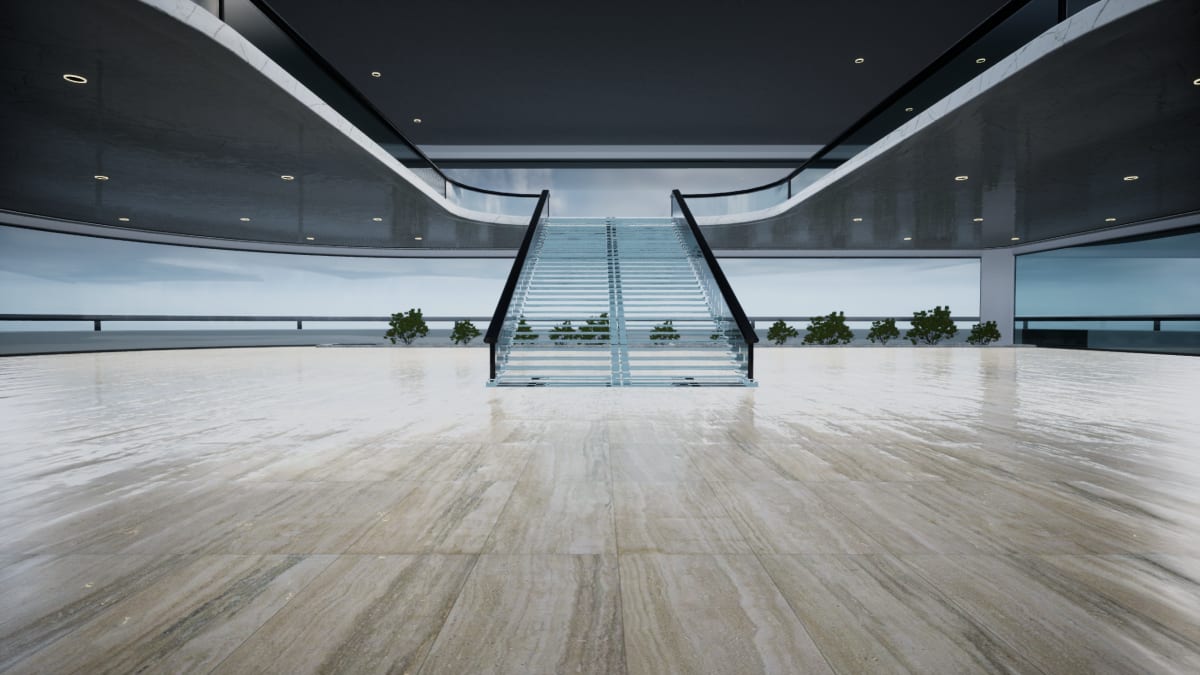 Wilder Beasts Wolves, the inaugural PFP project of Wilder World. 3,333 Wolves who arrived through an inter-dimensional portal to become the first lifeforms to roam Wilder World.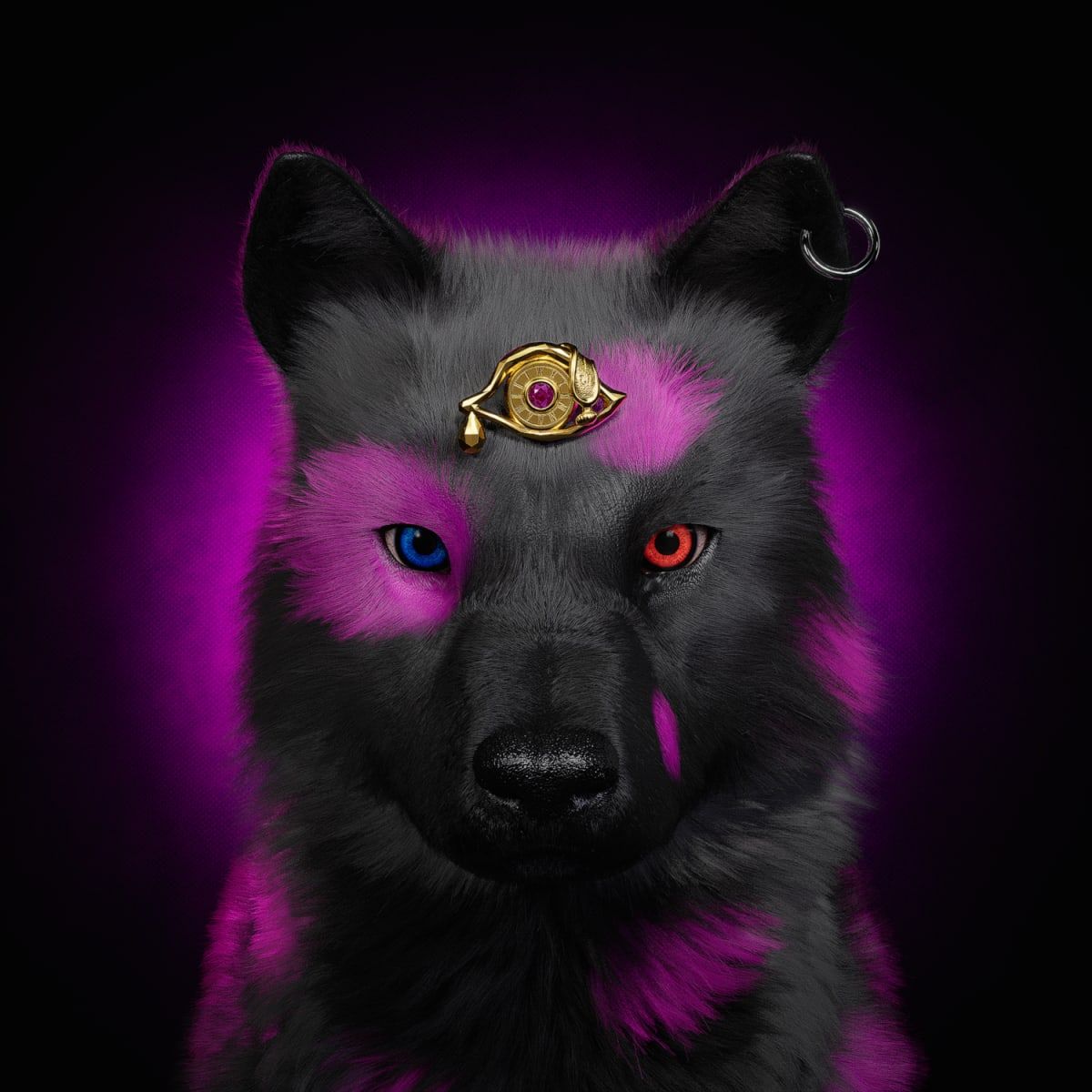 Wilder Moto Genesis, the first iteration of our Genesis Rewards Program. These are 6,396 Wilder Moto's all originating from Frank's secret garage. Based on blueprints from FBR, the Moto's materialized into our dimension for the Wilder's to hit the roads of Wiami. Each Moto was available as a free to claim NFT for Wilder Wheels holders.
Genesis assets will be some of the most highly coveted Wilder NFTs in Wiami. With more incredible utility and holder benefits to be announced, getting your hands on one of these is a must for any Wiami citizen.
Secondary Sales: Navigating the Free Markets
After a primary sale completes, it's time to take to the secondary markets for more action!
WWMM is our native marketplace for NFT trading developed fully in-house. On the site you may view NFT industry DAOs in a fully transparent manner, access $WILD token staking, and transact NFTs.
In the future, WWMM will be the world's first truly liquid, fully decentralized, and community-led NFT marketplace with zero fees and innovative features like NFT fractionalization.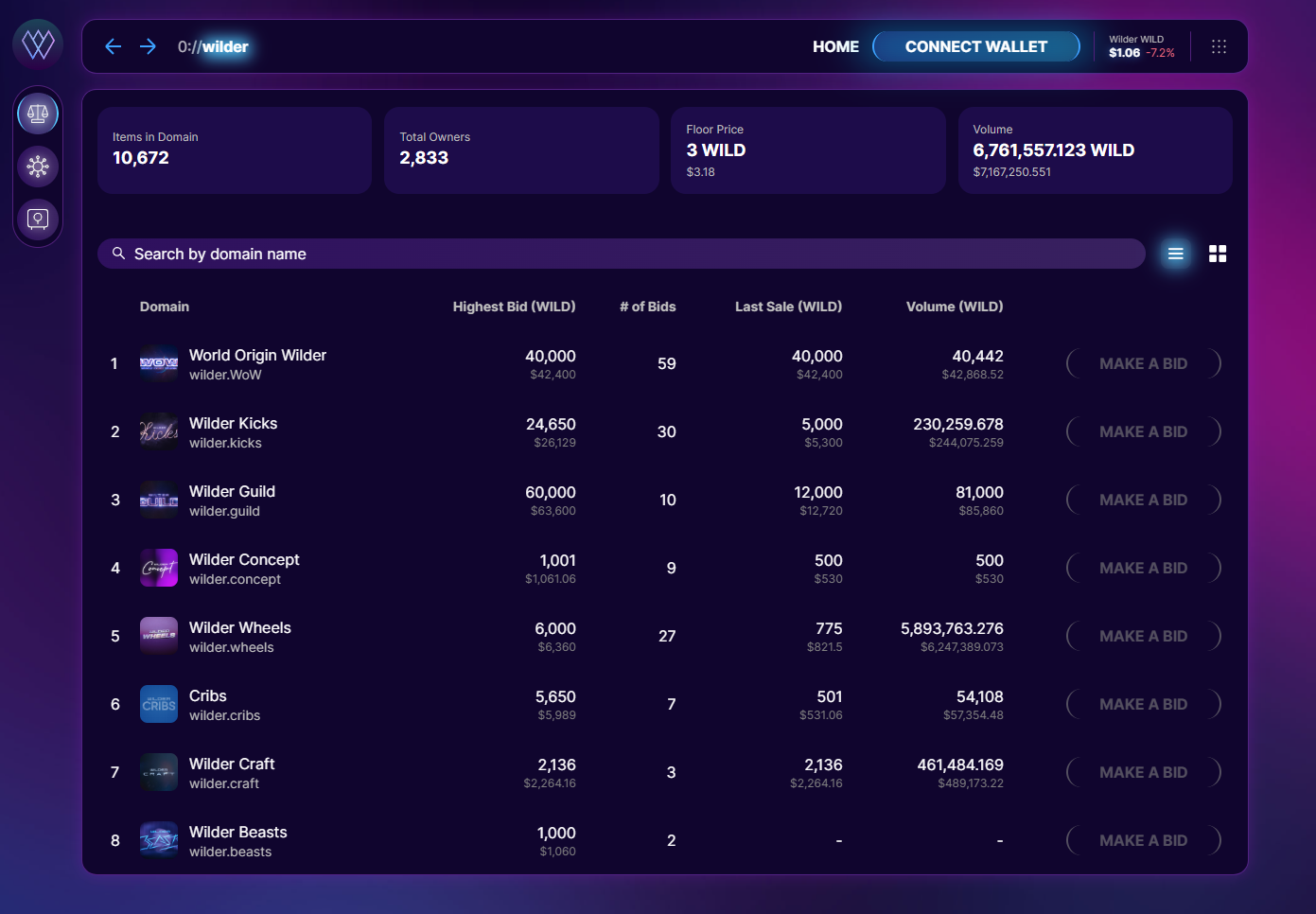 WWMM presents Wilder assets in an organized, easy to digest experience.
Purchasing an NFT is a simple process. First click "Connect Wallet" and follow the prompts to connect your Ethereum wallet to the site.
From there, you may place navigate to the asset you wish to acquire and either make a bid or select "Buy Now" if it is listed for sale. All transactions on WWMM require $WILD tokens.
OpenSea and LooksRare are the primary alternatives to WWMM; NFTs are available to purchase using $ETH instead of $WILD.
The path to purchasing is very similar to WWMM. First, navigate to one of our pages; links are outline below:
Next, connect your Ethereum wallet to the site and navigate to the asset you wish to acquire and select "Buy Now" if the item is on sale or "Place bid" (OpenSea)/"Make Offer"(LooksRare).
Processes for each site are showcased in the videos below:
There you have it! You're now well on your way to purchasing your first Wilder NFTs. Have further questions or need assistance? Be sure to hop in our Discord server to get help from a team member or fellow Wilder community member.
The Wilders Salute You.
MEOW