Partners
NFT supremo MetaKovan's Metapurse, backs photorealistic Metaverse powered entirely by NFTs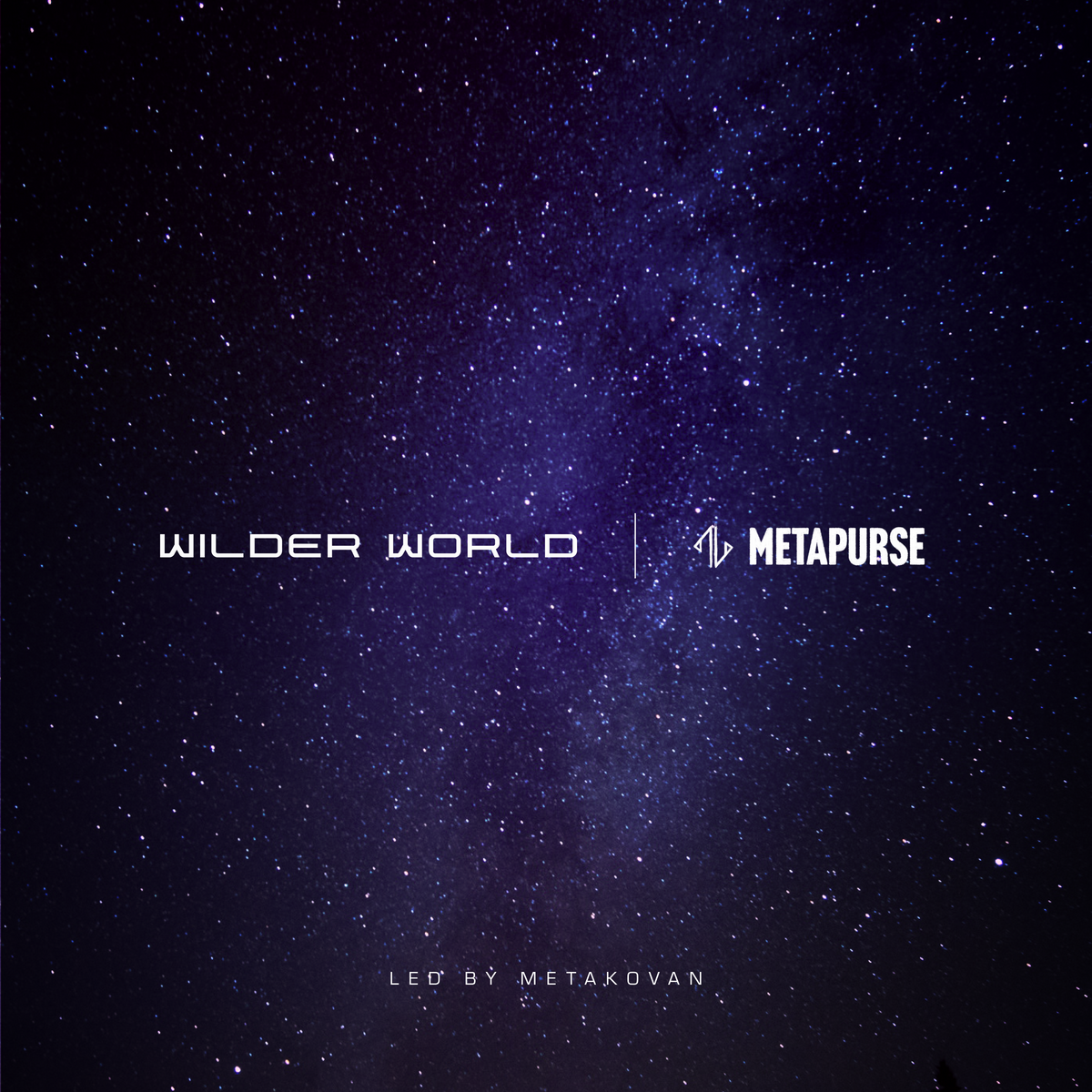 Wilder World is happy to announce that Metapurse, financed by crypto whale and entrepreneur Metakovan, has entered the Wilder Metaverse as an investor and collector. Metapurse is today's largest and most influential NFT fund and digital art production studio.
People in crypto and the art world may know Metakovan as the owner of Beeple's EVERYDAYS: THE FIRST 5000 DAYS NFT, which was recently auctioned at Christie's for $69.3 million worth of Ethereum. The pivotal sale put NFT art into the mainstream consciousness and fueled a surge in interest globally. It was the 3rd highest price ever paid for an artwork by a living artist.
Leading up to Christie's auction for the "Everydays 5000," the Singapore-based founder had already seen success in a tokenized NFT project called B.20, which was rolled out by Metapurse on January 13, 2021 to offer fractionalized shares of other Beeple NFTs, such as the BEEPLE EVERYDAYS: THE 2020 COLLECTION. At the time when the Christie's Beeple auction occurred, Metakovan considered Beeple's work to be "the most valuable piece of art for this generation."
Co-Founder of Wilder World, Frank Wilder, thought that Metakovan's purchase was a sign of the times, "The Beeple piece defined a monumental shift in the art world. Metakovan's investment solidified the market's readiness for globalized, tradeable digital art."
By backing Wilder World's decentralized artist DAO and liquid NFT marketplace, Metapurse recognizes the significance of present and future trends in crypto art. With big tech set to launch massive upgrades in Augmented and Virtual Reality technologies in 2021, they can see the potential impact of immersive, 3D NFTs. Wilder World AR- and VR-ready NFTs can be fractionalized, liquified, and traded by essentially anyone with an Internet device.
The Wilders welcome Metapurse to the Wilder family as an investor and also Metakovan as an in-game character to be created in Wilder World 3D!
"As a deep believer in virtual real estate and NFT art, I can appreciate Wilder World's core belief that AR and VR combined with NFTs represent the driving catalyst in our journey to the Metaverse. We are very excited about the Wilder World vision, bolstered as it is with some solid tokenomics."

- Twobadour, the Steward of Metapurse
Both Metapurse and the Wilders are strong believers in Metaverses and NFTs becoming more mainstream. Wilder World creators are building 3D NFT personas, accessories, and digital landscapes while laying the groundwork for immersive activities within the Metaverse using AR and VR. They're creating an NFT-powered 3D world and economy for all those ready to walk on the Wilder side.
About Wilder World
Wilder World is an Immersive 3D Universe powered entirely by NFTs.
In collaboration with Zero.Space, Wilder World enables multi-levelled, photorealistic and mixed reality worlds where Wilders roam freely, acquire virtual land and express themselves through unique avatars, decorative assets and fashionable accessories. Wilder World is fully owned and governed by its community — creators, players and fans alike are enabled to participate via the Wilder DAO on the Ethereum blockchain.
Website | Twitter | Telegram | Instagram | Zine
About Metapurse:
Metapurse is an NFT production studio and the largest NFT fund in the world, financed by Metakovan and operated jointly with Twobadour.
The Metapurse has recently acquired the most expensive NFT in the world (69+ million in USD), created by crypto artist Beeple and titled EVERYDAYS: THE FIRST 5000 DAYS.
Notably, Metapurse has also acquired other iconic NFTs, including Beeple's Beeple Everydays: The 2020 Collection, Urbit Galaxy, F1 DeltaTime III, First Supper, and virtual estates in Cryptovoxels and Decentraland.
The portfolio not only aims to collect meaningful stories, but also catalyze financial and cultural inclusion.
With a track record of launching culturally-significant NFT projects like B.20, the Metapurse studio brings NFT experiments to life, from brainstorming brand identity to formulating token economics.
More info can be found by visiting their website metapurse.fund, their blog The Metapurser, or by contacting brooke@metapurse.fund.
The MetaSouk build has been put on pause until further notice 1/13/2023