DAOs
Update: New version of the ZERO iOS App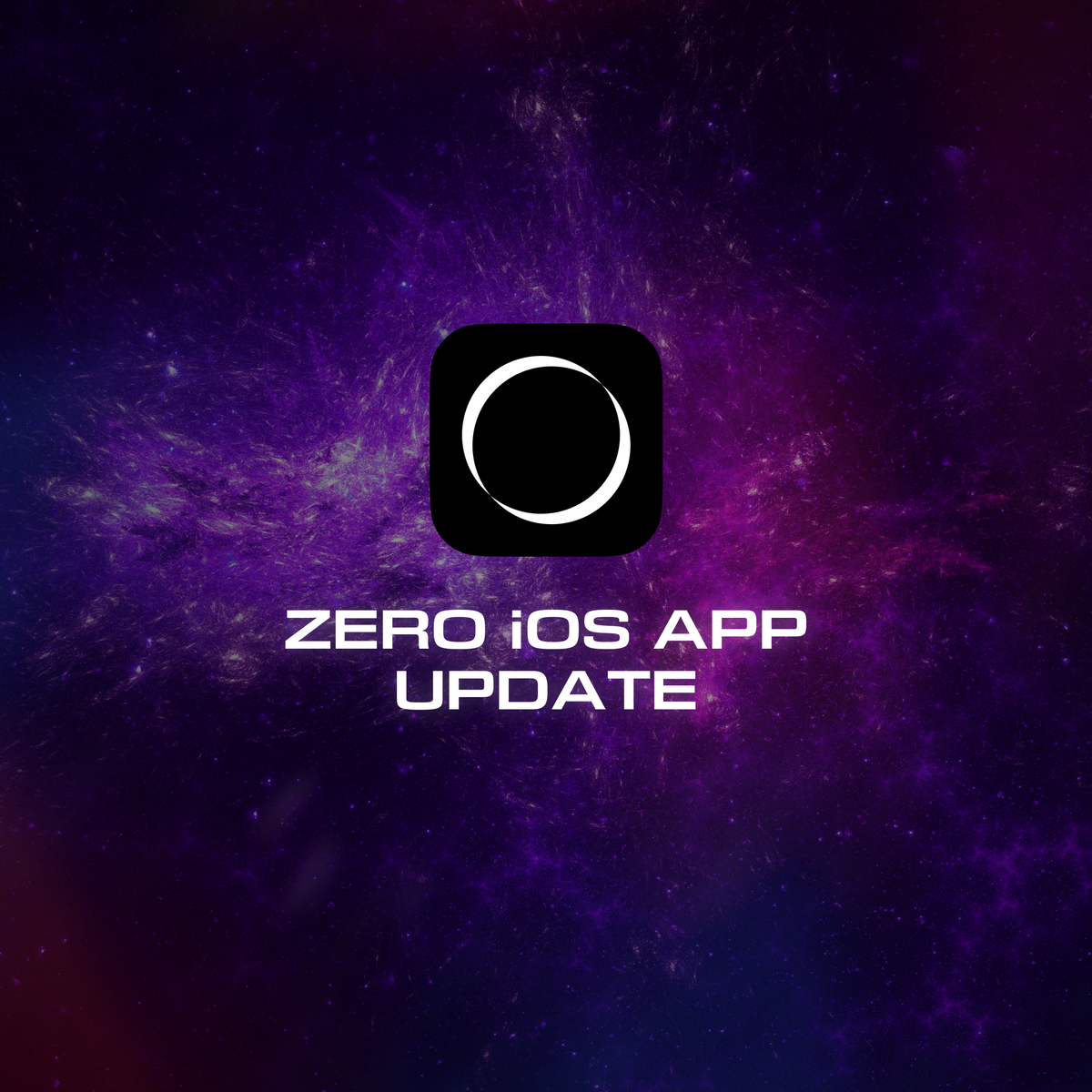 We are happy to announce that our sister organization ZERO has released the latest version of the ZERO iOS app. If you haven't already, sign up to the Wilder World Network on ZERO here, prior to downloading the new app here. This will allow you to stay connected to your fellow Wilders; far and wide.
That's right, we are making it even easier for the Wilder Nation to stay in touch and keep up to date on all things WILD. This update includes over 85 enhancements, features, and bug fixes. This is a huge leap forward for ZERO.tech, bringing us one step closer to ZERO v2 and ZERO Android which are both slated for a 2022 release. Follow along below for some of the exciting improvements made to the app.
Upgraded App Bar
We've cleaned up the bottom 'App Bar' when you enter a Network. The icons below represent the following apps from left to right: Channels, Members, Feed, Market, and Maps.
Network Skins
Network skins enable ZERO Networks to set specific themes for when you enter a Network (similar to ZERO web & desktop). Now that our theming system is in place, we will continue to make more elements within the user interface visually customizable.
Audio Messaging
You can now record audio messages that integrate with desktop, web, and mobile. Simply hold to record a voice memo in a Direct Message or Channel; let go and the message is sent.
New Members App with online status
You can now easily see who is online within a specific Network and when they were last active. You can easily click to start a new message or click their avatar to visit their profile.
Network Search
You can now pull down to see a search input from within the channels app. You can search-as-you-type for 'Direct Messages, Channels and Members' within the current Network. We will soon roll out search to all apps.
In-line replies and mentions
You can now reply to messages in-line by clicking and holding the message. This will preserve the context of the existing message. You can also use the '@' character to mention members within a specific channel or DM (for any type of message).
Along with many more improvements and fixes
Easily turn notifications on/off by channel
Accurate notifications numbers on the ZERO iOS app badge
Save images and videos to clipboard and photos library
Smart rotation for images and videos in gallery mode
Smart sizing of videos when recording and viewing
Ability to edit and delete messages, photos, videos and audio messages
Proper notifications numbers between Networks
New button to expand map view within the Maps App
Improved message loading and caching
Ability to scroll more efficiently through historical channels and DMs
Faster sideswipe and message modal transitions
Fixed messages not being marked as read after opening them from a push notification
Telegram and Discord integration
Videos from web now play properly on mobile
Fixed potential crash when resending a failed message
Push notifications and other areas of the app no longer show raw mention data
Various UI, visual contrast and font improvements
Fixed messages sometimes being ordered inconsistently
Removed the book button on profiles
Support for Apple Sign-in
Various memory crashes
And a lot more!
Conclusion
As ZERO begins to achieve feature parity with major platforms like WhatsApp, Telegram, and Signal, we will open the possibility for a massive new member base.
This release was a fundamental milestone towards that aim, as well as creating a seamless experience between all supported ZERO platforms (web, desktop, mobile, and AR/VR).
This is just the beginning for Wilders going mobile, stay tuned for lots of exciting updates that the Wilder Nation will be able to utilize the app while they are roaming around in the wild. In addition to that we would like to share our gratitude for the whole Wilder Nation. What a year it has been, we are honored to be building the Metaverse together. The Wilder team wishes the whole Wilder Nation a Happy New Year, we can't wait for what's to come in 2022.
The Wilders salute you MEOW and forever.
For more details about ZERO follow this link: https://www.zine.live/zero-ios-release/
Download the new app here: https://apps.apple.com/us/app/zer0-os/id1261522628
p.s. A special thanks to AD Wilder and DA Wilder for their love, attention and care for all things ZERO Mobile.