Partners
Welcome to Wilder World: Maven 11 Capital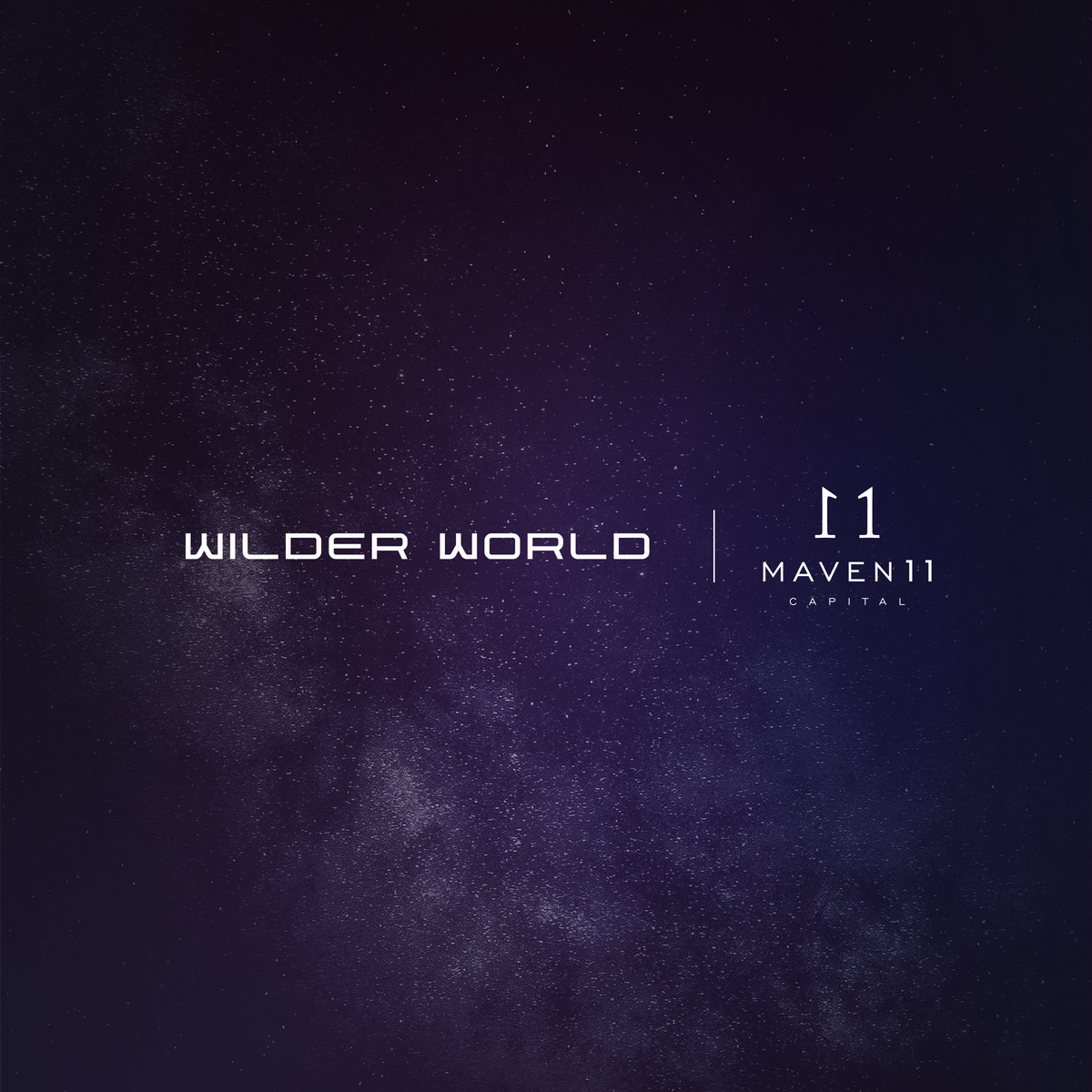 We are thrilled to officially welcome into the Wilder fold, Maven 11 Capital, a pioneer investment firm focused exclusively on blockchain and distributed ledger technologies.
Maven 11 Capital believes blockchain will have a breathtaking impact and play a focal role in the future global economy, with networks and protocols ultimately leading to the formation of the next Internet era: Web3 the Internet of Value, decentralized finance infrastructure and tokenization of every possible current and future asset on earth.
Maven 11 Capital has invested in and built an extensive network in the blockchain industry for many years including companies like Alchemix, PoolTogether, and Zapper to name a few. Based in the Netherlands, they are very well positioned to discover, select and connect to promising teams developing disruptive emerging technologies such as Wilder World.
Maven 11 Capital takes pride in a very ethical approach to investing and has a fundamental thesis driven devotion to invest in three blockchain industry verticals: Infrastructure, DeFi, Web3.
They are a diverse group of economists, entrepreneurs, and domain leaders. Just like the Wilders, they are inspired, driven and passionate to be taking part and leading in the foundation of a new era.
The Wilders salute you!