WenGEN?: GENs Rarity fresh off the Particle Collider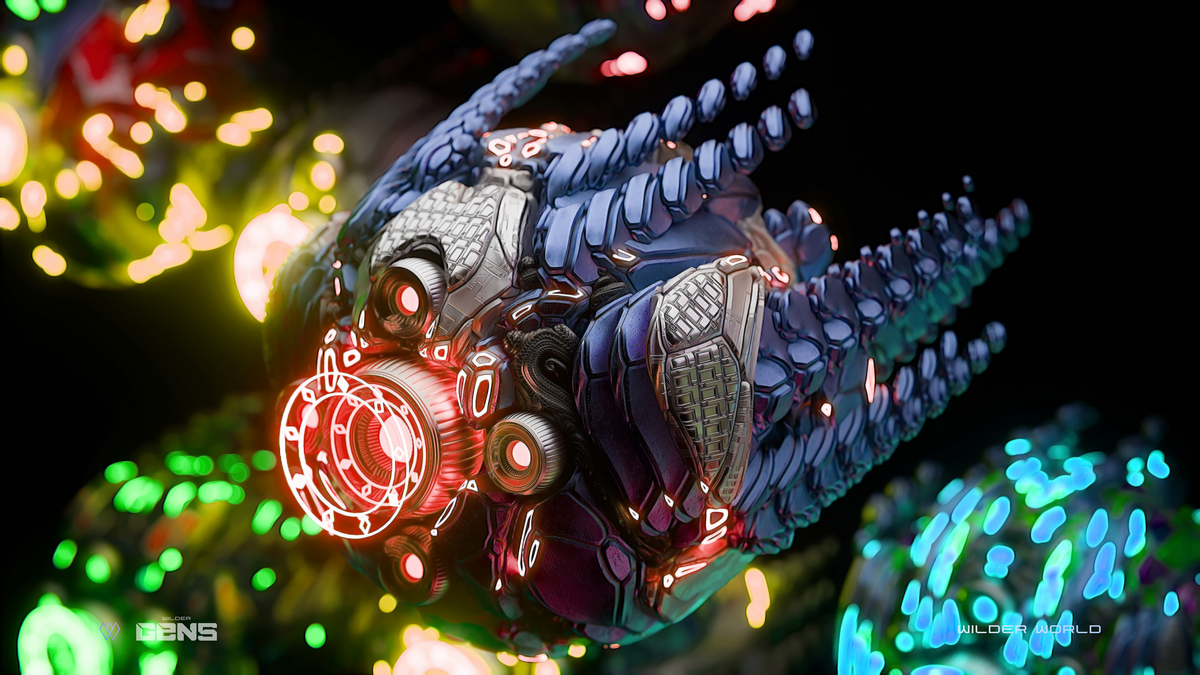 Key Drop Details TLDR:

Collection Size: 3,696 GENs
Collection Contract Address: 0x90a1f4B78Fa4198BB620b7686f510FD476Ec7A0B
OpenSea URL: https://opensea.io/collection/wilderpals-gen
Mint Type: Two Phase Mint (#1 Trinity Keeper Claim, #2 Trinity Keeper Private Sale)
Link to Trinity Keeper Snapshot Mintlist: Check Mintlist here
Art Reveal: Instant
Mint Phase#1: Trinity Keeper Claim
Claim Details:  1 Trinity = 1 GEN
Claim Date: Thursday March 16th @ 12:30 pm PST
Claim Duration: 11 days
Claim Price: Free + ETH Gas Fee
Mint Phase #2: Trinity Keeper Private Sale for remaining supply
Private Trinity Keeper Sale Date: Monday March 27th @ 12:30 pm PST
Private Trinity Keeper Sale Duration: 48 hrs
Private Trinity Keeper Sale Price: 0.2 ETH + ETH Gas Fee
Private Trinity Keeper Sale Limit: 3 per tx (Unlimited Transactions)
Minting Instructions: Read This!
Full Ranking & Rarity Sheet: Found here!
***GENs will not count toward your Trinity for Land Sale 1 Snapshot, but will count towards your Trinity for Land Sale 2 and 3 Snapshots.***

**Rarity & Ranking update made April 4, 2023 - 12:15 PM PDT
Trinity Keeper Claim Details:
The Trinity Keeper Claim is now open and will close March 27th at 12:30 PM PST, which gives Wilders about 11 days to claim their GENs. This date also creates space for Wilders to double check the Trinity Keeper Mintlist that will be released on March 8th here ask any questions and ensure you are rightfully included. The price to claim is FREE + gas so please be prepared to check prices and ensure you have the ETH in your wallet.
There is a dedicated portion of GENs that will go to the DAO and to the marketing wallet for unique activations guided by the Wilder Team. The total quantity open for claim/sale is 3,438 and if not all GENs are claimed, then the claim will turn over into a Trinity Keeper Private Mintlist Sale, which will only allow Trinity Keepers access to collect unclaimed GENs. GENs will instantly reveal upon mint.
Trinity Keeper Private Mintlist Sale:
The Trinity Keeper Mintlist sale will automatically go live as soon as the claim window closes on March 27th @ 12:30 pm PST and will close March 29th @ 12:30 pm PST or upon sell out. If your ETH address is on the Trinity Keeper Mintlist announced March 8th, you will have the ability to purchase a GEN. The price per GEN is 0.2 ETH + ETH Gas Fee and there will be a limit to purchase 3 GENs per transaction with no maximum mint limit per wallet. We chose this direction to allow for more keepers to collect beyond their original claim, if they so choose to. Any unminted GENs will then be minted to the DAO.
Trinity Keeper Safety:
Please be sure to DOUBLE CHECK any links or accounts you interact with. All information regarding the GENs drop will come from Official Wilder World Channels:
WW Market: https://app.wilderworld.com/market/
WW Zine: https://zine.wilderworld.com/
WW Twitter: https://twitter.com/wilderworld
WW Discord: https://discord.com/invite/wilderworld
WW IG: https://instagram.com/wilder.world
Welcome to a New GENeration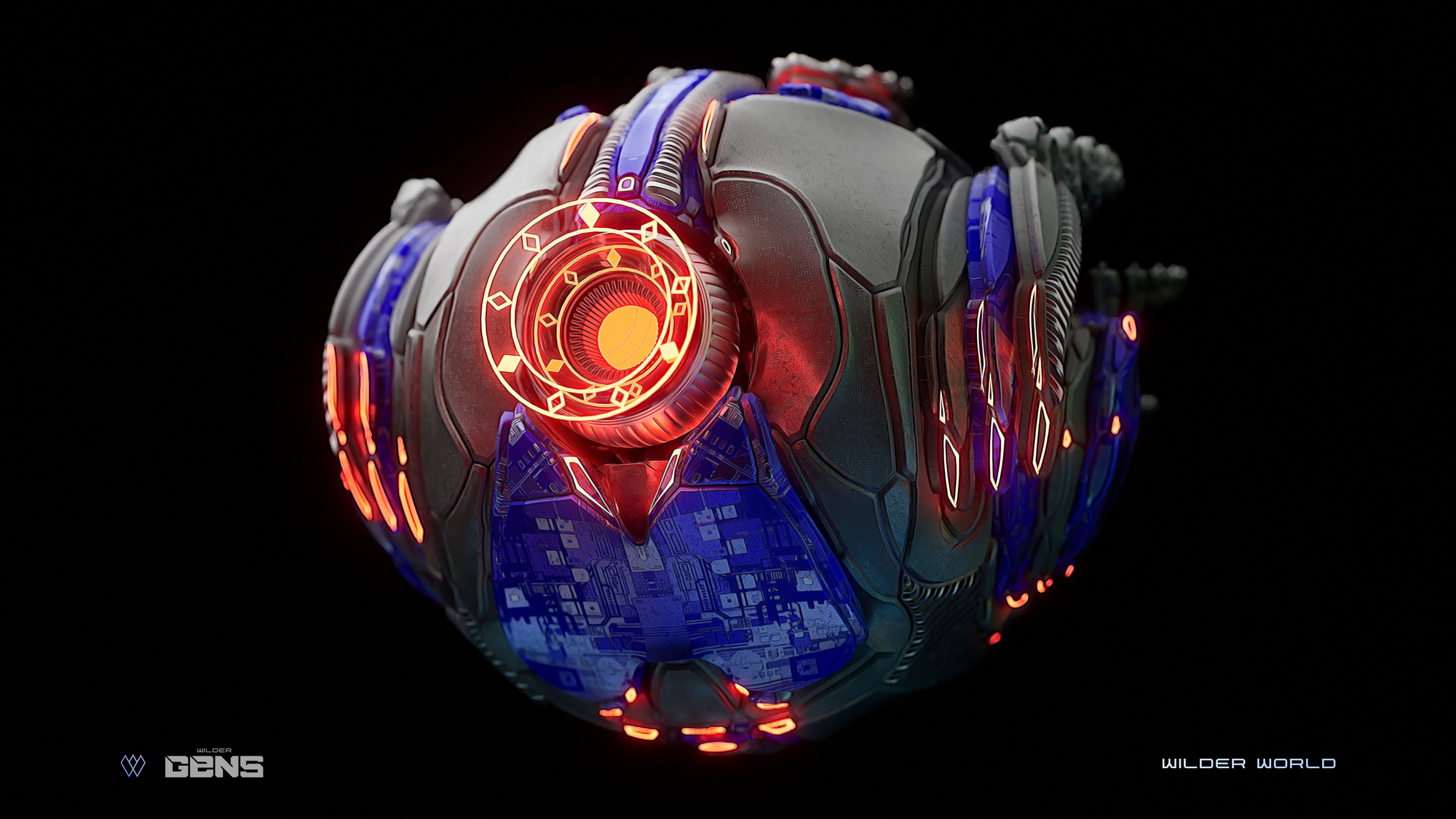 Salute to future GENs holders worldwide!
GEN is short for Generator; they are the Genesis Collection of the Wilder PALs industry and the first bodies inhabited by PAL energies. GENs are multi-functional telekinetic lifeforms whose bodies appear as an amalgamation of solidified material chunks arranged in an orb-like composition with various overlaps, layers, and intersections. They have a variety of capabilities, including resource collection, data processing, code decryption, hologram projecting, player guidance, recording, surveillance, levitation, channeling, and more. However, their primary purpose is as a generator.
A GEN can process various resources and energy particles through its Reactor Cores and output them back into the environment as repurposed matter, generating novel animate and inanimate creations. The first creations materialized by GENs will be Wilder PALs: BEING, a new kind of humanoid lifeform.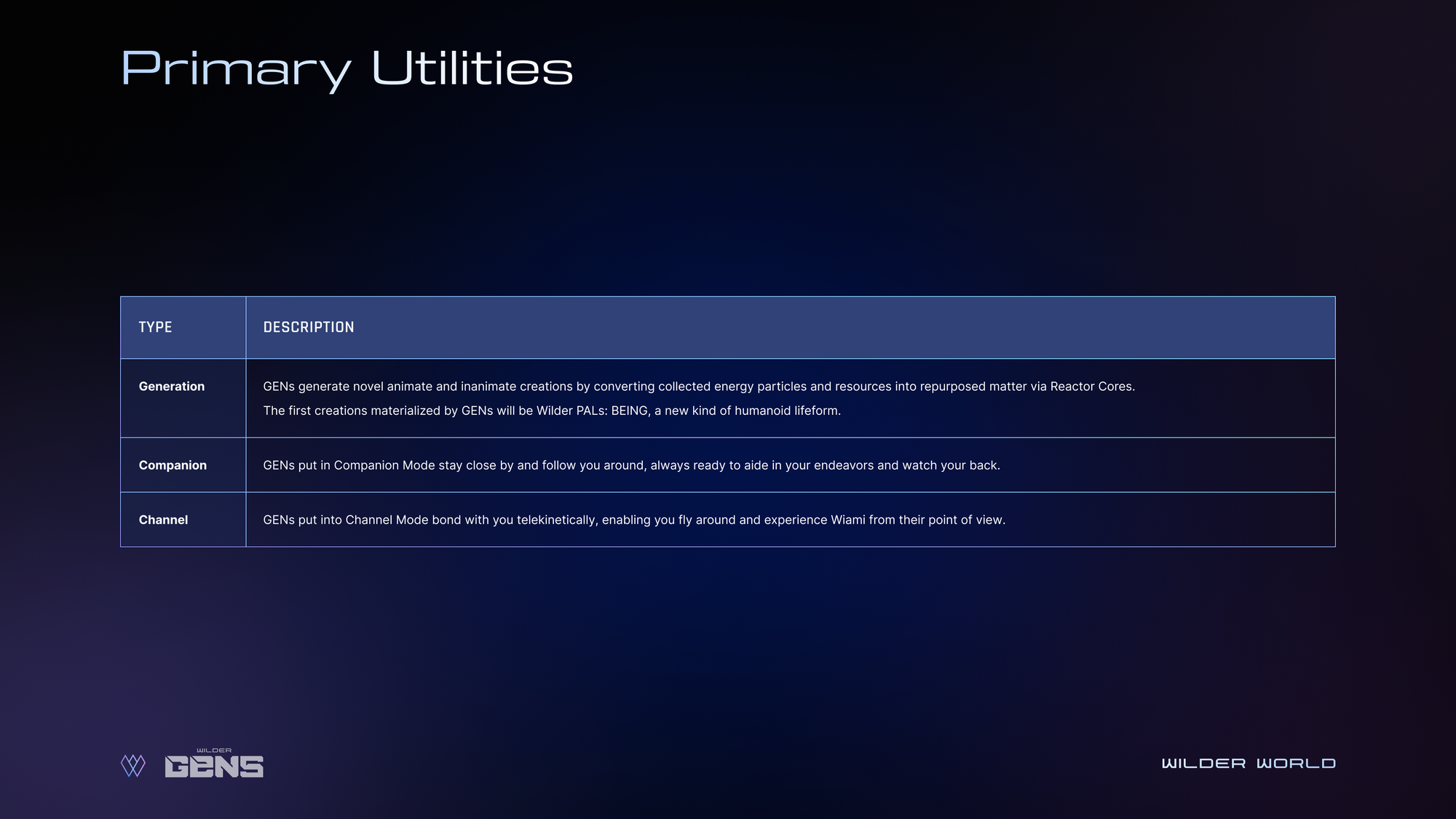 GENs were materialized by n3o's particle collider, which you can observe in the Wilder World GENs Trailer, now they are ready for you to claim!
By securing your GENs Genesis asset from the Wilder PALs industry, you've super-charged your metaverse inventory with the most utility-dense assets we've ever released with direct core gameplay in mind! As a holder, you'll also be granted access to the Wilder PALs DAO, which will one day be 100% community run. The future of the industry is in your hands!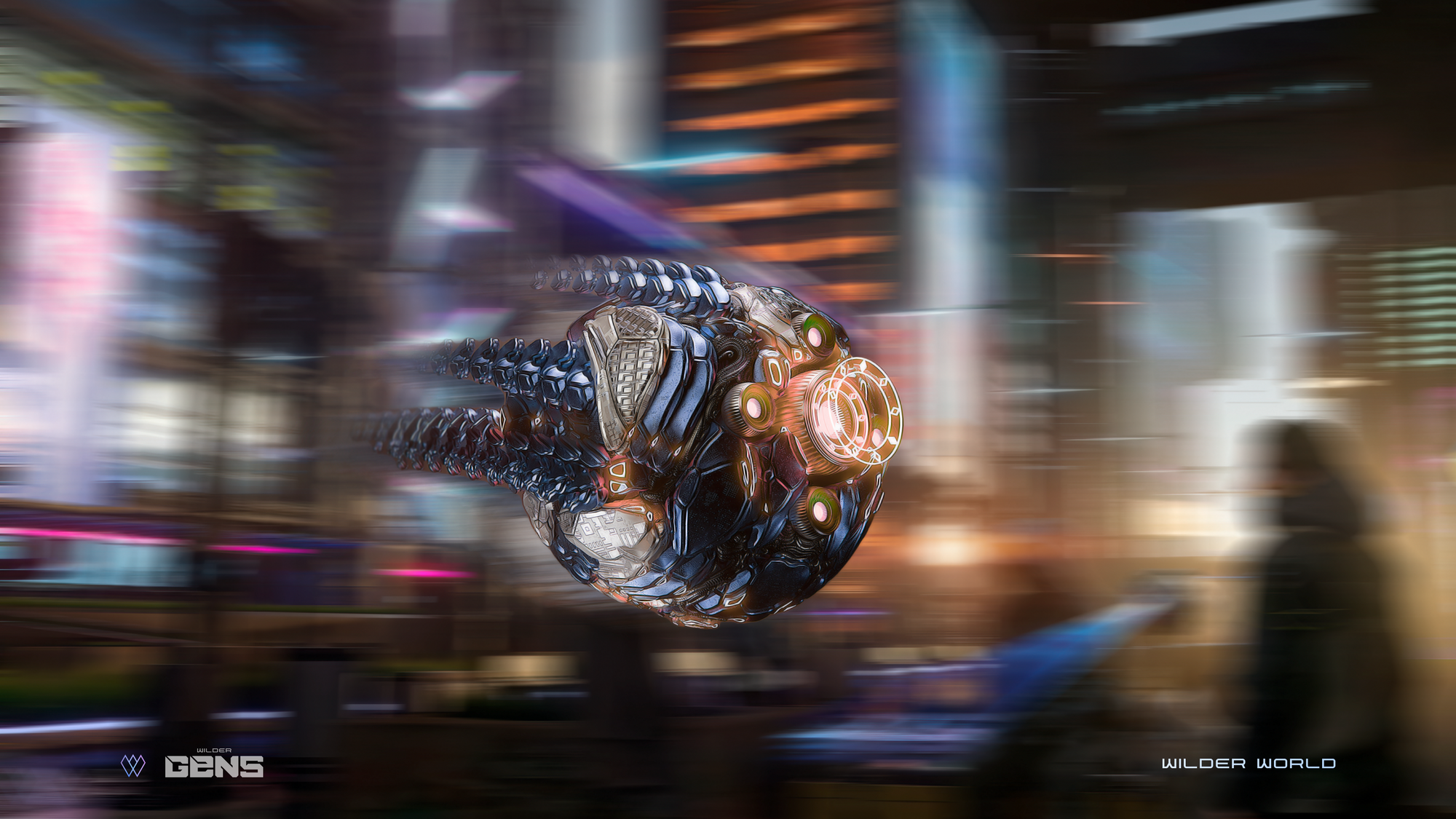 Rarity Redefined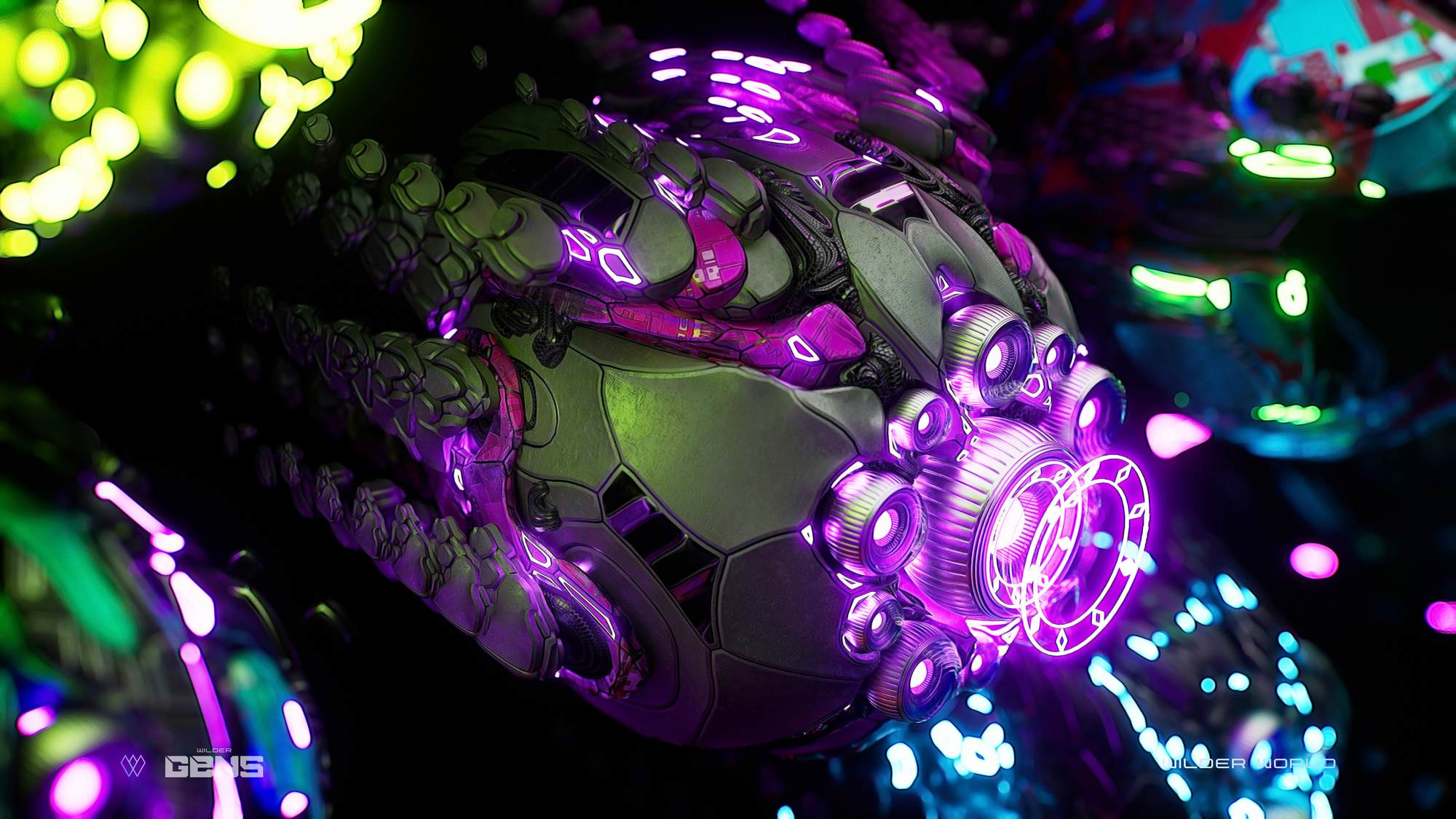 Wilder GENs traits feel like entering a new era of digital asset creation methods. Each metaverse-ready GEN is entirely unique in form; the result of novel procedural generation systems created and refined over the course of nearly two years.
Every GEN is made up of and has all 10 defining attribute categories, with a total of 93 possible traits across them which contributes to their overall rarity rank. An overview of the full collection's rarity rankings had been released and can be found here, which was promised upon sellout or the mint closing on March, 29th 2023.
The collection's attribute traits and counts are broken down into the following tables: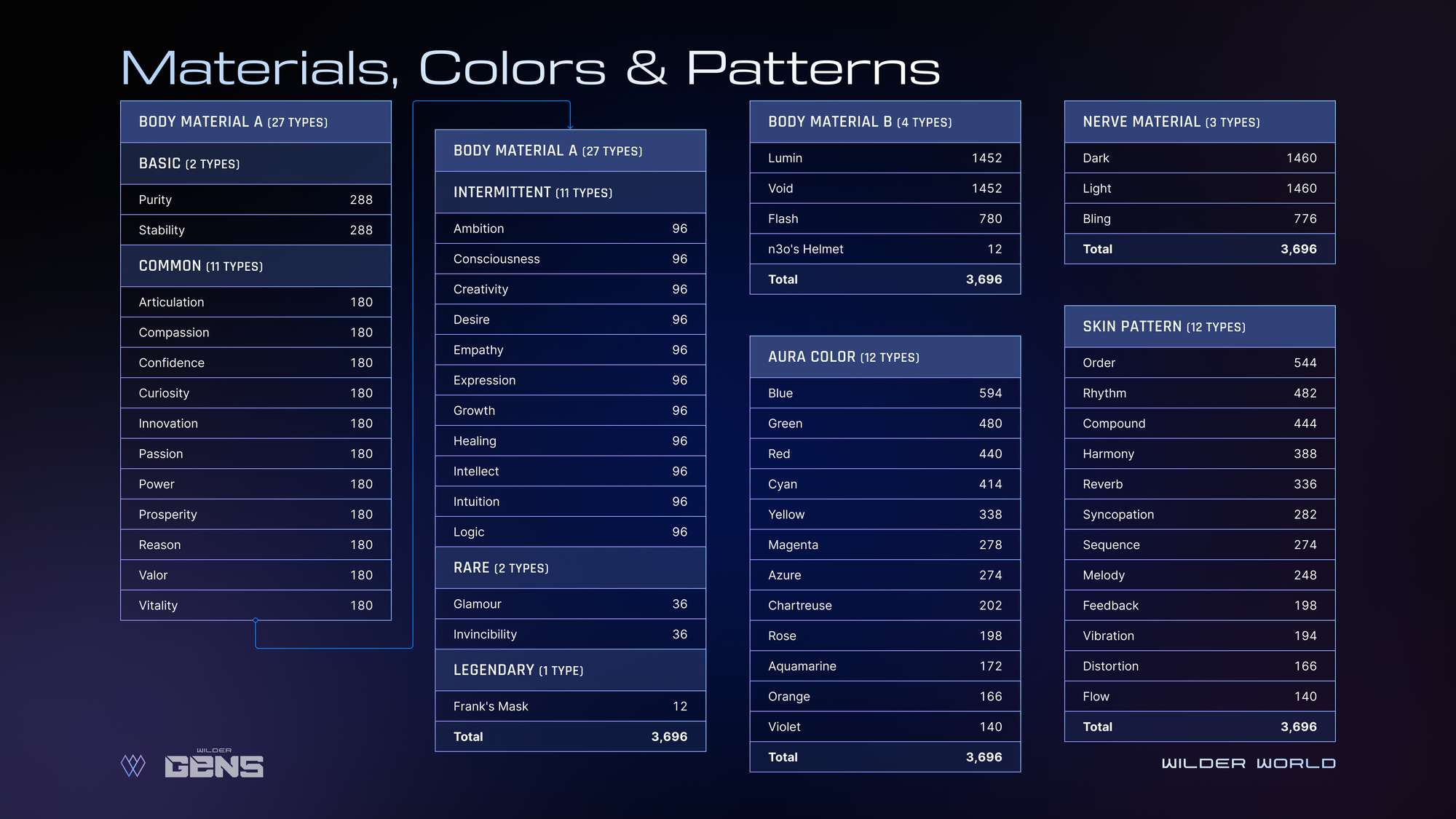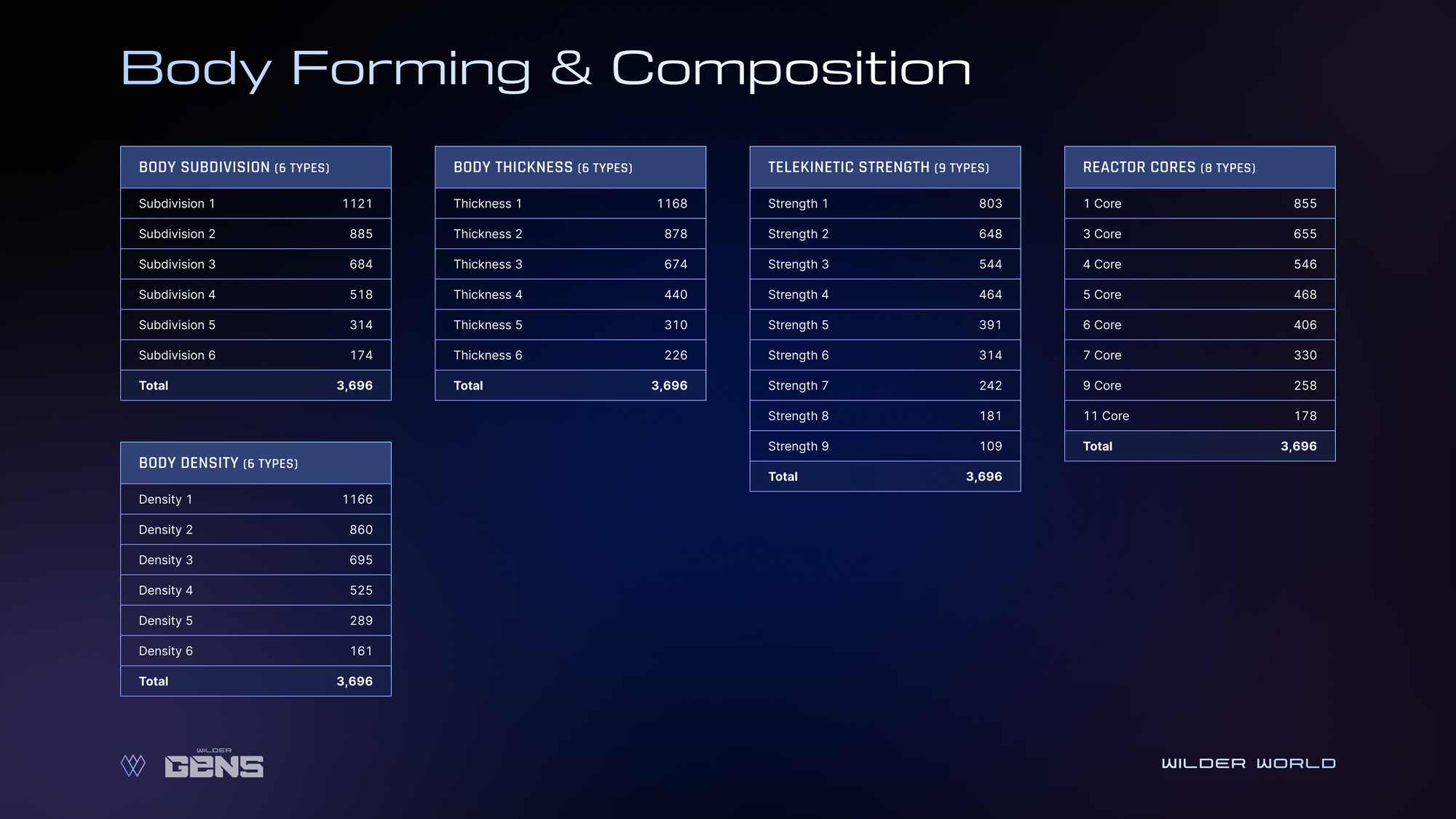 You can see in the following diagrams which GEN attribute traits are what and how the body forming traits work. For a deep dive down the collection's creation process and utility as well as a more in-depth explanation of these diagram, be sure to scan through the GENs collection intro Zine.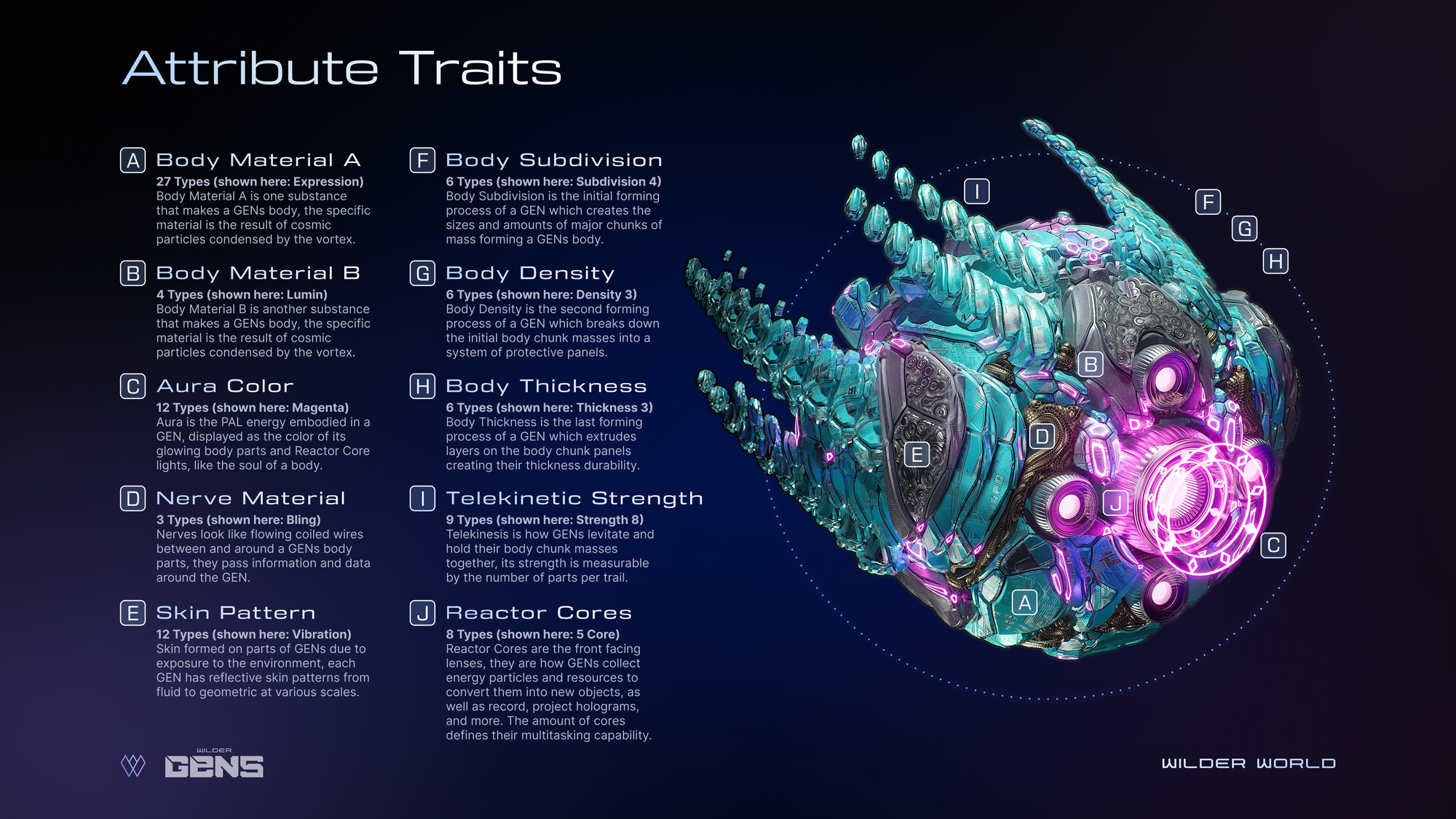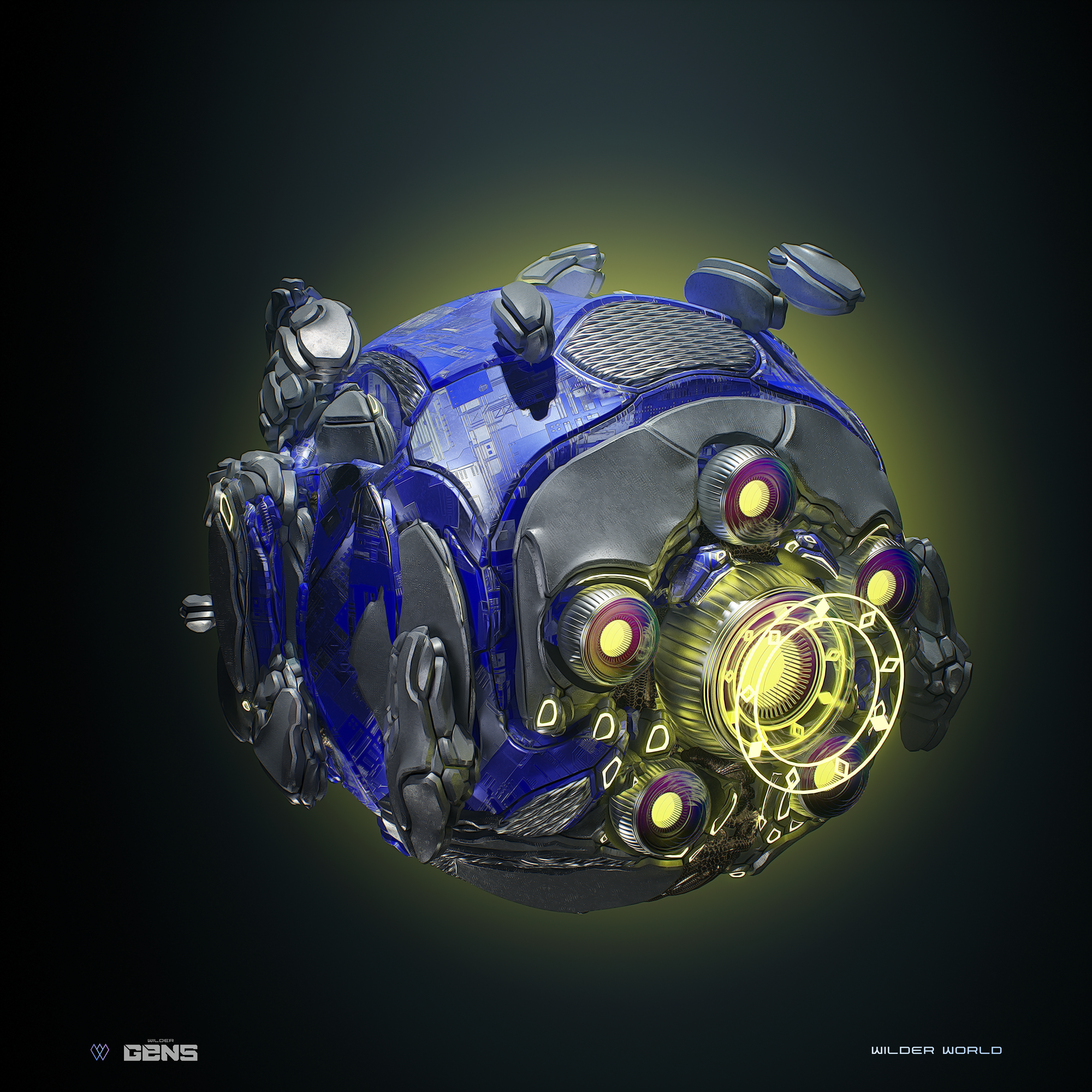 "We challenged ourselves to do things differently and not stay locked into the usual method of creation. This is how innovation is born, and we strive to keep pushing the boundaries of what is possible in the process. In the end, our primary goal was to provide you with metaverse-ready assets that are truly unique and individualized."
-Oleg & Ekim, Wilder GENs creators and Co-Heads of Procedural Generation at Wilder World
Don't Forget What You Get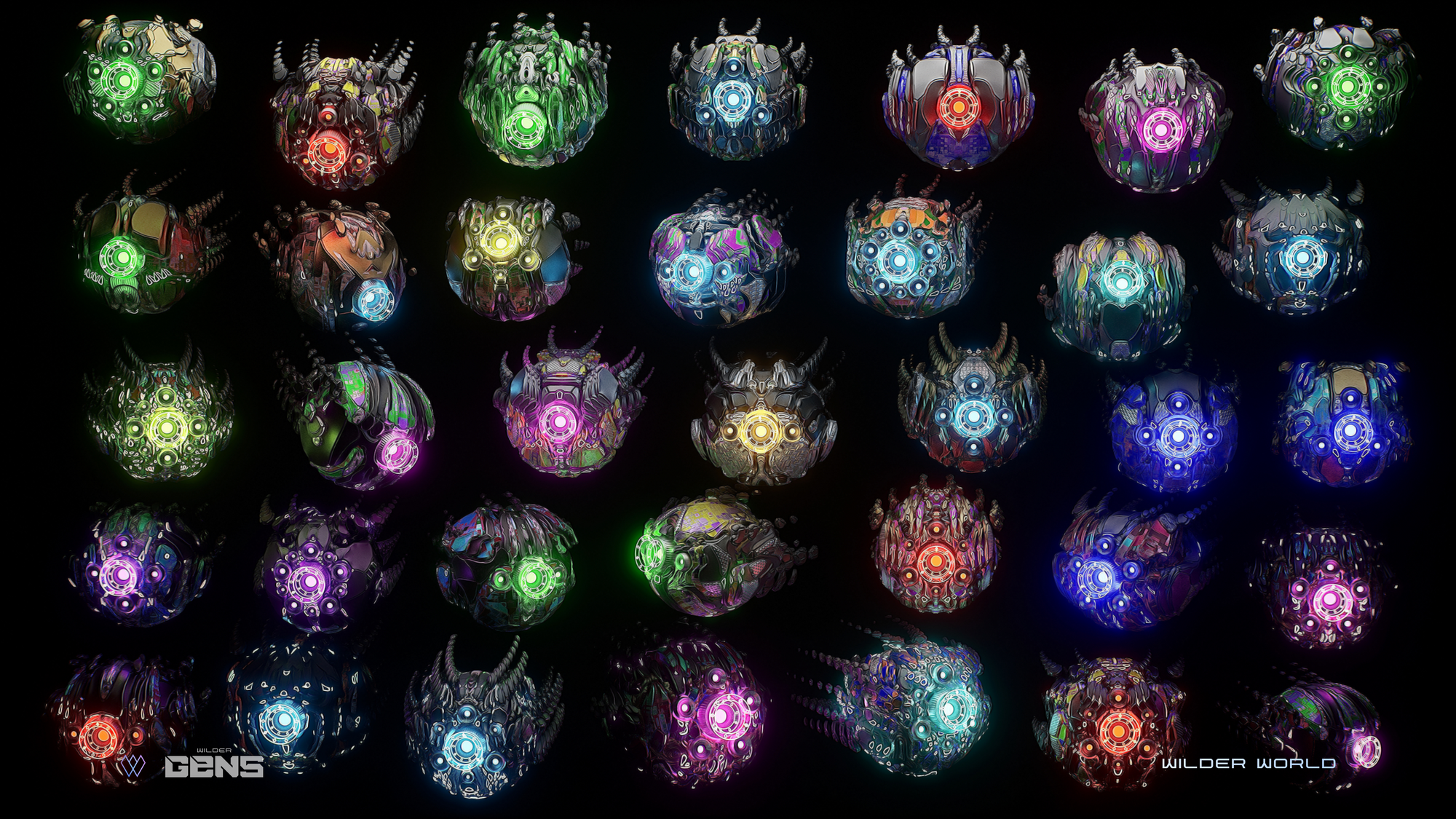 Every GEN minted is not only a metaverse-ready asset, but is instantly revealed with an animation and PFP image which are both downloadable in high quality by visiting your GEN on the Wilder World Metaverse Market.
Primed to Transcend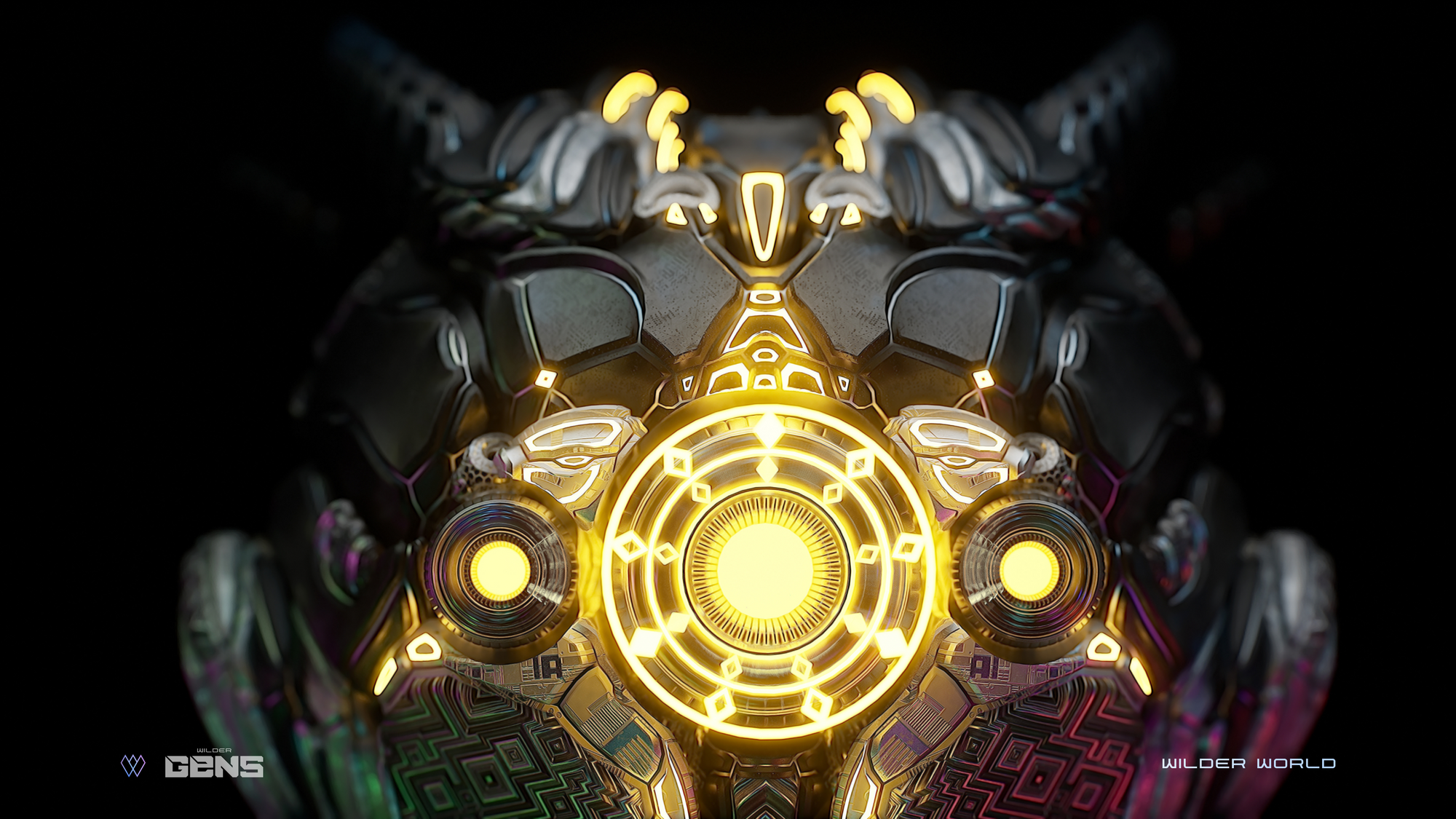 No matter how rare your GENs end up being, the real magic comes with what we have in store for the future. GENs will generate BEINGs: the second collection in the PALs industry and an essential asset for all Wiami citizens! Wilder PALs: BEING, a new kind of humanoid lifeform, can already be seen riding Moto's in the Wilder Moto Trailer and roaming the Streets of Wiami in the Wilder World: Pre-Alpha Gameplay Teaser. Both GENs and BEINGs are PALs, with GENs being the Genesis lifeform. GENs and BEINGs will be integral to building in Wiami.
Congratulations to all GENs holders across The Wilder Nation! Launching a new metaverse industry is a moment of significance that we can't emphasize enough. We're grateful for all of you who united alongside us to make it happen. We couldn't be more excited as a team to continue building our future Network State and launch more industries along the way. Gratitude and blessings to all who have joined us on this journey to 5D.
The Wilders Salute You.
MEOW