DAOs
WOW: World Origin Wilder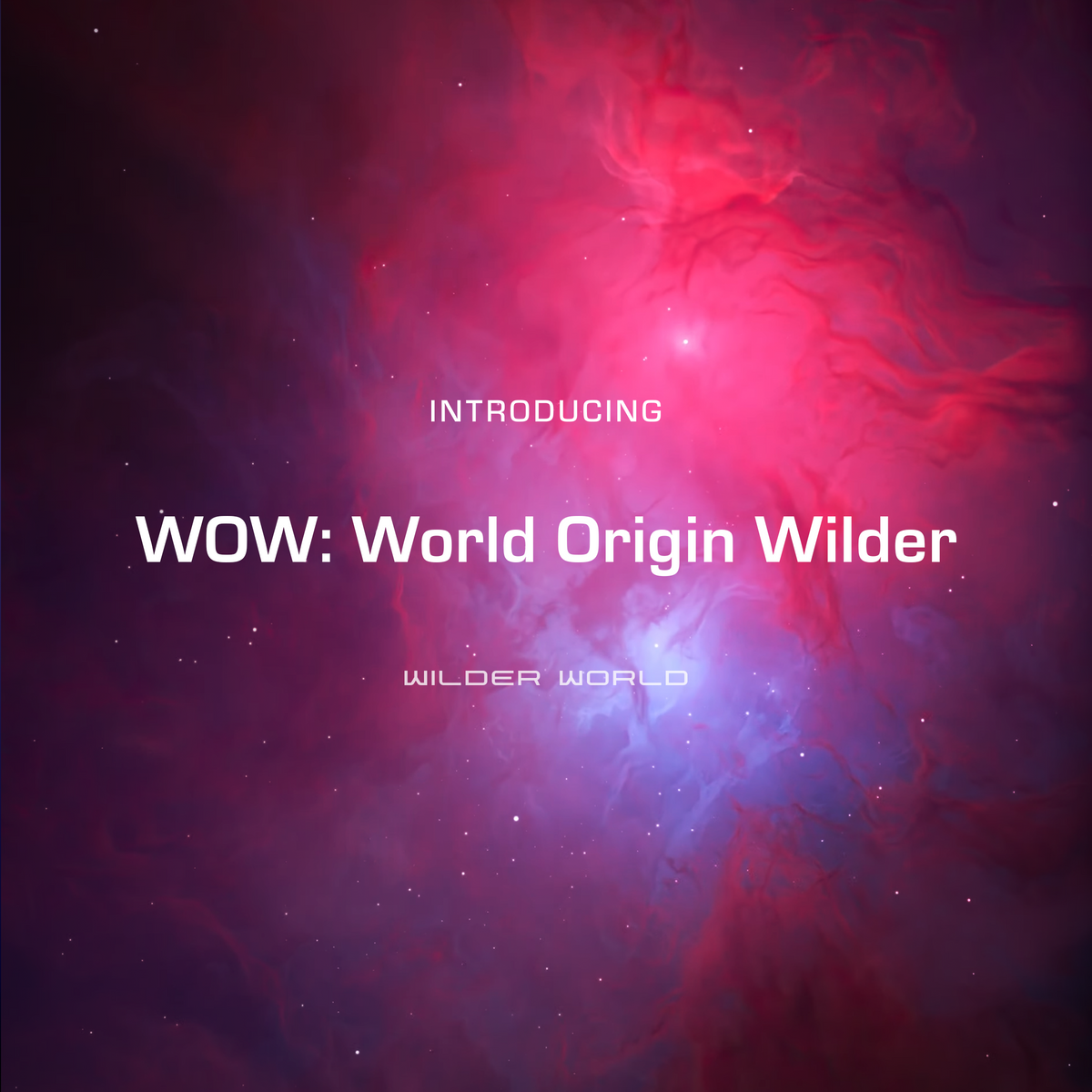 The Wilders are super excited to give our community a sneak peek at something we've been cooking up behind the scenes for quite some time now.
Introducing WOW: World Origin Wilder: a never ending interdimensional rescue mission to other worlds in danger.
At the essence of WOW is a powerful cross-fictional origin story that blends all aspects of reality, imagination and fantasies of the past, present and future. A plot where all roads lead to the Metaverse and take us beyond the peculiar moment we find ourselves in.
WOW is a story where we can imagine a reality in which good triumphs over evil… or better yet, in which the virtuous have already won the battle — a world-wide war that fortunately never came to be a conflict at all. But where everything magically and mystically resolved to be good, without any armed clashes, struggle or pain of any kind.
Where we found a way to coexist, beyond the absolutely unnecessary suffering we are experiencing today. Where creativity, love and the Wilder Spirit define our way of life.
This is the story of WOW: World Origin Wilder. And now, in a time when stories are violently storming across the earth, WOW is the untold story yet to unfold in these realms. At the core is an undying love for beauty, divine quality and elusive essence that can bring us from the darkness of apathy and pain… to a place of wonder, and a sense of connection and belonging.

A wild story foretelling of the secrets of the Metaverse; our collective virtual mirror to reality — always streaming up and down, peacefully spreading from mind to mind and heart to heart — infinitely growing into something that none of us can predict, but that some of us are fearlessly imagining, creating, and lovingly bringing to life.
Initial Plan and Production Sequence for WOW
The story of WOW will be closing the final chapter of the old world, so that we can all open ourselves up to the greatest story ever told, right here in front of us.
In our efforts to tell this story in the most beautifully inspiring way, we will be working with artists, dreamers and creatives from all over this planet, and bring to life the most visually stunning story of our time.
And to fuel our capacity to fund the most beautiful creation and rendition of this elaborate cross-fictional story, we will be releasing a series of nine posters in the form of original 1-of-1 NFTs. These will be auctioned as the first NFTs ever in the Wilder World Metaverse (WWMM), and are intended for those who have already committed to be part of this ever evolving strange new world.
All in all, WOW is the story of Wilder World's origin. A chronicle of Frank Wilder and the events that lead him to meet the architect n3o, and the lifelong connections that were forged with Fenix, Hypno, Freedom, R7 and other Wilders far and wide. A journey into the infinite expanse of the multiverse — and into our version of life on planet earth — as a result of randomly receiving a distress call from one of us here in our version of reality…
…if only anyone out there can hear our call for revolutionary rescue, be sure to stay tuned next week for our first drop (in Wilder World).