Metaverse
2022 Roadmap Phase 1: Invoking the Wilder Spirit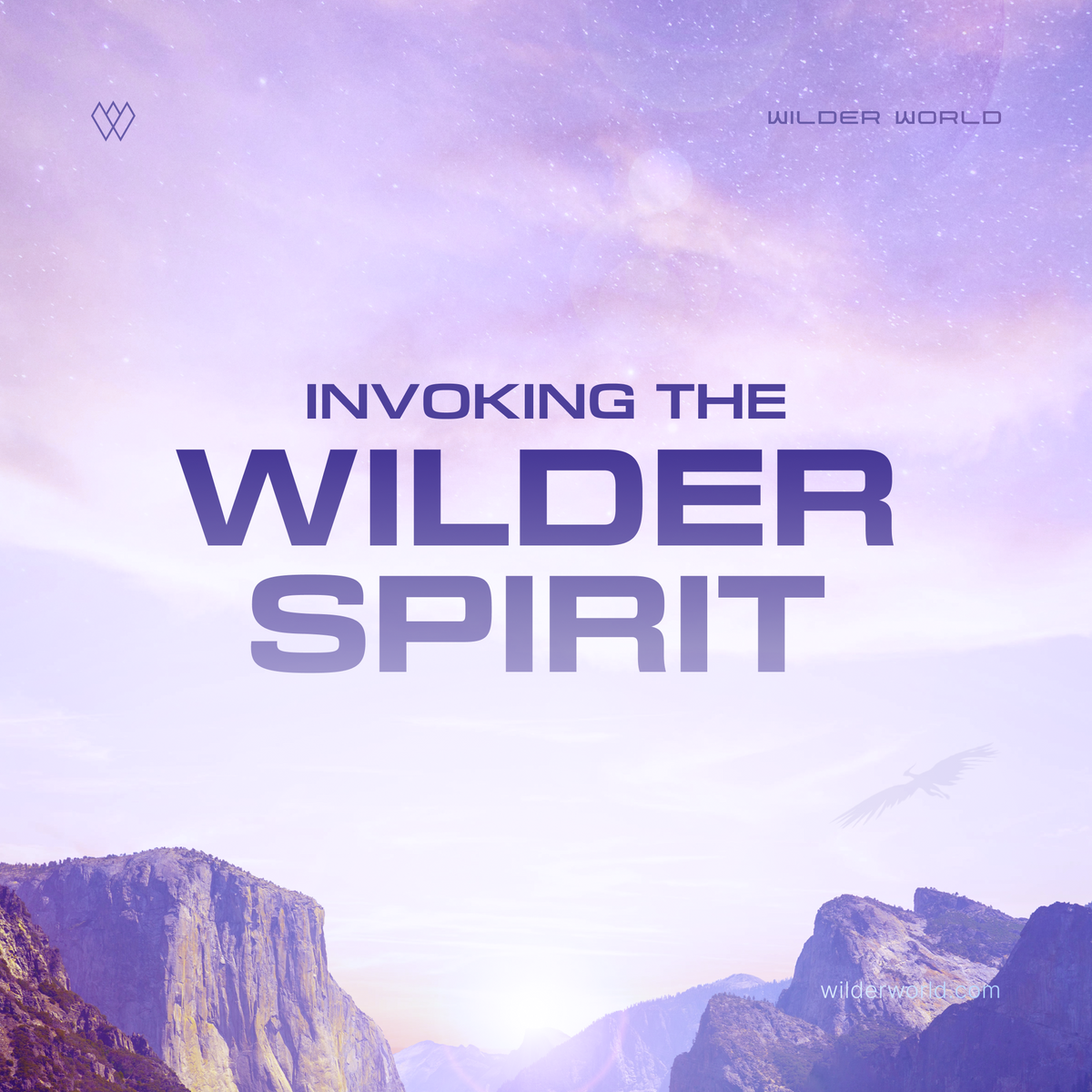 Citizens of Wilder World, we have accomplished so much together and this is just the beginning. Since May 2021, with your dedicated support, we have gone quantum creating a new dimension of reality while operating at the speed of light. Thank you for embarking on this journey with us.  
It was also not that long ago (August) that we launched our first roadmap, Road to the Metaverse which was then followed by QUANTUM MEOW MODE. Hand on our heart, we pulled out all stops to deliver on these very ambitious milestones and acknowledge that we also altered our path and adjusted some of our objectives and timelines.
We like to dream big and aim for the stars: it's the Wilder Way. Collectively, we achieved magical results, including securing $30M USDC, which will super charge our ability to bring the Metaverse to life. We also learned some very important lessons that will help us build better together while fully realizing hyperscale in 2022.
It's super important to catch our breath, take a moment to fully acknowledge what we have created together, and then reactivate our excitement and laser focus for what we are about to deliver as a Nation over the next twelve months.
Our roadmaps for the year ahead will manifest in 3 phases -  
Phase 1: Invoking the Wilder Spirit
The first roadmap invokes the essence of the Wilder Spirit while embracing the fundamentals. Essentially, we will slow down and build up our foundation in order to go fast in the later phases of the roadmap. Getting the basics right was a big takeaway from the community AMAs, and we want you to know we hear you loud and clear.
To us, this includes a more coherent and well-thought-out strategy for our collectors. We will expand on NFT collection utility and prioritize rewarding the ever faithful Wilder Nation who continue to carry the torch with us into uncharted territory.
Deliverables for Phase 1

Wilder.Pets: Possessing characteristics never before seen on a PFP project, Pets is one of the most technically advanced and cutting-edge generative projects to ever grace the metaverse. Each NFT is fully animated and game-ready with realistic fur simulation; a first in the NFT space.
AIR WILD Season 2: The third highly-anticipated release of AIR WILD Kicks. Fully wearable in-game Metaverse-ready NFT sneakers created in collaboration with 5D artist and visionary Chad Knight.
Wilder.Moto: The first collection of Wilder.Moto is a series of procedurally generated 5D 1 of 1 NFT metaverse-ready metabikes that come with dynamic in-game attributes.
Map of South Beach, Little Meow: Wiami has been busy under development! It's time to reveal where all your favorite Wilder World partnered projects will be located in our first city. We will also be preparing the Wilder Nation for future land sales.
WWMM v.2: Key updates to the Metaverse Market include a fully integrated app, a "buy it now" option, more Gas efficient NFT drops, NFT Rarity, and Advanced sorting to name a few.
Wilder Wheels Racing Loop: We'll be providing an update on the Alpha process and a roadmap specifically for the Wilder Wheels Racing Loop.
We also want to take this opportunity to give you a glimpse of the future. While Phase 2 & 3 may be subject to change, the key themes will predominantly stay the same.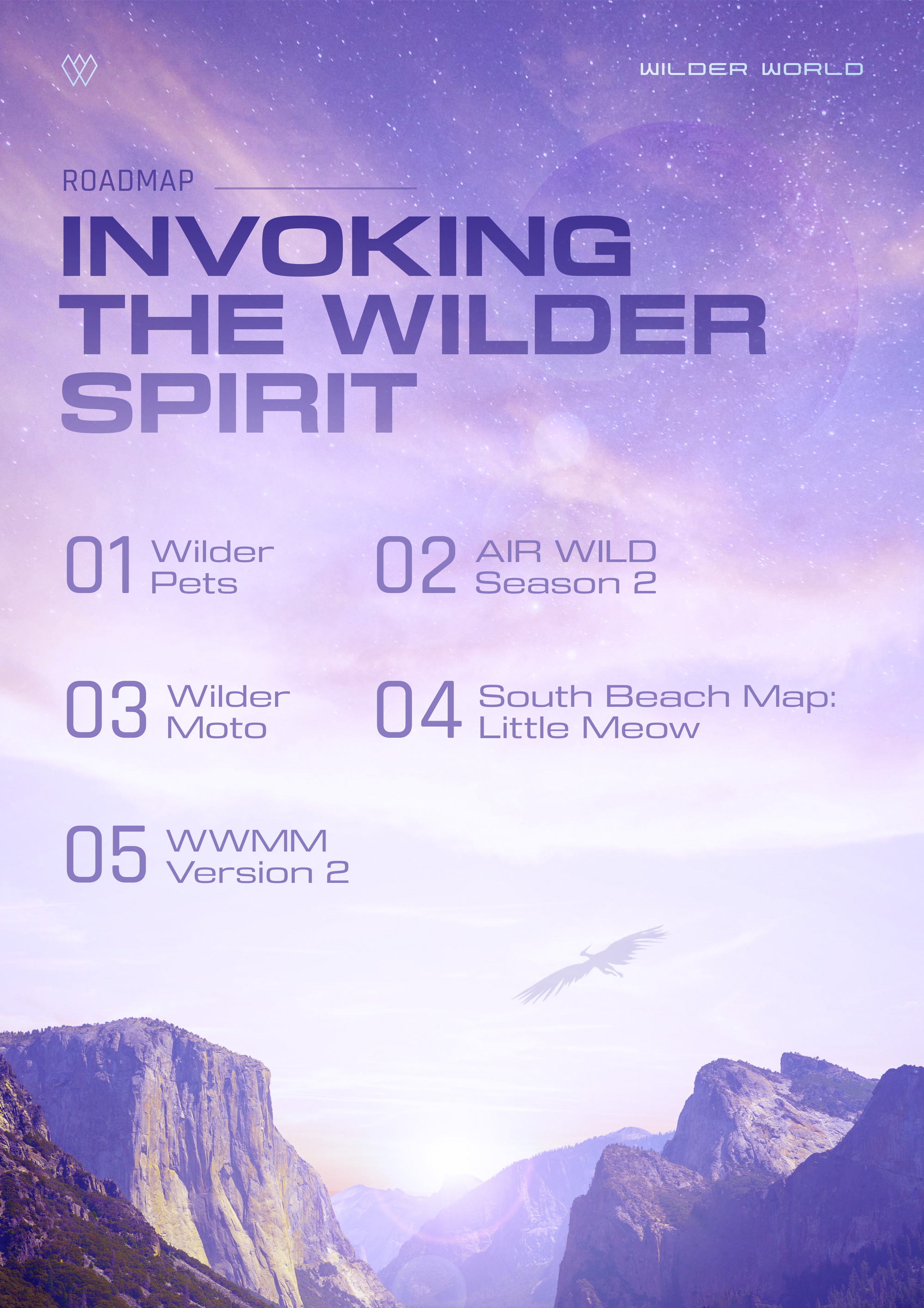 Phase 2: Pioneering the Wild West
While Phase 1 was about setting the foundation, Phase 2  is about launching hyperscale from those building blocks in the form of metaverse land sales and property development in Wilder World. This is the moment in history where we collectively set our sights west, on the Wiami horizon, and create a new and wild frontier - expansion in the Wilder Nation beyond our wildest dreams, expansion of our hearts and minds and the Wilder Spirit.
Phase 3: Into the Wild
We execute our vision to create a fully decentralized and community-owned virtual nation within our immersive photorealistic metaverse. Citizens may transcend deep into the wild as they acquire virtual land, express themselves through unique avatars and decorative NFT assets, and experience the full potential of all our NFT utility. This is the new fifth dimension of reality that we have all been working towards as a community.
We will be providing citizens in-depth updates on Phase 2 & 3 deliverables periodically over the coming months as well as activating a number of community engagement sessions to gather new ideas and feedback.
While the progress we display at a public level is evident, the full extent of our immense progress behind the scenes is oftentimes unclear. We are building a photorealistic metaverse, a massive undertaking that has never been done before. With your support, Wilder Nation is quite literally pioneering the next frontier of humanity's digital experience.
We've made tremendous investments in our operational infrastructure over the last month, and we've hired some amazing talent. From new developers and game designers, to concept artists and a marketing team that has doubled in size, the expansion of our team should indicate we are all digging in for the long-haul. We are absolutely ready for hyperscale, it's going to be a wild ride!
On a final note, we want to express that it's heartening to remember just how early we are on this journey into the metaverse. With the Wilder Spirit at the core of our movement leading the way, WAGMI. Our team has its eyes on the ultimate prize, and we are working extremely hard to continue advancing the project hand-in-hand with the citizens of the Wilder Nation.
The Wilders salute you, meow and forever.