Partners
BossLogic's "The BLU" joins forces with Wilder World for Immortals Early Access Pre-sale for the Wilder Nation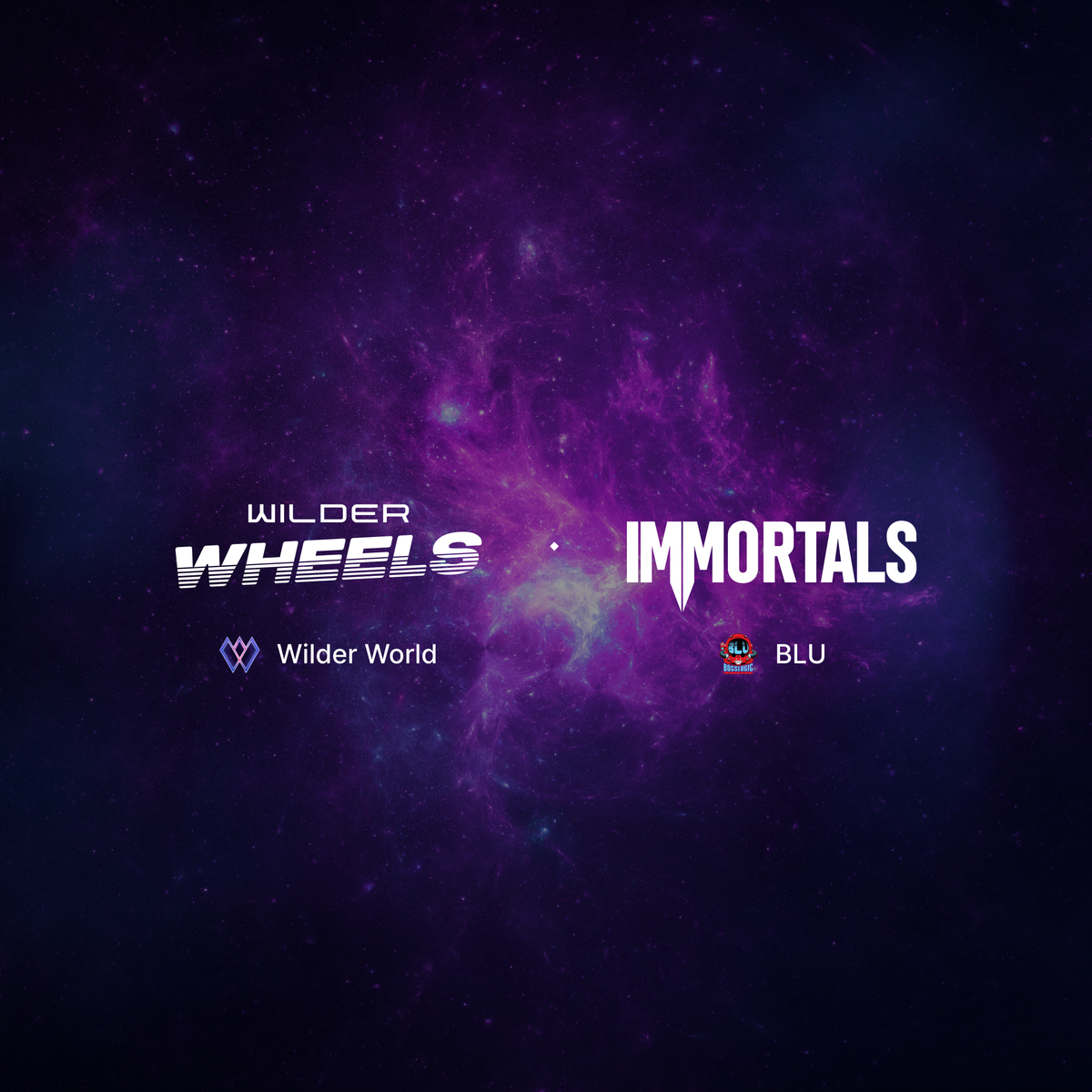 The Wilder Nation is excited to announce an awesome partnership with The Immortals via The BLU (The BossLogic Universe) Launchpad. Led by none other than the legendary artist BossLogic and supported by his incredible team!
Boss' work transcends time and honours some of pop culture's most prominent figures. Some of BossLogic's iconic works include Marvel's Studios Movie Avenger-End Game poster and a new project with Dwayne "The Rock" Johnson called "Black Adam".
The BLU recently sold 10,000 unique superhero NFT Gauntlets, each providing different powers and abilities which will be Metaverse ready. Offering interoperability between worlds, objects, and projects is essential during the collective construction of the Metaverse.
Allowing portals and bridges between universes in the digital realm will be the key to expanding new horizons. As recently announced, Gauntlet holders will be one of the first communities to participate in Wilder World's Metaverse when it comes out of closed beta in 2022.
That's why we are doubly excited to announce that the Wilder Nation and the BLU's Launchpad collection, "The Immortals" are partnering on this next NFT drop.
1000 Wilders to gain access Immortals early access pre-sale

In celebration of our deepening partnership, The Immortals have reserved 1000 early access, pre-sale spots for their upcoming drop exclusively for The Wilder Nation.

1,000 Wilders will have the opportunity to join the Early Access Pre-sale for the Immortals pre-sale drop!

Apply for the Immortals Early Access Pre-sale here, simply click the link, add your email and ETH wallet to enter the lottery.

What Wilders need to know:
Early access pre-sale opens 12:00PM (PST) 16th November and closes at 12:00PM (PST) 19th November 2021
The positions on the list will be randomly allocated through a lottery system
Each Wilder will have an opportunity to register for the Early access pre-sale
Immortals pre-sale time: 11/23/2021 at 3:00PM PST
Mint Price: 0.07 ETH
Winners will be granted a 48 hour window to mint their reserved Immortal NFT
Unclaimed Immortals will be reallocated for the public sale
Public sale will go live on 11/25/2021 at 3:00PM PST at a mint price of 0.15 ETH
Building bridges between universes and worlds in the digital realm will be the key to expanding new horizons.
Wilder World is built by artists, for artists. That is one of the many reasons why we will continue to collaborate with communities that are truly passionate about creating and building the future together in 5D.
Early Access Pre-sale application
The Wilders Salute you.