NFTs
Unboxing Grails: Discover Air Wild Season 2 Rarity and Utility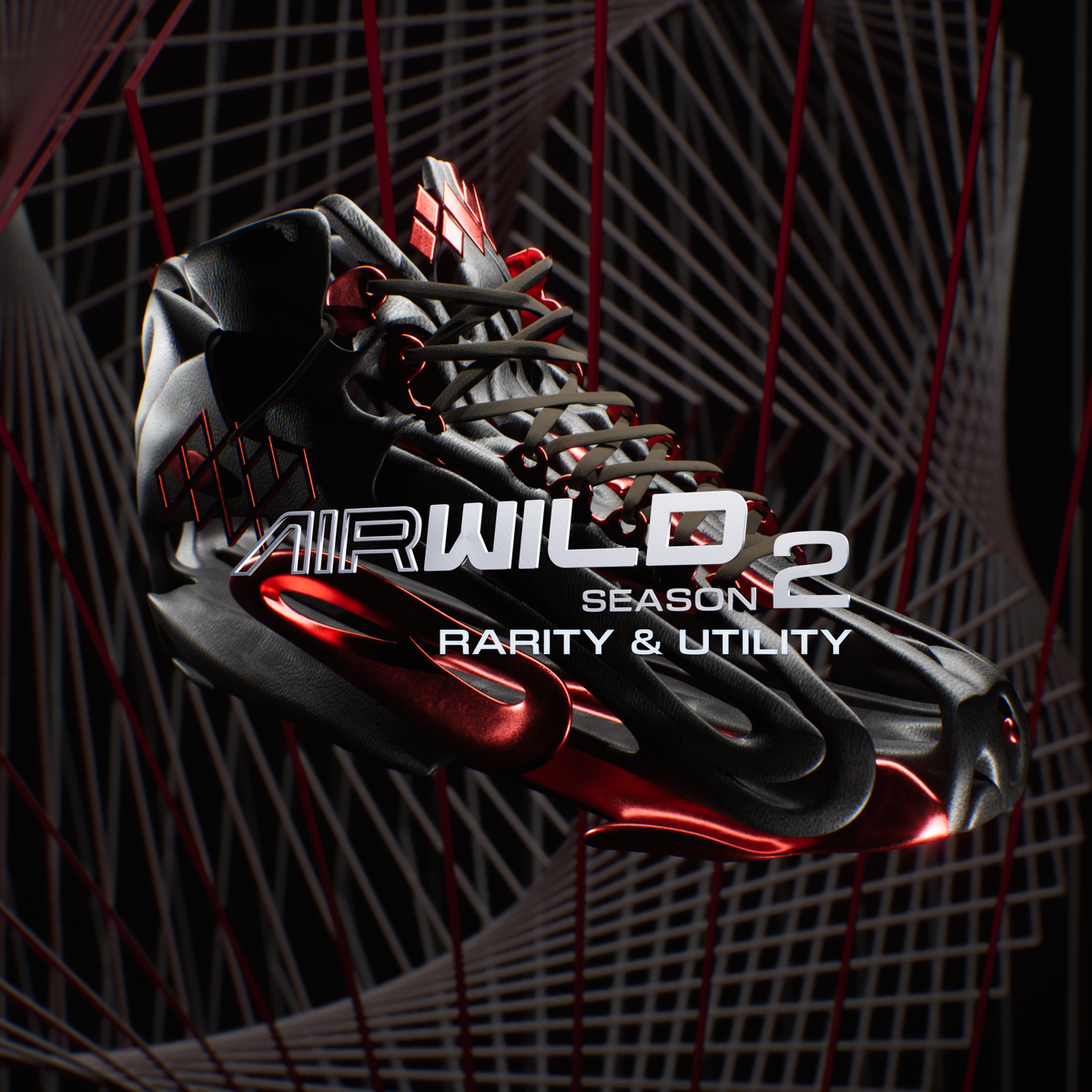 Salute to sneakerheads across The Wilder Nation!
With Air Wild Season 2 mania in full effect post-mint, it's time to reveal just how exciting the procedurally generated kicks you've secured are.
If you're feeling the energy and want to pick up a new pair of kicks to call your own and rock in Wiami, head over to WWMM or the AWS2 OpenSea page while they're still unworn!
Let's dive in together and discover this historic collection.
---
Rarity begins with twelve base models, each incredibly special in their own right. Base model and other basic attribute rarity is outlined below: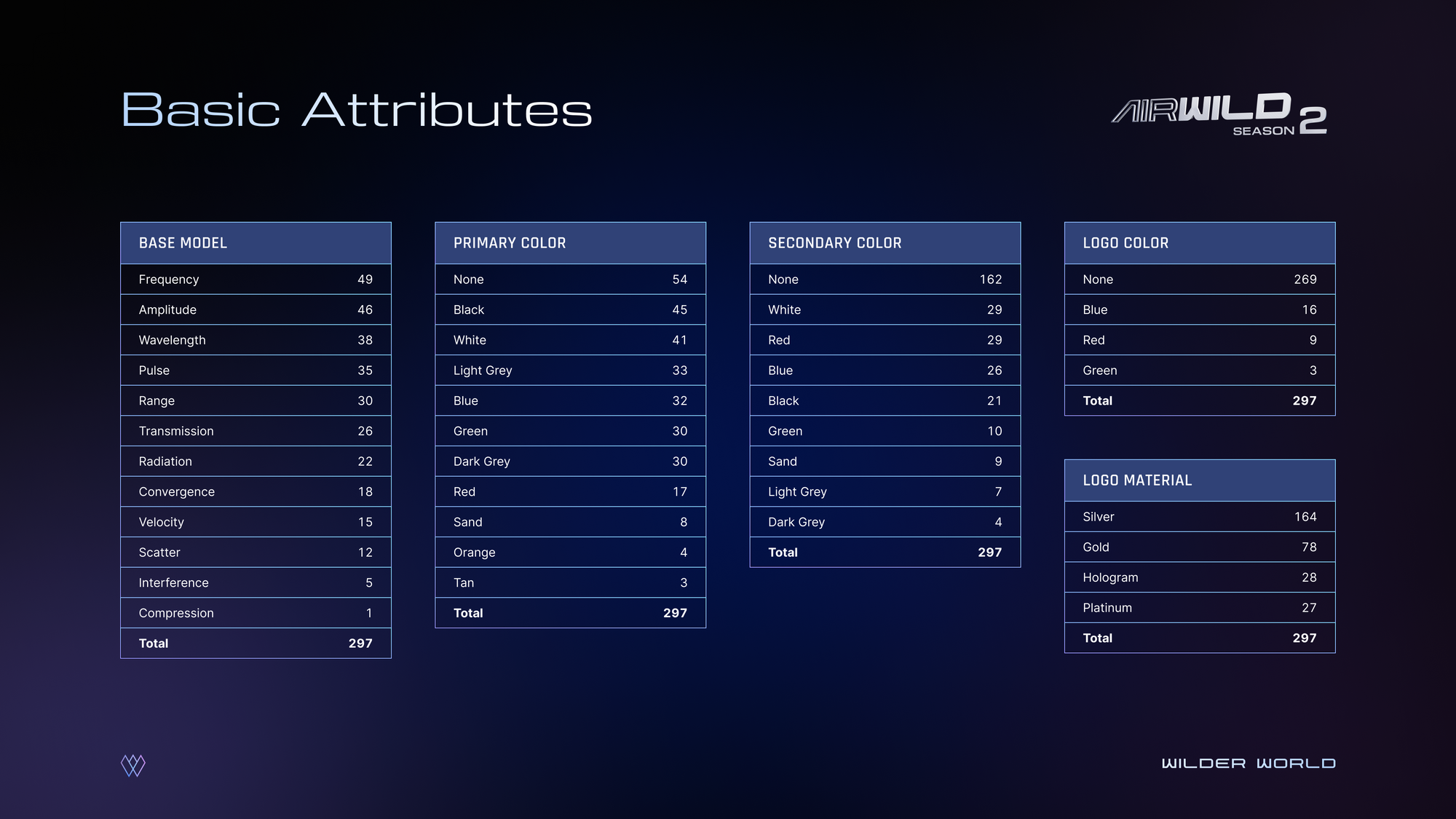 For basic attributes we journey further into our collection exploration with primary and secondary materials utilized in purposefully crafting each pair of kicks. Material is showcased below: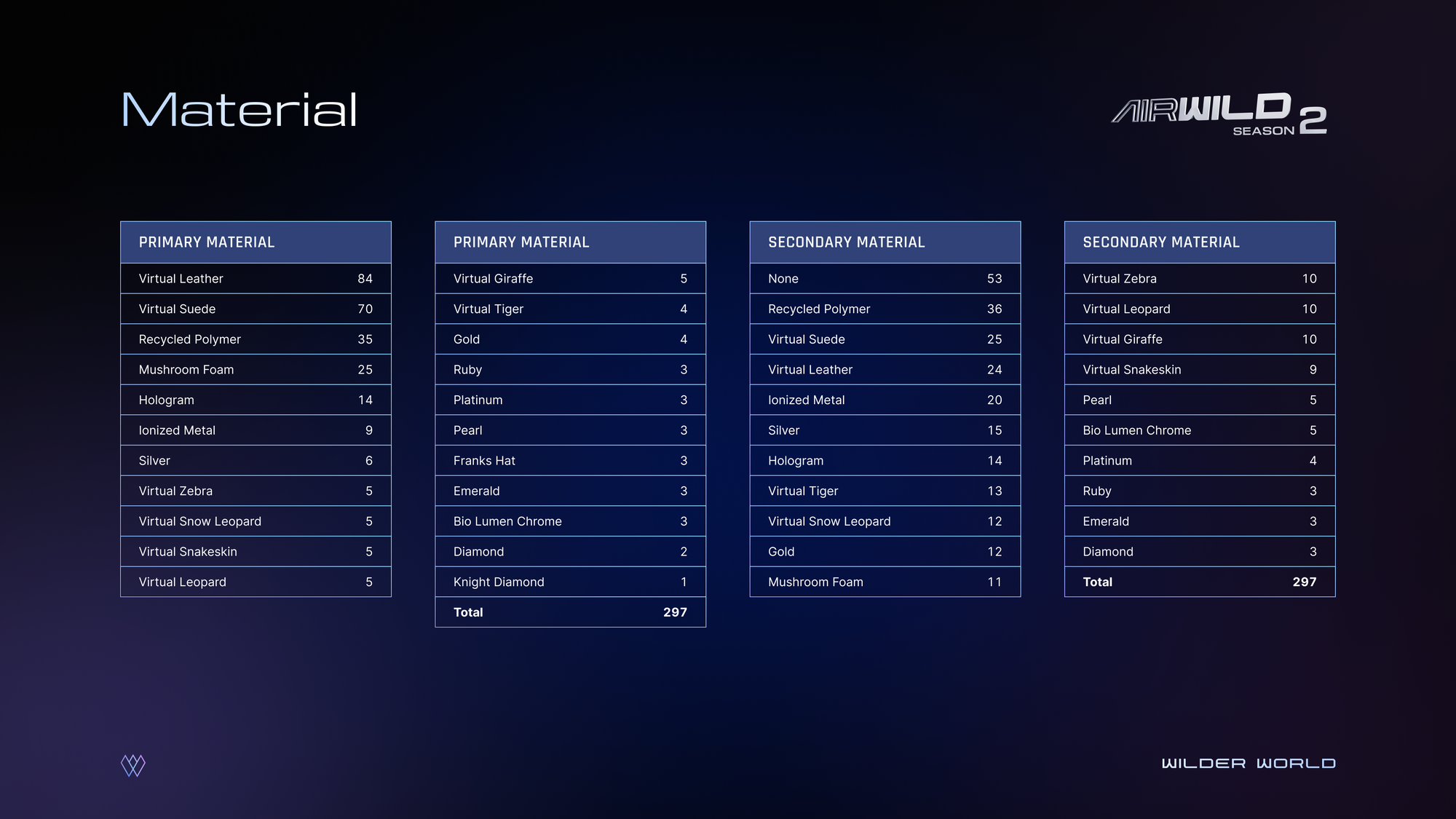 Add-ons put the finishing touch on each unique procedurally generated pair of kicks. AWS2 features two closure styles with a wealth of color options, as well as optional totems of various colors and materials. Add-on rarity details are below: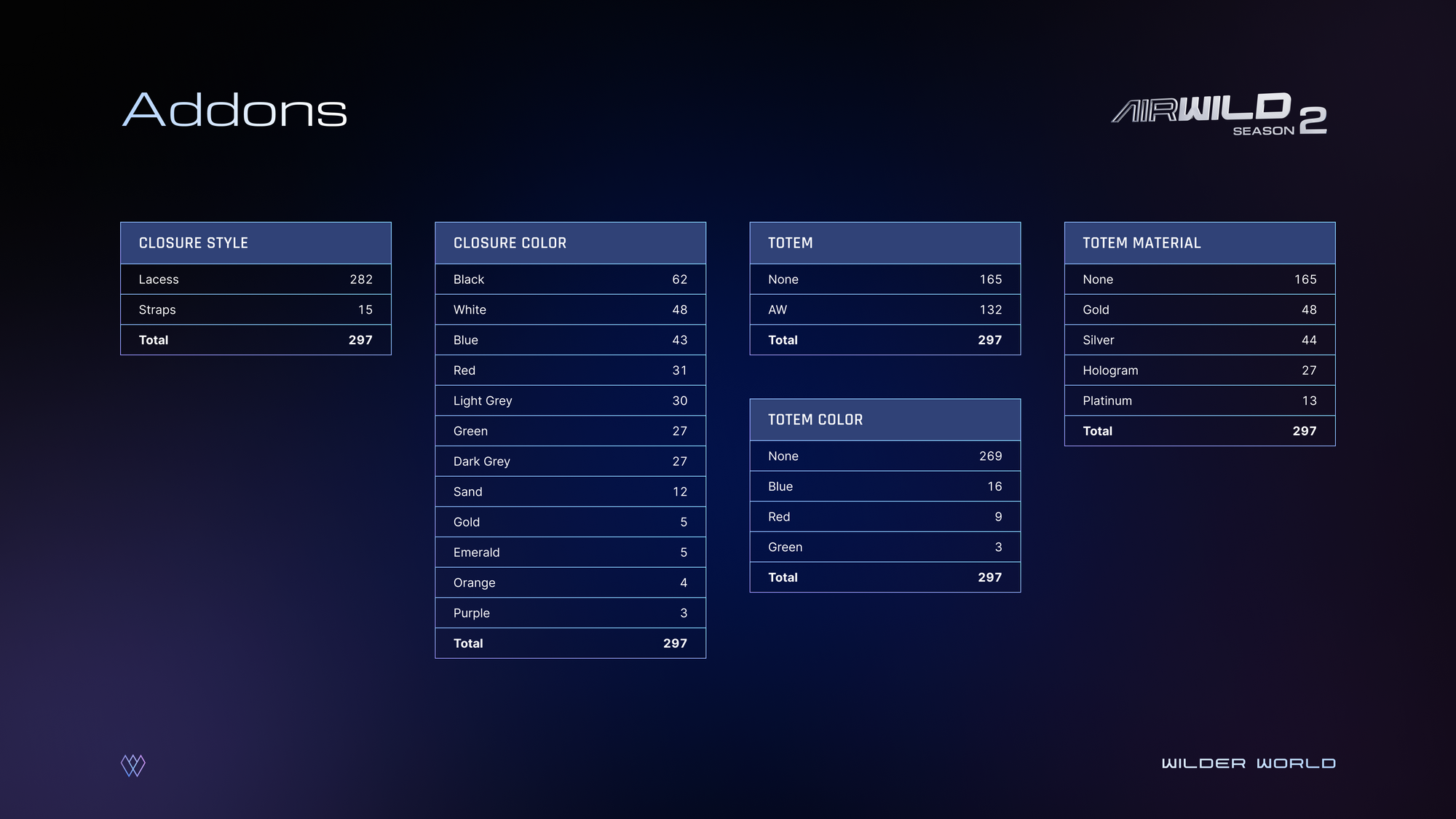 The traits that make each pair of kicks unique come together to form a rarity score within the overall collection. For a full list of rarity rankings, make sure you head over to this link to view where your NFTs stand.
---
As with our previous AWS1 and AWS0 collections, these kicks feature dynamic in-world gameplay abilities!
Alongside 1X staking for this collection (the same as AWS1), transcendent utilities are engineered to supercharge your metaverse experience in Wiami. Full AWS2 utility is outlined below: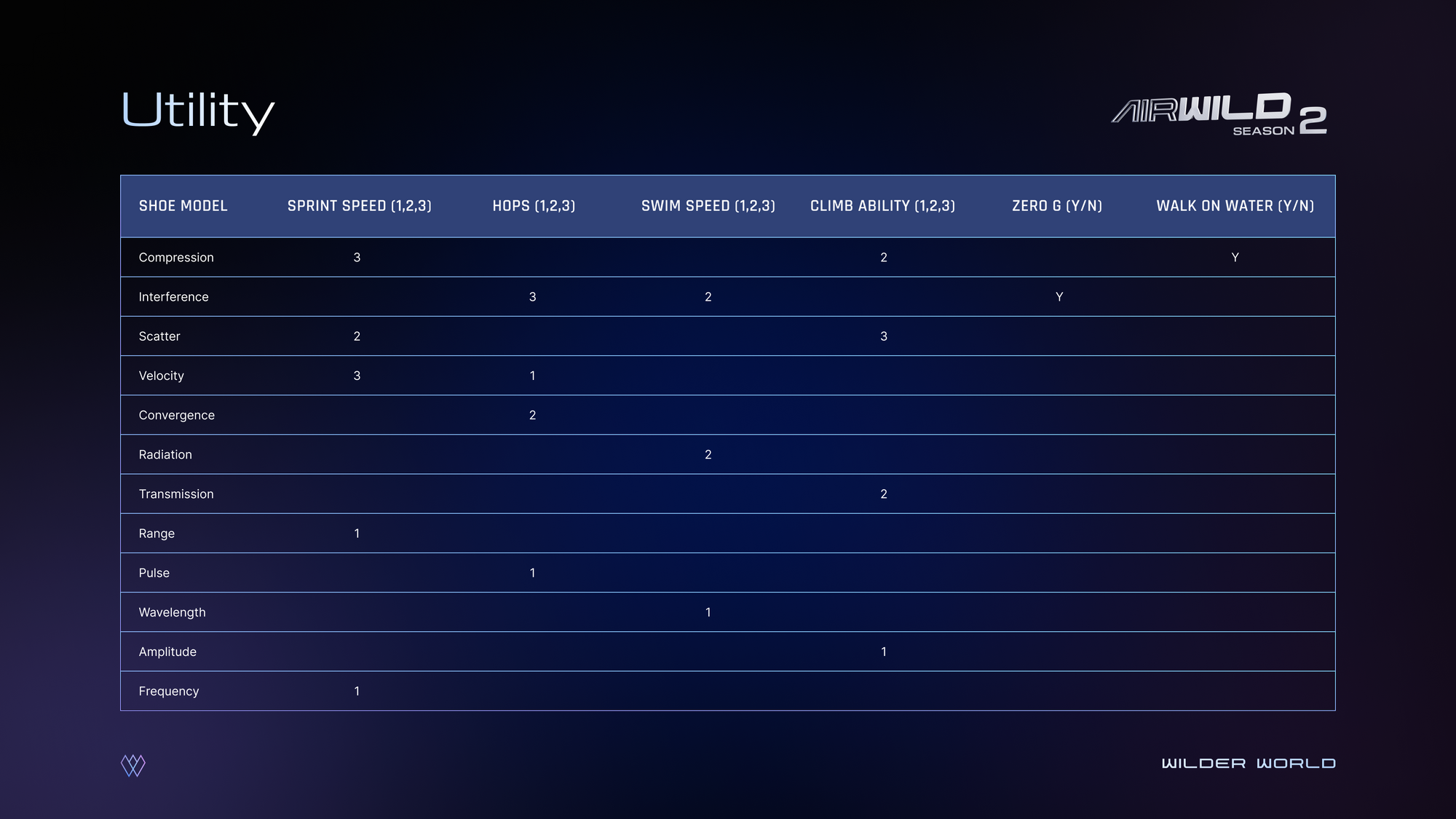 Congratulations to all who secured kicks in the very first Wilder NFT collection from the masterful Chad Knight!
You are now prepared to step into a new dimension of reality.
The Wilders Salute You.
MEOW